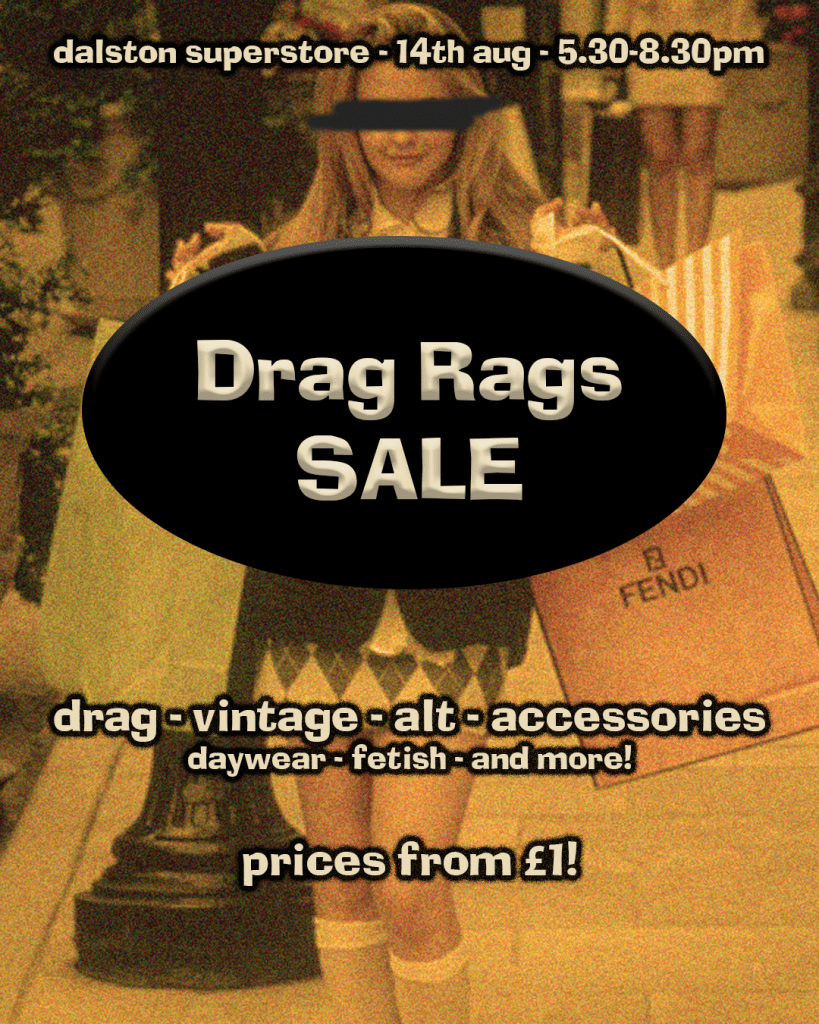 Drag Rags Jumble Sale
DRAG RAGS is back on Sunday 14th August at Dalston Superstore, right after Drag Brunch! Lotsa pre-loved garb for sale from drag, fetish & clubwear through to funky daywear, alternative & accessories. Prices start from just ONE POUND (and sometimes there are freebies too)!
Come down, have a cocktail, see the hunz and have a browse through some bargain bits any time between 5.30pm and 8.30pm.
No entry fee, no registration, just stroll up!
Drag Rags Jumble Sale