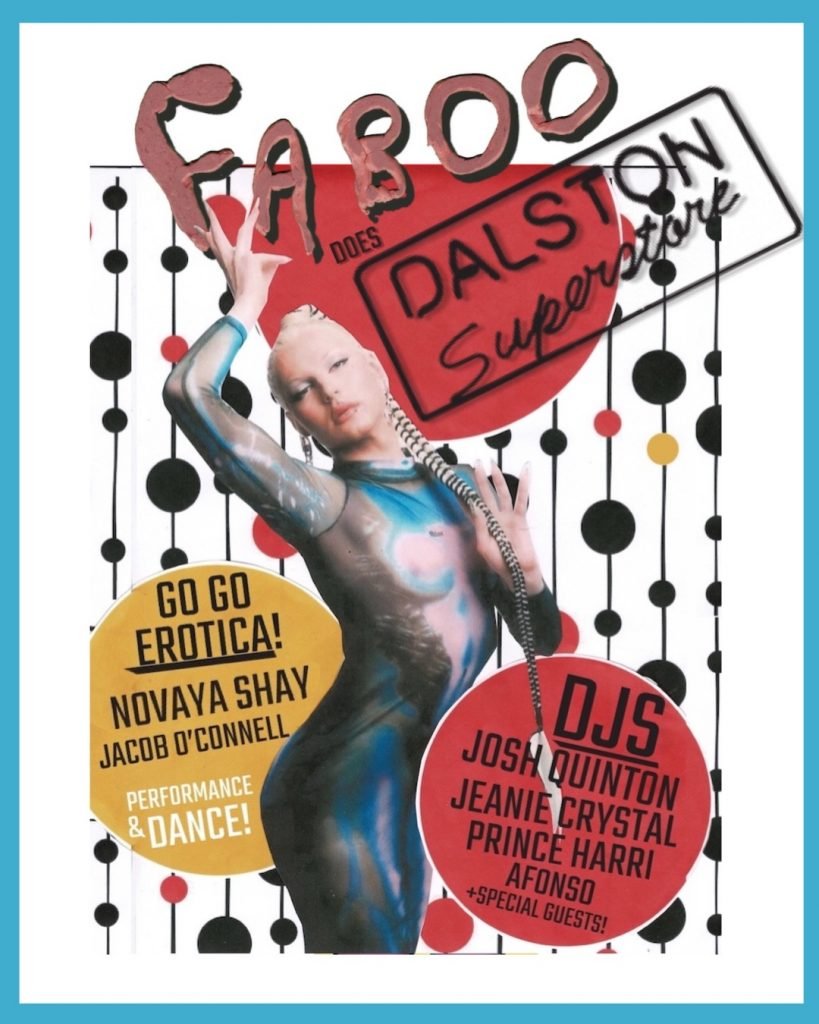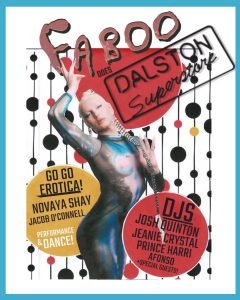 Faboo
Prince Harri
Josh Quinton
Jeanie Crystal
Alfonso
Sasoraye
Wet mess
Novaya Shay
Jacob O Connell
FABOO TV is the party on everyone's lips! What is FABOO??! Who are the Fabooettes? And how will they fulfil your 12 inch fantasies????
Journey into an alternate reality of beauty, fashion, art, and performance with FABOO!
FABOO is the  lovechild of Jeanie Crystal (Harpies) and Josh Quinton (Disco Smack). They've been celebrating radical joy with FABOO TV pop ups across London – join them as they return to the mothership this April!
£6 before 11 / £8 after
Faboo