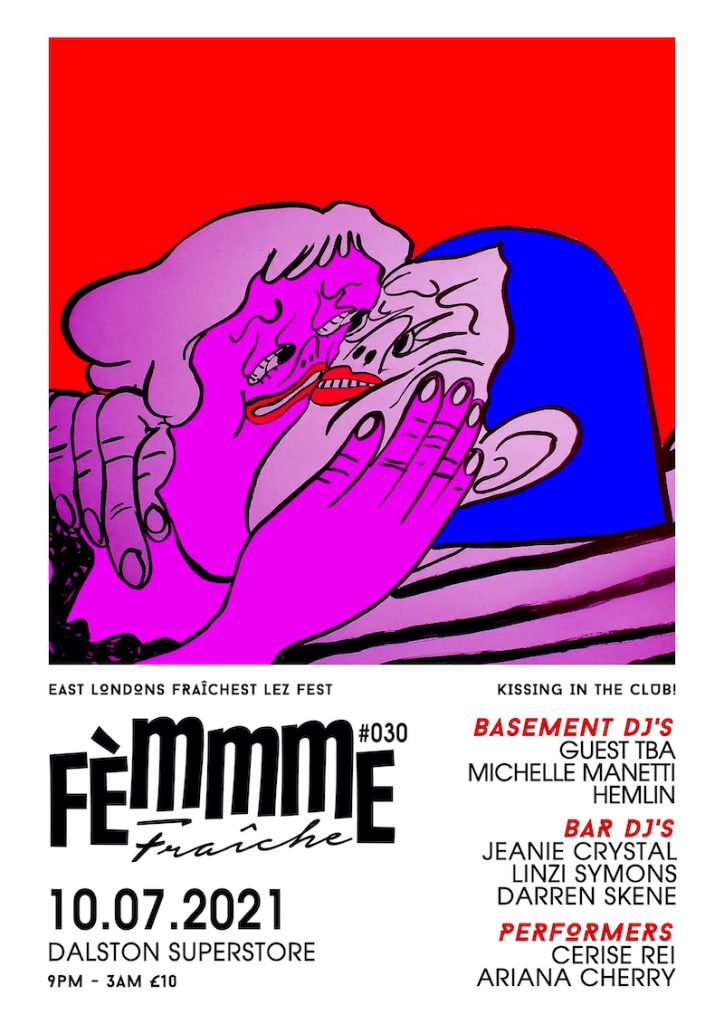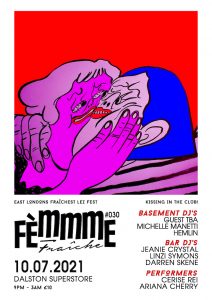 Fèmmme Fraîche (sold out)
Michelle Manetti
hemlin
jeanie crystal
linzi symons
darren skene
cerise rei
ariana cherry
Can you believe it's going to be our Dirty Gertie 30th party?! So come get Fèmmme Fraîche and flirty on July 10th at the mothership, for another intimate soiree.
We all have dissolution date of June 21st heavily biro'ed in our brains, but just to err on the side of caution, we're selling this initially as a socially distanced soiree, in hope that when the time comes round, it will be a full return to the rave!! But either way they'll be some kissing in the club.. so grab yourself tickets for a table (which will be redeemable as general admission to the club if Bojo permits)
We have DJs and performances across two floors – so choose your tables – downstairs in the meatpacking area, for dutty bangers & basement beats from our resident Michelle Manetti joined by Hemlin (Rhythm Sister) and a special guest TBA or upstairs for guilty pleasures, fun & frolicks with our fave duo of Fraîchness Linzi Symons and Darren Skene plus guest DJ and co-founder of Harpies and FabooTV the fabulous Jeanie Crystal.
Your Entertainment on the evening will see the return of Neo Burlesque dancing Diva Cerise Rei and Angelic Club Kid Ariana Cherry.
Please read >>>
All events are currently being sold by table. In the event that government guidelines are relaxed and standing room is allowed, customers will be notified and all table tickets will be released as general admission tickets.
The safety of our customers is of utmost importance to the Dalston Superstore team. We will be following all government guidance to make sure we are able to party together as safely as possible. Please bare with us as we adapt and change how our events are run over the coming months.
Accessibility info here
Current COVID safety measures:
Tickets are sold by the table. Tables cannot be comprised of more than two households. No mingling between tables.
All customers must remain seated unless using the toilet, and observe social distancing of 1m+ at all times.
Face coverings to be worn by all customers when moving through the venue.
Low/no income access
We reserve limited spaces for those who cannot afford the standard ticket price due to being on low or no income. Please email hello@dalstonsuperstore.com to enquire.
Tickets
Fèmmme Fraîche (sold out)