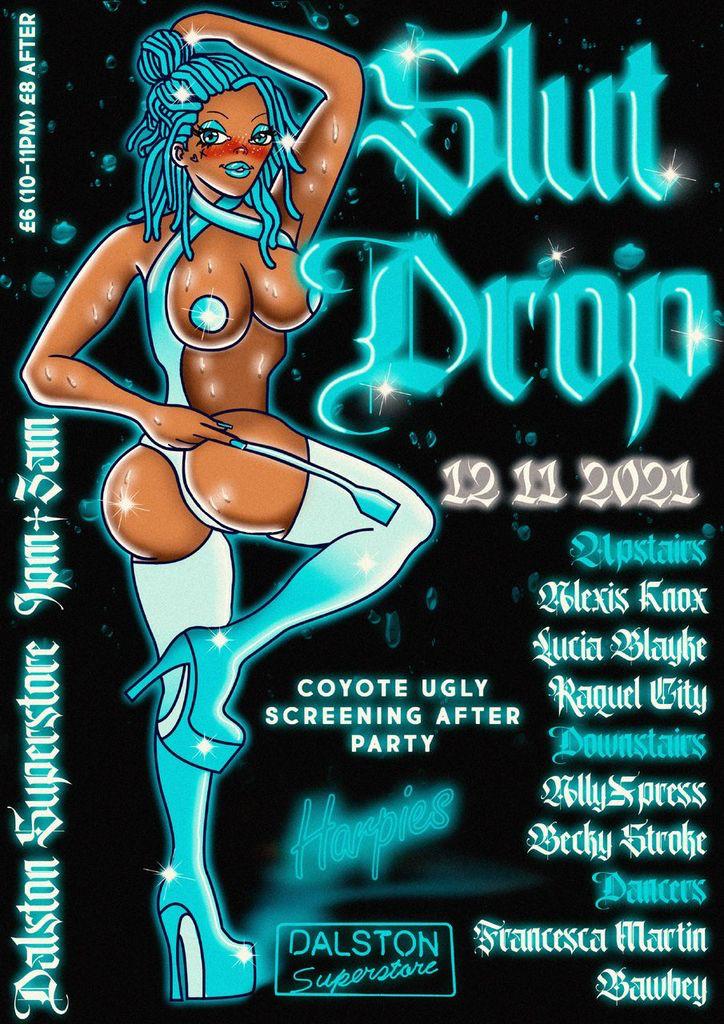 FRINGE! & HARPIES PRESENT SLUT DROP: COYOTE UGLY AFTERPARTY
The official party for the Fringe! midnight screening of Coyote Ugly. See what else is on at Fringe! 9-14 Nov here!
The UK's raciest LQBGTQ+ strip club Harpies hits Dalston Superstore for the official Coyote Ugly after party!
Following a residency at Metropolis and a pop up at Platinum Lace, this queer collective bring their riotous energy for a two floor takeover of the mother's hip! They're serving pop and trash in the bar, and house and techno pumpers in the basement all night!
Bringing you the sounds from the strip club so you can unleash your inner New Jersey!
£6 before 11 / £8 after
COVID SAFETY:
IN ORDER TO ENTER THE VENUE, YOU WILL REQUIRE: PROOF OF A NEGATIVE TEST FROM THE LAST 48 HOURS OR PROOF OF DOUBLE VACCINATION FROM AT LEAST 10 DAYS AGO
FRINGE! & HARPIES PRESENT SLUT DROP: COYOTE UGLY AFTERPARTY
tribe_events-template-default single single-tribe_events postid-27899 tribe-events-page-template tribe-no-js tec-no-tickets-on-recurring tribe-filter-live tribe-theme-dalston-superstore loading

FRINGE! & HARPIES PRESENT SLUT DROP: COYOTE UGLY AFTERPARTY

https://dalstonsuperstore.com

https://dalstonsuperstore.com/wp-content/themes/dalston-superstore