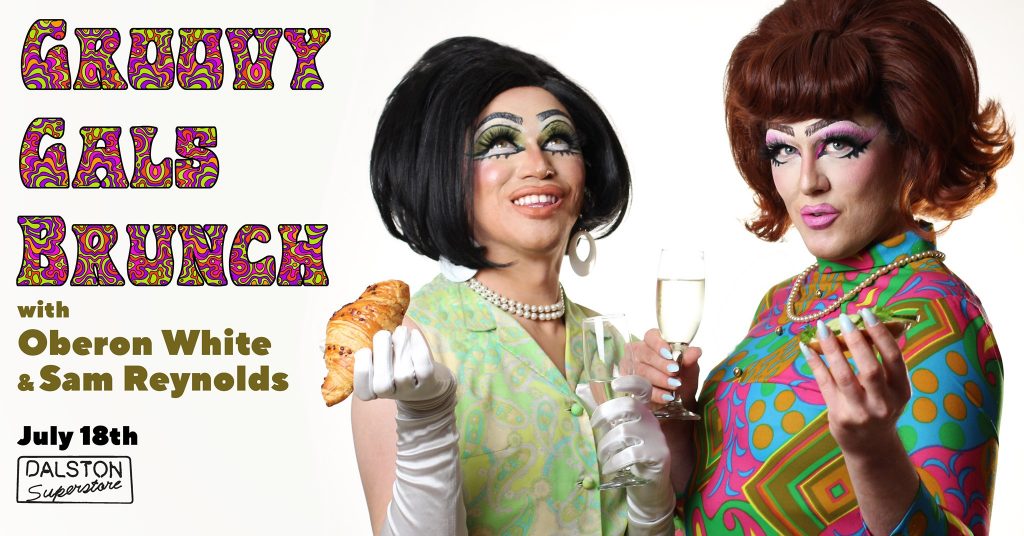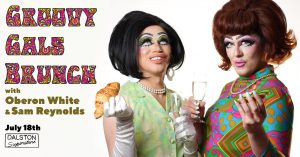 Groovy Gals Brunch (free)
Oberon White
Sam Reynolds
'Groovy'
Adjective – dated • informal
: Excellent, fashionable and exciting
'Gal'
Noun – humorous • informal
: a woman or girl
'Brunch'
Noun
: a late morning meal eaten instead of breakfast and lunch.
Join bona fide 'Groovy Gals' Oberon White and Sam Reynolds for the most happening brunch in town!
Start your Sunday right: sipping cocktails and tucking into some brunch whilst two of East London's most beloved drag abominations perform at you with all their might.
Expect live vocals from our very own satanic songbird Oberon White, and avant-garde lipsyncs and a fair amount of exposed flesh from the always alluring and iconic Sam Reynolds.
Book your table now, things are gonna get groovy baby.
COVID Safety measures
Tickets are sold by the table. Tables cannot be comprised of more than two households. No mingling between tables.
All customers must remain seated unless using the toilet, and observe social distancing of 1m+ at all times.
Face coverings to be worn by all customers when moving through the venue.
Facebook Event
Book Now
Groovy Gals Brunch (free)