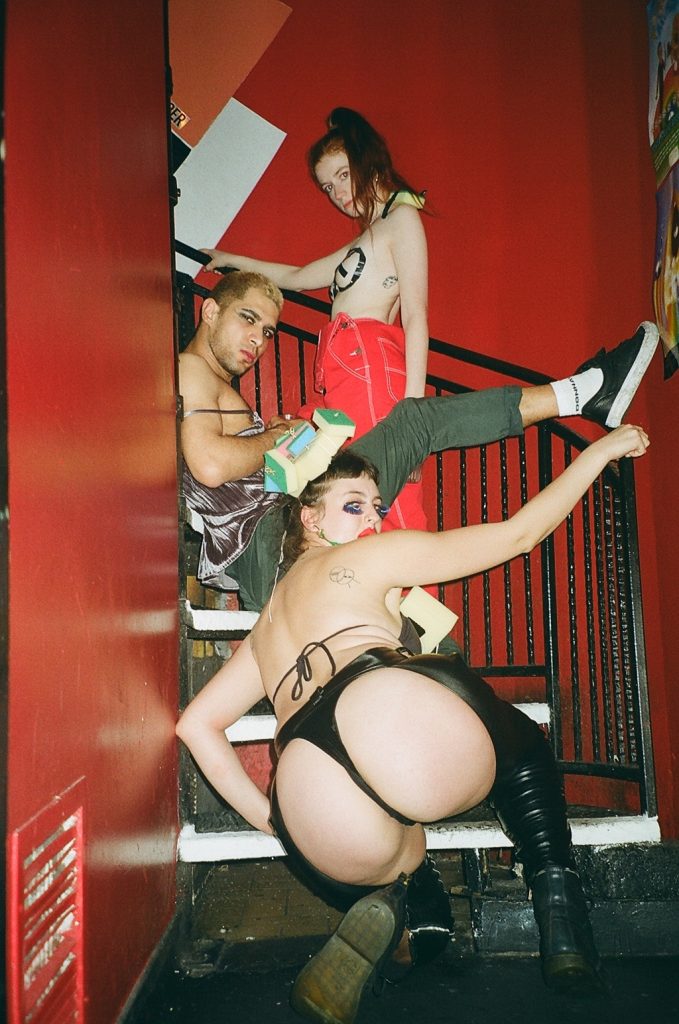 Happy Endings: Cult (free)
Dr Gobshite
speed gonzalez
MaK
fannar
j.aria
ornography
marie malaire
jadeya
cece
lasagne
Happy Endings presents: CULT
At the foggy dusk of every fourth Thursday, a secretive and powerful group of anonymous crossdressers ascend the ancient hill of Kingsland Road to practice strange and potentially faggoty rituals under the light of the full moon.
Dust off those robes and join them as they fulfill their mysterious sacred duties - 'The Sacrifice of the Terf', 'The Godly Sniff of Poppers' and 'The Blessed Sip of Lambrini from the Sacred Non-Binary Cup of Truth'.
'THE LEADER IS GOOD
THE LEADER IS GREAT
DIRTY BENDERS LOVE BASSLINES
PUT A DONK ON THAT MATE'
2 FLOORS OF DYNAMITE WITH OUR RESIDENTS
dr. gobshite @joanna_lime_m8
Speed Gonzales @speedgonzalesloco
MaK @makisthenewacid
Fannar @fannargudmundsson
J. Aria @_j.aria_
Ornography @the_orn_hub
Marie Malarie @mariemalarie 
PLUS XXXTRA SPECIAL GUEST PERFORMANCE FROM:
Mi-el @melifund @latenightshopper
Beffskee @beffskee
HOSTED BY: Cece & Lasagne @t.rees10 @lasagne_sheets 
COVID Safety measures
Tickets are sold by the table. Tables cannot be comprised of more than two households. No mingling between tables.
All customers must remain seated unless using the toilet, and observe social distancing of 1m+ at all times.
Face coverings to be worn by all customers when moving through the venue.
Happy Endings: Cult (free)
tribe_events-template-default single single-tribe_events postid-27244 tribe-no-js tribe-filter-live tribe-bar-is-disabled tribe-theme-dalston-superstore tribe-events-page-template loading
Happy Endings: Cult (free)