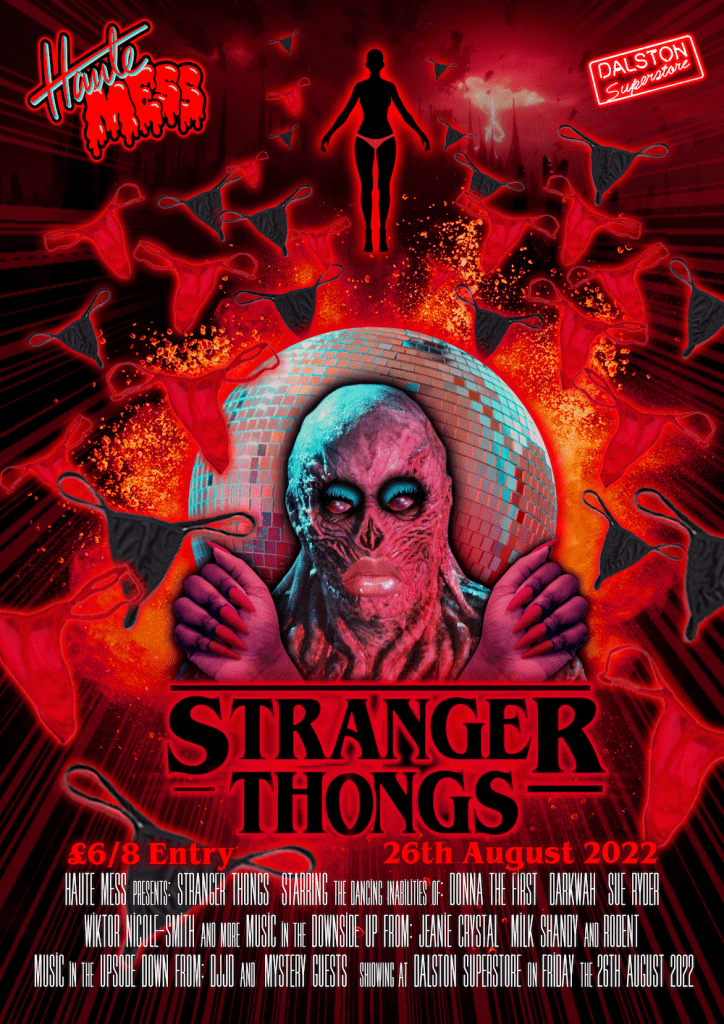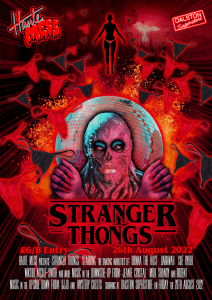 Haute Mess: Stranger Thongs
Donna the First
Darkwah
Sue Ryder
Wiktor Nicole-Smith
Jeanie Crystal
Milk Shandy
D'Vey
The messiest queer disco in town Haute Mess crash lands back at the mothership for another chaotic two floor meltdown! Join London's hautest DJs and and drag babies for a night of glamour and debauchery at the mothership.
Vecna?! I hardly know her! YES! It's time to pull out your Millie-Bobby-Brown-stained bikini bottoms for the stinkiest, dirtiest, SLUTTIEST sci-fi feature since E.T. Whether you're a Hopper daddy in a budgie smuggler or a Mind SLAYer looking for some of that juicy DnD, Haute Mess are dragging you down the porta-potty-portal to a world of degenerate Demodogs and suspiciously stained lingerie — welcome to STRANGER THONGS.
Upstairs in WHOREKINS you'll be shaking your perm to Jeanie Crystal's naughty nostalgia and Milk Shandy booty bouncing beats before our resident DemogorGworl Rodent destroys your drawers for dinner xoxo Slip below to the UPSIDE DOWN n' DIRTY where you'll be trapped in the bone-breaking-eye-popping-rectum-kissing worlds of the demonic DJJD and the sinister Shivum Sharma. Our demogorgeous ghouls — Darkwah, Sue Ryder, Wiktor Nicole-Smith and Donna The First — will be prowling in pungent panties, jammy G-Strings and skidded smalls, hungry for some nice ripe ASS. Give them what you can, they'll be shaking their legs eleven all night long for your displeasure xx
£6 before 11 / £8 after
Door Policy
Dalston Superstore is a queer space. We prioritise our LGBTQIA+ customers and will sometimes ask our straight & cis allies to support us by not taking up room in our venue. Please be conscious of who this space is intended for and be respectful. Never assume sexuality or gender identity. We will never ask personal questions on the door.
Low/no income access
We reserve limited spaces for those who cannot afford the standard ticket price due to being on low or no income. Please email hello@dalstonsuperstore.com to enquire.
Full venue access info is available here
Haute Mess: Stranger Thongs