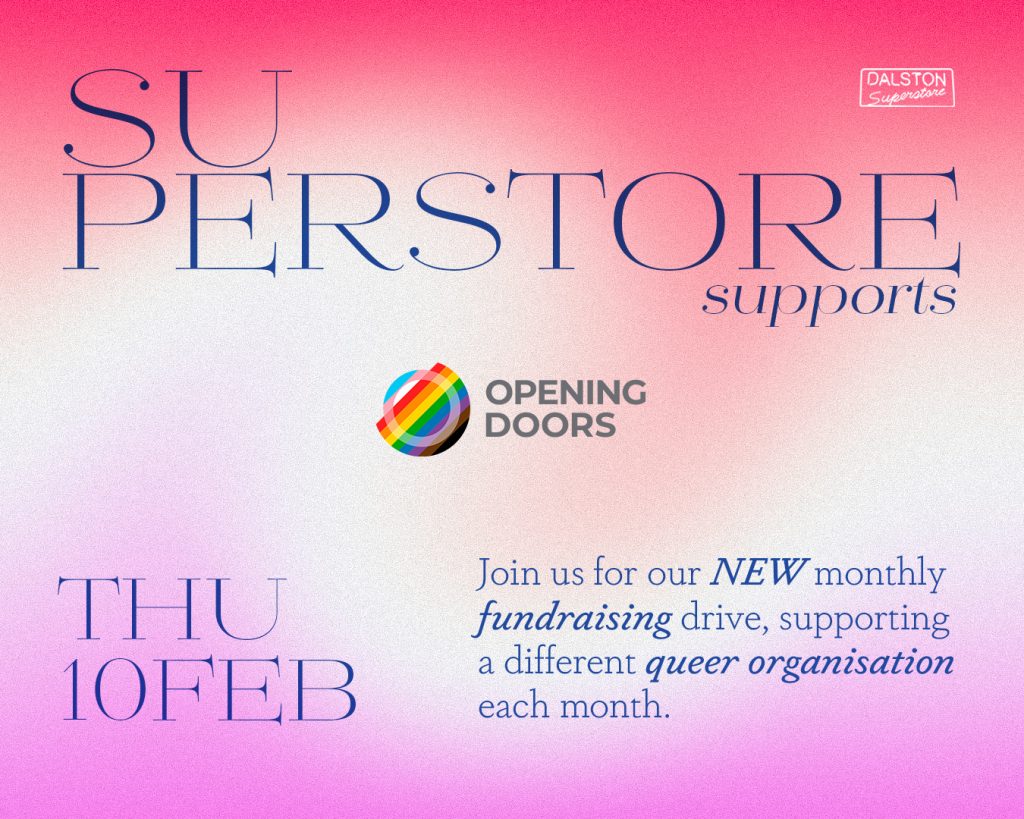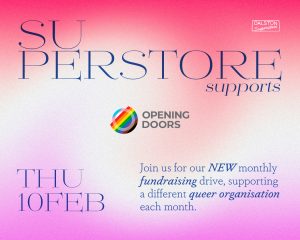 Opening Doors fundraiser
Dalston Superstore invites you to help us raise crucial funds for Opening Doors – the only dedicated national charity connecting LGBTQ+ people over 50 with activities, events, support and information.
Are you interested in helping reduce loneliness and isolation for LGBTQ+ people over 50? Come meet the team and learn about our befriending service! From 7-9pm we will be running a volunteer drive and Q&A session with representatives from Opening Doors, then stay on from 9pm as DJs Jaye Ward and Buggery Grips serve up a night of bangers in the bar, with all proceeds going directly to Opening Doors London.
Minimum donation £5
Opening Doors fundraiser