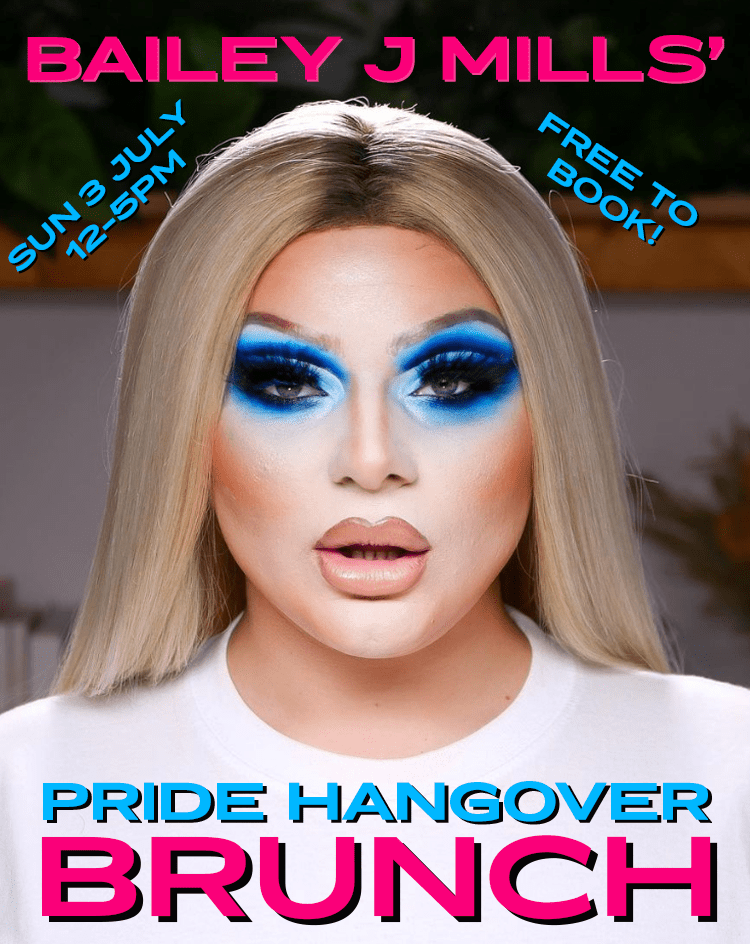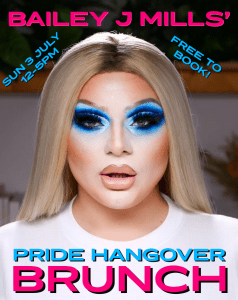 Pride Hangover Brunch with Bailey J Mills
East London's maddest and messiest alt-cabaret stars hit the mothership, dishing up a smorgasbord of games, quizzes, shows and prizes every Saturday and Sunday from 12-5pm.
Get out the wet wipes and smear away last night's glitter, 'cos TikTok's own Bailey J Mills is crash landing at the mothership to ease your Pride hangover with a good old fashioned high camp brunch! Join Bailey for a high-octane, no-holds-barred dining experience that will have you feeling peachy in no time!
FREE TO BOOK
Book Now
Pride Hangover Brunch with Bailey J Mills