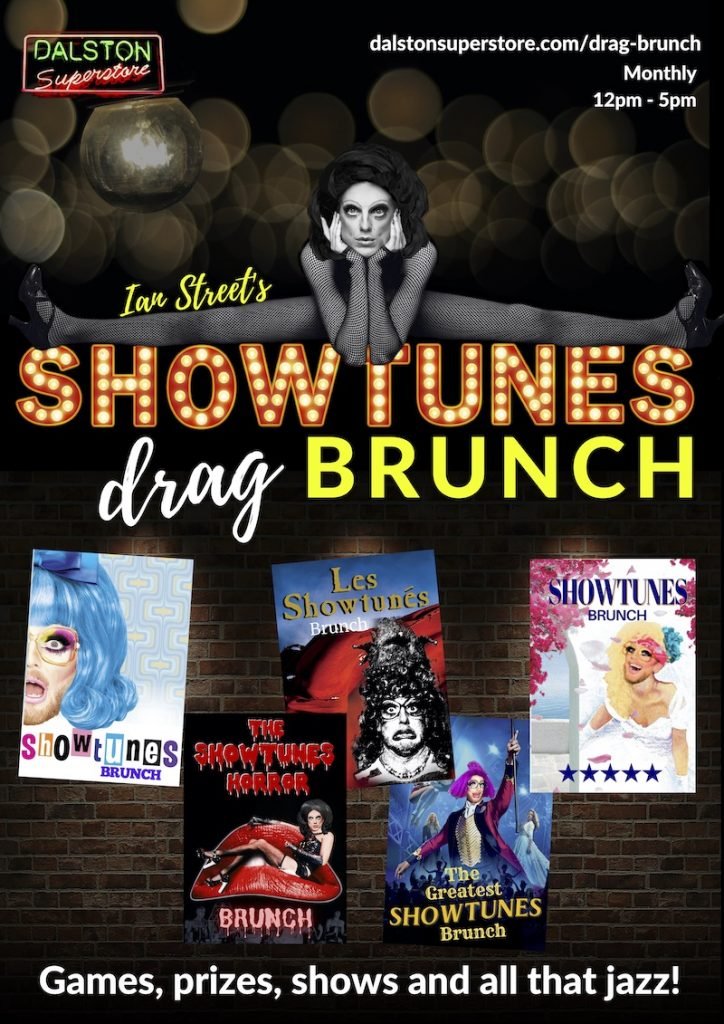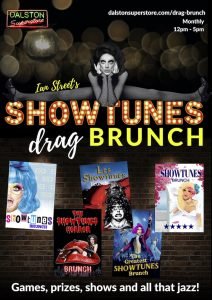 Showtunes Drag Brunch
East London's maddest and messiest alt-cabaret stars hit the mothership, dishing up a smorgasbord of games, quizzes, shows and prizes every Saturday and Sunday from 12-5pm.
This Saturday, the smash-hit, feel-good musicals drag brunch is back to kick start your weekend. Join Broadway Baby Ian Street celebrating all things jazz hands in London's one and only Drag Showtunes Brunch!
There'll be games, prizes, requests, special guests, lipsyncs and of course – Fosse necks!
FREE TO BOOK
Book Now
Showtunes Drag Brunch
tribe_events-template-default single single-tribe_events postid-29384 tribe-events-page-template tribe-no-js tribe-filter-live loading

Showtunes Drag Brunch

https://dalstonsuperstore.com

https://dalstonsuperstore.com/wp-content/themes/dalston-superstore