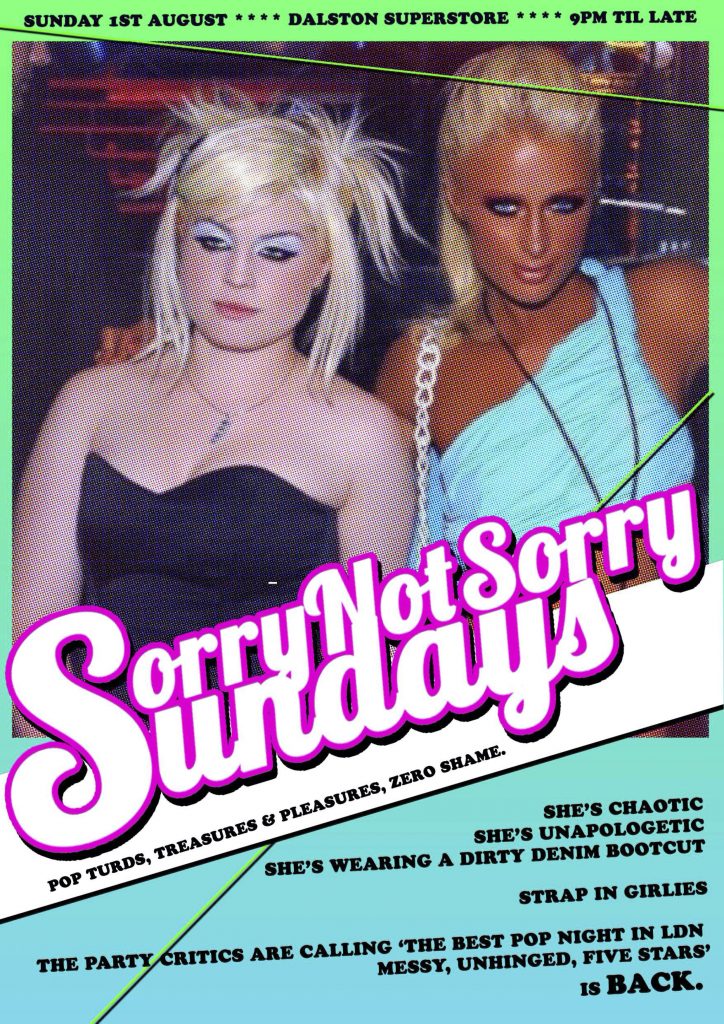 SorryNotSunday Sundays: Comeback Queenz
Well well well wenches, look who's back?
SorryNotSorry Sundays is slithering back into your DMs with 18 months of the freshest pop turkeys brewing & raring to go and get that dancefloor squawking. Expect Lisa Scott Lee, Jamelia and Crazy Frog. All night long – heaven is a place on Earth.
Facebook Event
SorryNotSunday Sundays: Comeback Queenz