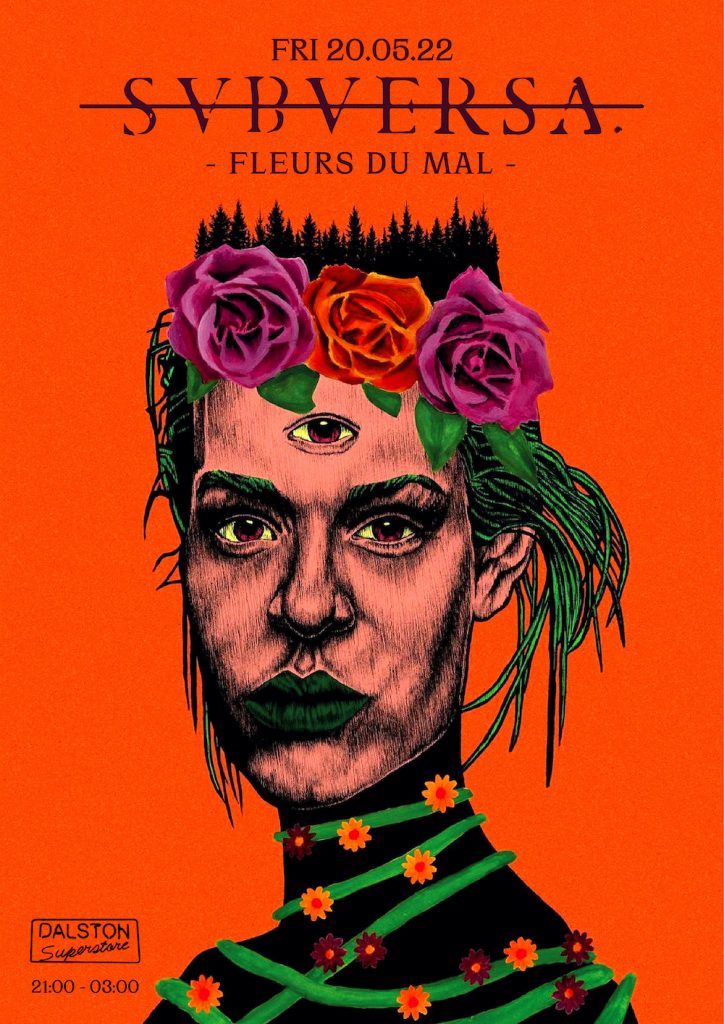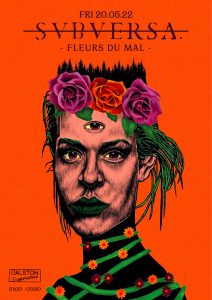 Subversa
Blackdeath 1334
Rachael Redfurn
Marie Devilreux
Odilon's Grip
Elander Ziggy
Ricardo Castro
Darkwah
Markeyew
Monsterlune
Virgin X
Rio Frio
Dalston Superstore's dark and devilish party SUBVERSA is back!
They've danced with Gegen at the iconic Electrowerkz_, hosted Revolver at the devilish Kitkatclub for Folsom Berlin weekend, and brought the Underworld to Off Club London at The Steelyard and now they're back to where it all began.
Join the Subversa family for a celebration of twisted queerness. Our DJs will guide you through the two floors of the mothership with dark and powerful beats, and we will bring a special homage to the glorious Nag Nag Nag, the historic electro night that forged the path of London nightlife.
£6 before 11 / £8 after
Door Policy
Dalston Superstore is a queer space. We prioritise our LGBTQIA+ customers and will sometimes ask our straight & cis allies to support us by not taking up room in our venue. Please be conscious of who this space is intended for and be respectful. Never assume sexuality or gender identity. We will never ask personal questions on the door.
Low/no income access

We reserve limited spaces for those who cannot afford the standard ticket price due to being on low or no income. Please email 
hello@dalstonsuperstore.com
to enquire.

Full venue access info is available

here
Facebook Event
Subversa