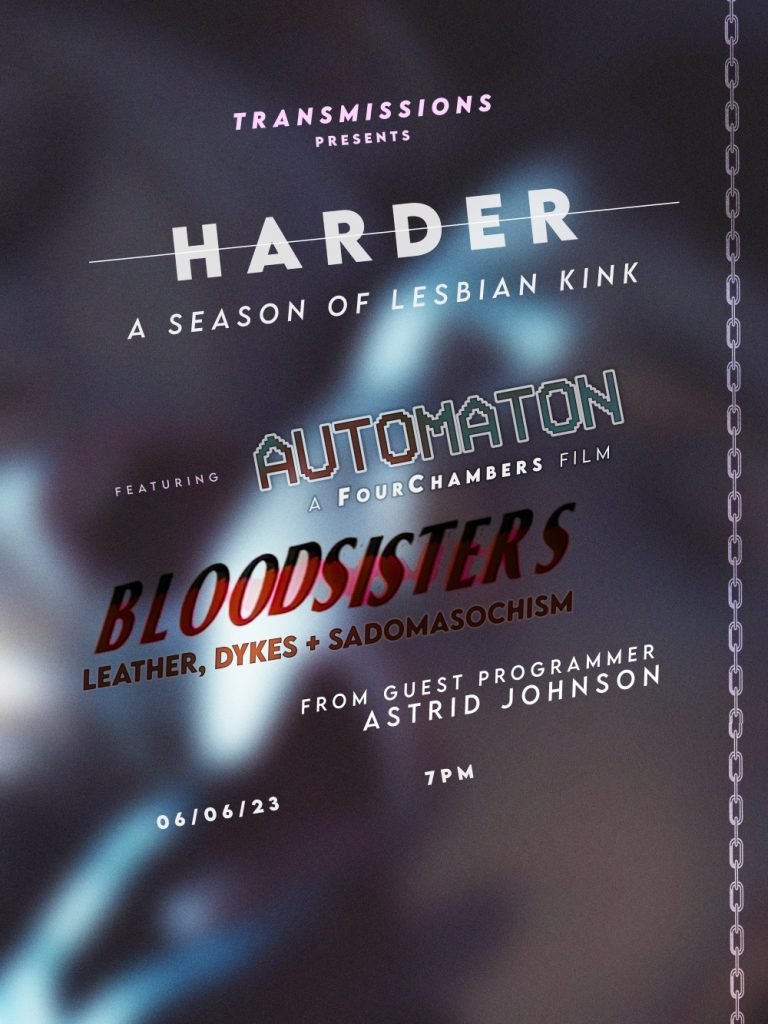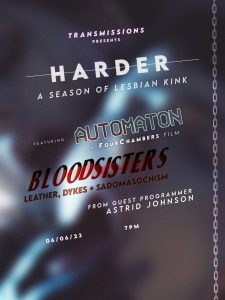 Transmissions presents BLOODSISTERS (1995) + AUTOMATON (A FOURCHAMBERS FILM)
This month at Transmissions, East London's only trans film club, we're taking you on a tour through sapphic pleasure, from documentaries brought to you by guest programmer Astrid Johnson, to explicit shorts, to classic Thrillers old and new.
On opening night we're showing Automaton, adult performer and director Vex Ashley's technologically obsessed fantasy back to back with BloodSisters (1995), a chronicle of the San Francisco leather dyke scene of the mid-90s.
Come find us downstairs at Dalston Superstore for a night where we'll be filling the basement with moans of desire, and travelling back into our shared queer history.
Please note that the films shown will feature graphic, uncensored sexuality, kink scenes, and depictions of dominance and submission.
Subtitles will unfortunately not be shown for either film due to lack of access.
Seating is a mixture of backed chairs, benches, bar stools, and floor space, and is first come first served.
Transmissions presents BLOODSISTERS (1995) + AUTOMATON (A FOURCHAMBERS FILM)