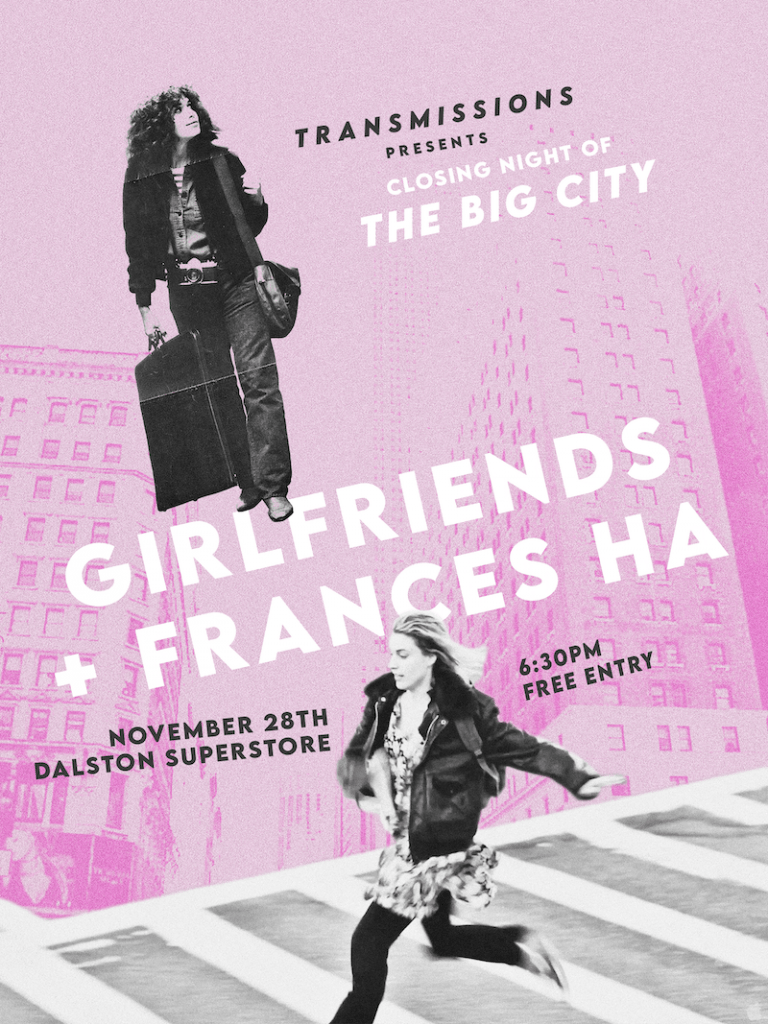 Transmissions presents Girlfriends + Frances Ha
Transmissions is an institution of the East London trans community, and current host and programmer Rue Lumbroso will be welcoming you back for another month of exquisite cinema and unrivalled vibe curation.
On the closing night of 'The Big City' programme we serve up a double bill of New York City life with the ideal pairing of Claudia Weill's Girlfriends (1978) and Noah Baumbach's millennial hit Frances Ha (2012).
Stories about young women struggling to make ends meet and figure out who they are outside of their close female friendships when their best friends move toward romantic love and away from them.
Just gals being pals?
You decide.
Come for warm slices of life and Greta Gerwig's best turn, stay for good company and a reshuffle of the cinematic "canon".
Both films run 1hr and 26mins and there will be an intermission between the two.
Come on down to Dalston Superstore and find us in the basement, where every Monday we'll be providing a free community space and presenting carefully selected films to our majority-trans audience.
Intermission between films.
Subtitles will be displayed throughout.
Seating is a mixture of benches, backed chairs, bar stools and floor space.
FREE ENTRY
Transmissions presents Girlfriends + Frances Ha
tribe_events-template-default single single-tribe_events postid-30068 tribe-events-page-template tribe-no-js tribe-filter-live loading

Transmissions presents Girlfriends + Frances Ha

https://dalstonsuperstore.com

https://dalstonsuperstore.com/wp-content/themes/dalston-superstore