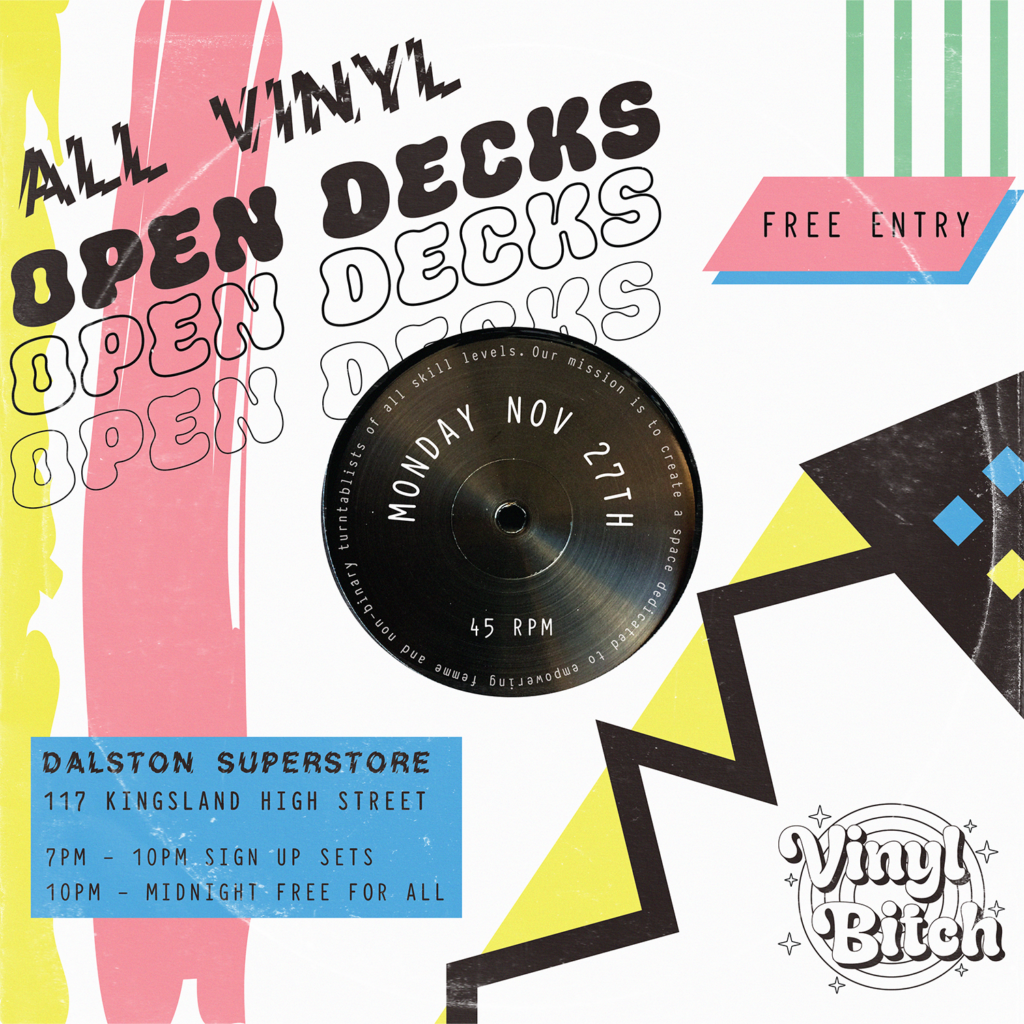 VINYL BITCH: OPEN DECKS
– FEMME FATALE DJS
– HOT BABES
– FIERCE BEATS
– EMPOWERING ENVIRONMENT
– QUEER MAGIC
– SH*T LOADS OF VINYL
Picture this: a night where the beats are as fierce as the talent behind them, and where every drop is a testament to the power and skills of femme and nonbinary turntablists!
Through Vinyl Bitch open deck events, we seek to inspire, showcase, and elevate the art of turntablism which overwhelmingly favors cisgender men.
Want to get involved? SIGN UP HERE!
Want to be spontaneous!? Enjoy free for all sets from 10 pm to midnight! Perhaps you want to go b2b with a new bestie, take an encore, or walk in off Kingsland Road!
Want to play but don't own any vinyl? NO PROBLEM! WE GOT YOU! We also offer tutorials at the beginning of each event!
7pm. – 10pm SIGN UP SETS
10pm – Midnight FREE FOR ALL SETS
VINYL BITCH: OPEN DECKS