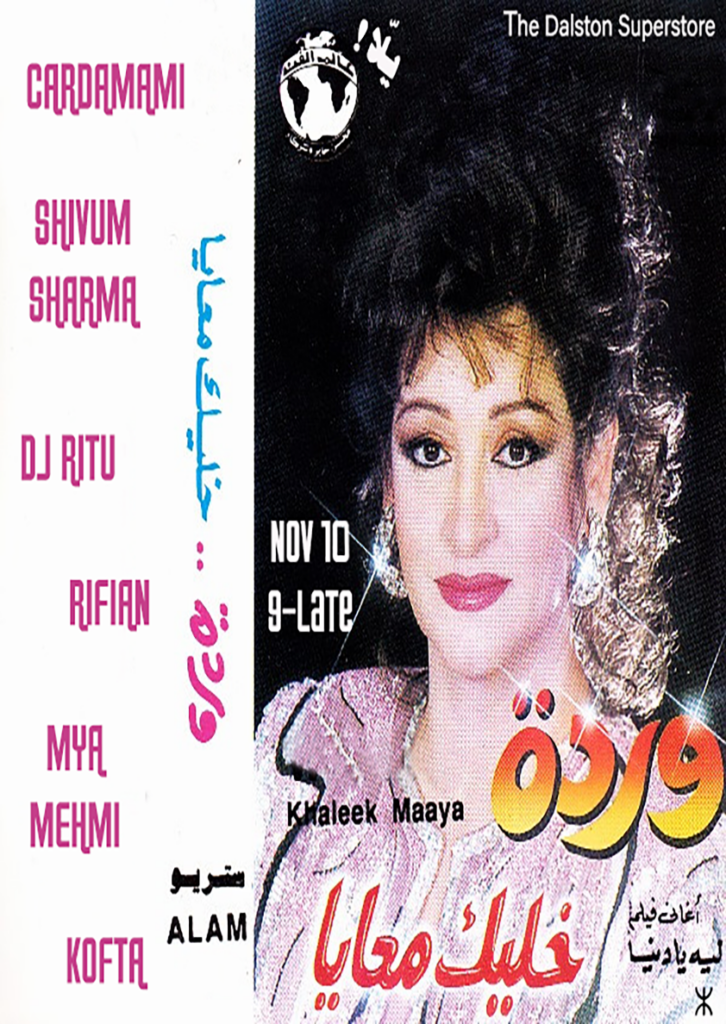 Yalla!
CARDAMAMI
MYA MEHMI
AZADI
DJ RITU
KOFTA
shivum sharma
Yalla! Party Project is an Arts collective based in New York City, centering QSWANA, QBIPOC and their besties. Their emblematic monthly dance party features international and local DJs spinning a variety of world dance music and diasporic sounds spotlighting Arabic pop, South Asian, Afro, Baile Funk and diverse global grooves honoring the healing power of intentional spaces and the communities behind them. Yalla! Party Project also features a rolling artists series throughout the year, a directory called Yalla! Pages, as well as a market Souk highlighting Queer and Women owned small businesses.
Yalla! London will feature one of our hottest line ups as we gather to mobilize and raise money for our siblings in Gaza. A portion of proceeds will go to emergency water for Gaza, 97% of water there is undrinkable, and clean water is gravely needed. Bar codes with essential resources, medical aid help and tool kits will be provided throughout the venue, please don't forget to scan them. An additional portion of proceeds of our signature drink The Warda will be donated to @medicalaidpal.
£10 BEFORE 11 / £12 AFTER
Door Policy
Dalston Superstore is a queer space. We prioritise our LGBTQIA+ customers and will sometimes ask our straight & cis allies to support us by not taking up room in our venue. Please be conscious of who this space is intended for and be respectful. Never assume sexuality or gender identity. We will never ask personal questions on the door.
Low/no income access

We reserve limited spaces for those who cannot afford the standard ticket price due to being on low or no income. Please email 
hello@dalstonsuperstore.com
at least 48 hours in advance of the event to enquire.

Full venue access info is available

here
Tickets
Yalla!