Gay Bars!
Gay Bars!
02-08-13
By Niall Connolly
Oh, the good ole gay bar! Love them or hate them, gay bars have been an integral part of LGBTQ social life since the beginning of time. Not always just a space for cruising and dancing, the gay bar/gay club has also been a vital tool for queers to define themselves and the kind of people we wish to be, the kinds of people we wish to interact with (for better and for worse) and, ultimately, the kind of lives we wish to lead, away from harassment and hetero-normative judgement. 
Gay bars have also acted as a reflection of society's acceptance, or lack of acceptance, of LGBTQ people, and our own increasing visibility in mainstream society. From New York's Stonewall Inn (site of the Stonewall riots in 1969, the event which kicked the modern gay rights movement into existence) to Manchester's Manito (the first bar in the city's gay village to feature see through glass in the windows, ending the traditional stigma and shame of being seen in a gay bar) to London's Admiral Duncan pub (which was horrifically nail bombed in 1999 to huge public outrage), it seems as though all of gay life could be traced through our pub and club spaces, and our interaction with, and within, them. 
Although not always positive - very picky door policies have led to claims of exclusion and division among queer communities - gay bars and clubs are hugely important to this culture. As it was recently the anniversary of the Stonewall riots, we thought it was high time we celebrated the humble gay bar, so we've asked five of our favourite queer dance acts and DJs from around Europe to name their favourite gay bars for us. This isn't a definitive guide however, consider it some insider tips for homos, don't-knows, anything-goes and friends/allies to brighten up your next continental jaunt. 
DANIEL WANG (Berlin)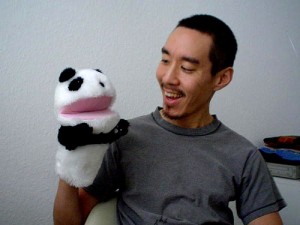 Founder of Balihu Records and internationally renowned disco DJ, Danny Wang may be an American citizen with close ties to SF and NY,  but he moved to Berlin some years ago, and I couldn't think of a better guide to gay bars the German capital has to offer. Here are his top three:   
FICKEN 3000 
Ficken 3000 is the ultimate trash/darkroom neighbourhood bar, which is situated near Hermannplatz. Events-wise, Tuesdays hosts DJ Alternegro, while Sundays is reserved for the sleazy Pork party. It could just as well be in Florida: it's covered in mylar, there's a ton of kitsch on the walls, a real go-go dance pole and a full bed in the basement. And, of course, some funny people too.
LAB.ORATORY 
Lab.Oratory is technically also Europe's biggest sex club, but on Fridays, with its 2-for-1 special, it's primarily a bar. Albeit a bar with endless cross-continental cruising, and real-life porno happening every minute in every corner! 
GROSSE FREIHEIT 
This one is a bit off the beaten path, but it's worth getting to if you can find it, because it's really cute and also quite sleazy!  It has a sailor theme, so going there is almost like a mini-detour to Hamburg. And the darkrooms can be quite relaxing… 
SILVIA PRADA (Barcelona)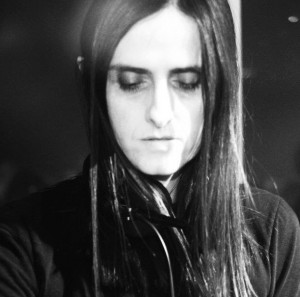 Although primarily known as a visual artist, and a very good one at that, Silvia Prada is also DJ now based in New York. Known for her Who's The Boss parties in Barcelona and for spinning at illustrious NY clubs like Le Bain and Monster, she also runs the Wonderland Projects agency. Ahead of her set at Dalston Superstore for B(e)ast this Saturday we asked her to tell us the best places for gay social life in her former home of Barcelona: 
LA PENULTIMA
One of my favourite bars is La Penultima. It is a very cute, small place in the Raval neighbourhood. It really is a unique and special place where you find all kind of crowds, made up of boys AND girls (though mostly boys!). While there is no real dancefloor, it is an intimate and fun space, with music being played by local DJs and their friends. The cutest boys in town are at La Penultima! 
SATANASA (R.I.P.) 
There WERE a lot of significant and legendary gay bars in Barcelona, but unfortunately, they have all disappeared already. My favourite was one called Satanasa. If you wanted something you could call "underground", that was the place. It was really buzzing in the '80s and '90s, all the bartenders were drag queens. Ah, that was a splendorous era for the drags! 
KIDDY SMILE (Paris)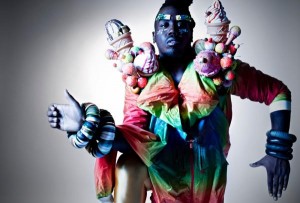 Upcoming legend on the Parisian dance and electronica scene, Kiddy Smile makes the kind of sensual house music that fans of Azari & III, Disclosure and Hard Ton will cream their jeans for. Recently responsible for the excellent, old-school-but-fresh single/video Worthy Of Your Love, I tracked Mr Smile down to find out what bars were worthy of his love...
LES SOUFFLEURS
Les Souffleurs is owned by a transgender man who always welcomes you with a lovely smile! It's a bit small and hard to find but it's worth the pain of getting there. Drinks are cheap, and there are a lot of freaks hanging out there, along with a lot of English-speaking people. As well as all that, the basement hosts the raciest party in Paris!
RAIDD BAR 
If you are feeling horny and up for drinking, this is the spot. But you better like twinks and gym queens, otherwise you can just sip your drink listening to disco or pop music, while watching hot dancers performing a "shower dance".
BONUS: CHE SHEN... cos gays gotta eat!
This place does the best Asian food in Paris for me! Do not be afraid if they are a little harsh, because the food is amazing and cheap. If you come to Paris you CANNOT leave without having their pork dumplings!
HARD TON (Rome / Florence / Bologna) 
And speaking of… The bastard love child of Leigh Bowery and Sylvester (midwifed by Marshall Jefferson), Hard Ton is quite simply fabulous, and one of my favourite acts right now. Although hailing from different parts of Italy, Hard Ton (the band) were able to share with us their favourite queer spots from three of Italy's major cities; Rome, Florence and Bologna: 
CRISCO (Florence) 
Small, dirty, smokey and always packed, Crisco is located in the very centre of Florence. The Saturday night parties are pure fun, and especially during Pitti Uomo, they can turn into total chaos. And if you need a break and some fresh air, you can always take a walk through Florence by night.

LA ROBOTERIE (Rome / Florence / Bologna) 
After originally starting as a queer techno party in Rome, La Roboterie has spread all over Italy. The crowd is mixed, cool people without an attitude, and they often have international guests playing jacking house and techno.
CASSERO (Bologna)  
Located in a XVIII bricks building that looks like an old castle, Cassero is the headquarter of the main Italian LGBTQ association. Their monthly bear party is huge, and their art festival, Gender Bender, which takes place at the end of October, is always full of interesting events.
FERAL is KINKY (London)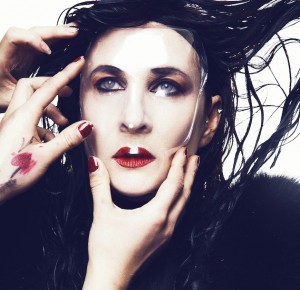 I Am Feral AKA MC Kinky AKA Caron Geary to her mum, is just little bit of a legend, and an un-heralded national treasure whose prolific output spans all the way back to the late '80s acid house-era, with classics like Everything begins With An E. Ahead of her live PA here at Dalston Superstore next weekend for Bust Yo Nut, we couldn't think of a better person to give us the low down on the best gay spots in ole London town: 
George and Dragon 
The George and Drag is at the start of Hackney Road, and has been running for years. It was one of the first places in the area that provided a more alternative vibe. It's got a warm atmosphere, and the gorgeous landlord and performance artist Richardette let me have a party after the 1st year of my degree. I ended up dancing on the small tables with a large broom, that I think caught alight. I blamed it all on the special cut price cocktails Richardette knocked up for us... The pub gets ridiculously packed, people pour out onto the street outside and different DJs play retro and alternative sounds most nights of the week. It's unpretentious and friendly with lots of regulars, some of whom have almost morphed into the stools in the corner, but that's part of the charm. Depending on what the night is, you can sit down and chat or dance all night. You'll find a mixture of art and fashion and east London types. The interior is old British pub with a twist and the walls are covered in kitsch paintings camp objects and they also have art exhibitions in the toilet. There's a particularly good vibe in the summer and it's a good place to start the night or stay until closing time and move on to whatever else might be happening close by.
Vogue Fabrics 
Run by the enigmatic Maori princess AKA Chief Witch and Mayoress of Dalston: Lyall. This bar/club performance space started life as a "Death Trap Disco" with parties rockin' through 'til at least the next morning on most occasions. This subterranean lair still retains the feeling of a den of inequity and is now fully legal and even has a smoking area. The cute bar serves beers, spirits at reasonable prices and never shies away staging performances from more art based, less commercial and way more exciting radical performers, without losing the full on party vibe. The crowd varies depending on what nights are on, ranging from boys to girls to mixed to fashion to trans* and everything in-between. I've spent many a hot sweaty night below stairs and last month saw a fab show from Christeene here.
CHRISTEENE "Big Shot" from PJ Raval on Vimeo.
To read more from Niall visit his blog: c-v-n-t-y.blogspot.co.uk
post-template-default single single-post postid-5276 single-format-standard tribe-no-js loading
Gay Bars!