Save Dalston Lane
Save Dalston Lane
21-11-14
Dalston Lane's historic Georgian terrace is possibly about to undergo a controversial redevelopment amid some serious opposition. Local resident, architect and campaigner Lisa Shell is leading the fight for an alternative.
Why should we care about this development?
Over the last few years the rest of the world has spotted what a few knew already: that Hackney is a great place to live. The competition for residential accommodation has become fierce and developers are flocking to Dalston to compete for the profits that come out of building new housing. Given the increasing housing shortage there is great pressure on Hackney Council to enable new house-building. Such pressure has resulted in planning permission being granted for the demolition of 17 Georgian houses and Victorian shops on Dalston Lane within the Dalston Lane West Conservation area, to be replaced by a new 'fake Georgian' scheme that would provide 44 new flats over open-plan shops.  Whilst that may seem reasonable given the dire need for more housing, the scheme offers no 'affordable' dwellings despite Hackney's policy to achieve 50% affordable in new developments 'where possible'.  It appears to be incredibly easy for developers to prove lack of viability and so dodge any obligations to provide housing for anyone other than the wealthy: a 3 bed flat at today's rates would rent at £600/week.  This is an important immediate concern. But the long-term tragedy is the loss of the historic properties. When construction started in 1807 the terrace was set within open fields on the medieval winding Dalston Lane: its appearance amongst the market gardens instigated the growth of modern Dalston. The terrace is amongst the few remaining historic buildings in the borough that root the place and give it meaning. Some of these buildings cannot be restored due to the neglect and vandalism that they have suffered over the last twenty years  - and this is Hackney's argument in favour of total demolition - but many can.  The campaign has attracted the opinion of numerous experts, including The Spitalfields Trust, Dan Cruickshank, The Georgian Group... all of whom fully support the proper restoration of the houses and the provision of affordable housing in an alternative proposal that puts people and history before profit.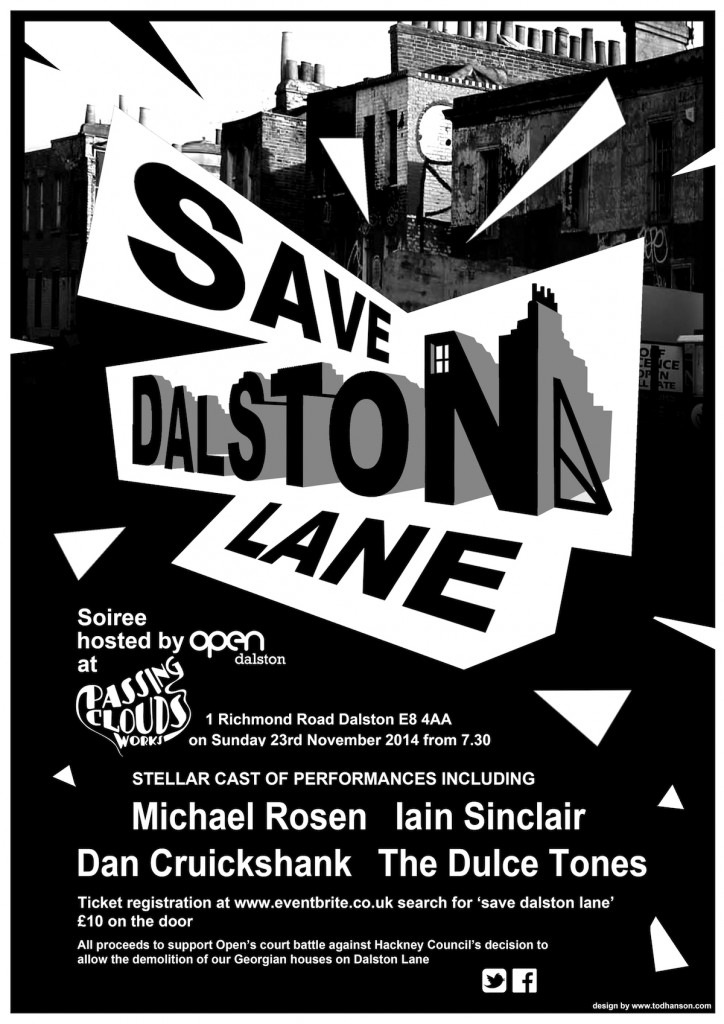 What do you hope to achieve?
OPEN Dalston have brought a court case against Hackney to challenge their decision to demolish the buildings:  the case is being heard at the Royal Courts of Justice on Monday 24th November. Irrespective of whether the judge asks Hackney to reconsider their decision, we believe that Hackney should properly consider the alternative scheme for the terrace that has been offered by The Spitalfields Trust which both provides 27 affordable units and fully restores the terrace: why would Hackney not agree to such proposals that meet all their policies where the current scheme fails? Within two years we want to see the terrace fully restored and occupied by a mix of social tenants, owner/occupiers and small businesses to form a buzzing community and focus for the neighbourhood: Dalston Lane Terrace would be the pride of Hackney!
If people want to get involved, what can they do to help? 
In the very short term help is still needed to cover the legal costs: we have already raised over £12,000 in donations, but still need another £8000. Go to opendalston.blogspot.co.uk and click on 'Donate to save Dalston Lane Terrace' at the top of the page to access Paypal and bank account details.  It is the many small donations that have really been adding up: £10; £20; £50... would make a real difference. Save Dalston Lane T-shirts and bags are going to be on sale from this weekend. This Sunday 23rd November a fundraising soiree: Save Dalston Lane is being hosted by OPEN Dalston at Passing Clouds, E8 4AA. Tickets will be £10 on the door but you can register here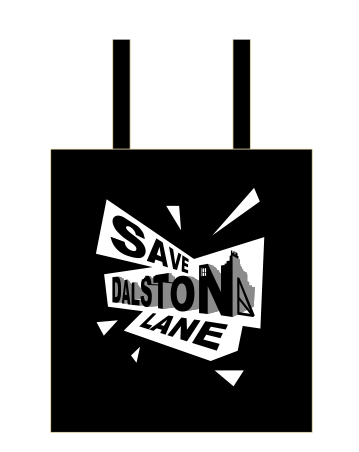 The line up supported by local Jazz band The Dulce Tones is impressive:  
Iain Sinclair, internationally renowned author, poet and film maker;
Dan Cruickshank, broadcaster and architectural historian;
Michael Rosen, poet and broadcaster.
What so you think is unique about Dalston?
All places are unique because of their special combination of fabric, history and people. Dalston has a particularly strong character given its history of immigration and the creativity that comes from the struggles of communities to establish home. But we should not forget that in the nineteenth century it was a highly affluent middle class suburb served by numerous theatres, cinemas, the rail line, tramway etc. and lined with smart villas and terraces: this background still contributes enormously to the quality of the place. Dalston Lane Terrace is an intense representation of the uniqueness of Dalston, still hanging on to evidence of the people that built it and have occupied it over the last 200 years.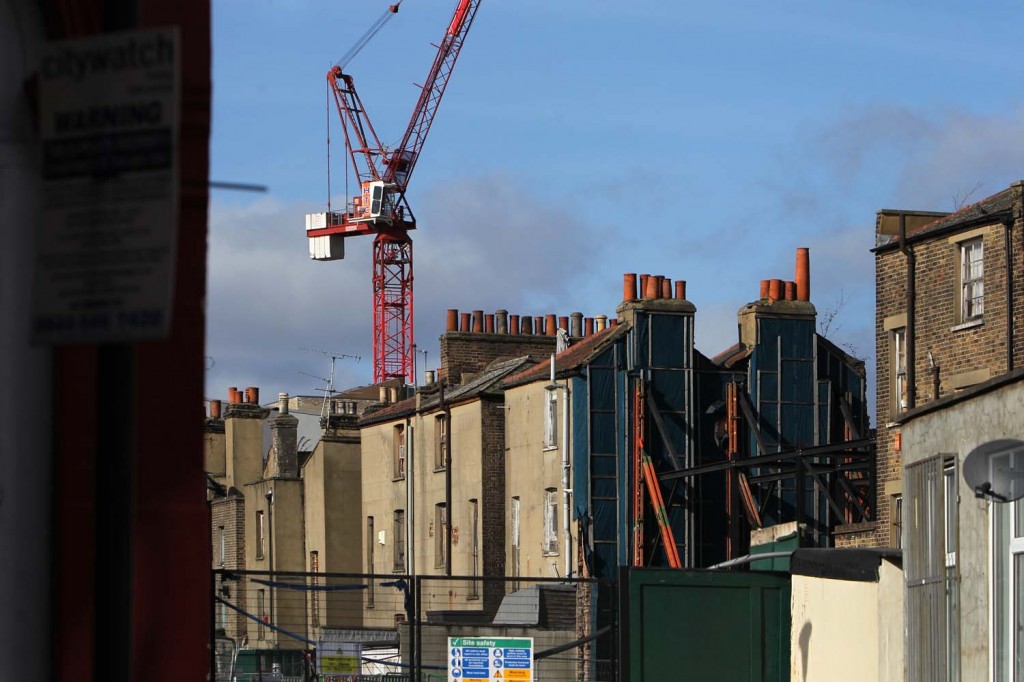 Is Dalston's uniqueness under threat? 
Yes, Dalston's uniqueness is under threat, clearly represented by the crisis at Dalston Lane Terrace: if we allow Dalston Lane Terrace to be replaced with a new development of luxury flats for private rental, not only is the uniqueness of the place irreversibly diluted but the community are excluded and Dalston slips further into anonymity and sterility. 
Head to Passing Clouds on Sunday 23rd November at 7.30pm for the
Save Dalston Lane
event.
post-template-default single single-post postid-7894 single-format-standard tribe-no-js loading
Save Dalston Lane