T Club Turns 1
T Club Turns 1
15-03-13
Next Thursday sees our transfabulous night T Club turn 1 and celebrate its birthday in style. We asked promoter Stav B to pick her favourite snaps from all the T Clubs over the last year and show us the best drag kings and queens and beautiful trans to have graced the club's door.
"The T club begun its rich and wonderful life on Thursday 15 March 2012. And thereafter, every third Thursday, we would all gather up following a theme I had assigned to us all, for a lot of great music, dancing and drinking and mingling. Next Thursday, we'll be celebrating The T's One Year Anniversary, dedicating the theme to The Quiff. Exciting stuff that we have reached that far, creating a culture and a safe space for transgender, genderqueer and all in between people.
The photos below have been carefully selected, edited and re edited, and for me, they represent the whole ethos of The T club."
TOP PHOTO: 
One of my favourite nights with DRAG as the theme. A lot of moustachioned boys and girls were parading and involving themselves in queer fun. Rock n' roll.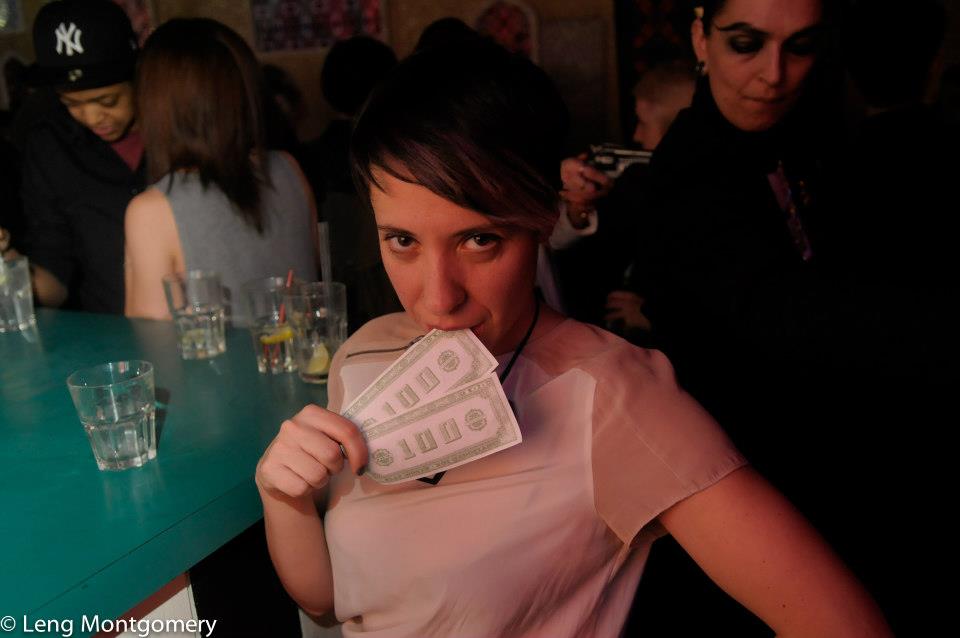 We had the most amazing time at BOND night, with scars, guns, sexy coolness and money, which we flashed unapologetically and threw on the floor.
T club is not only a disco, where we dance and get together. We celebrate birthdays in style and announce them on mics, too. Give me some fucking noise I always bellow from it and from a tannoy too.
The T club is all about pushing it further and that month, along with our usual shenanigans, we had a beautiful trans boy stripping on the bar for our pleasures. Naughty times.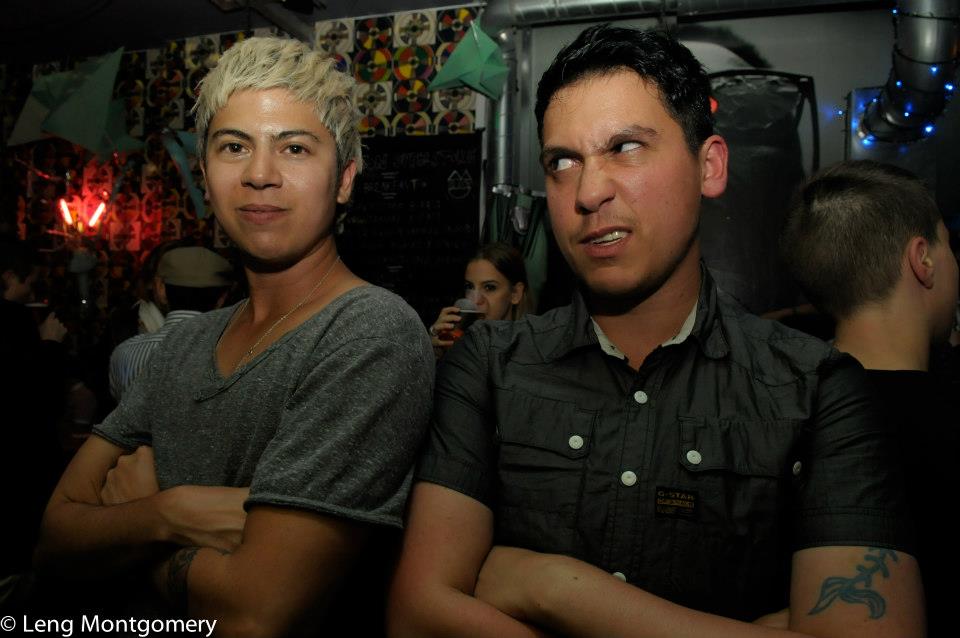 Leng, my good friend and the exclusive trans photographer at T club is posing with a friend in a moment of respite.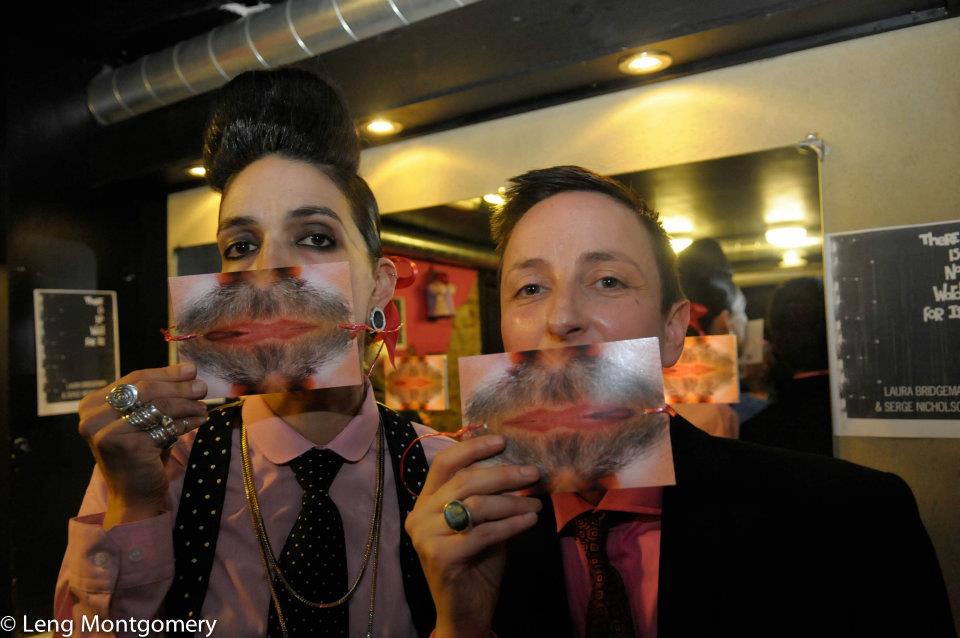 Fantastic to have Hotpencil Press reading extracts from their wonderful eponymous book, where else, but at the DSS unisex toilets. Class.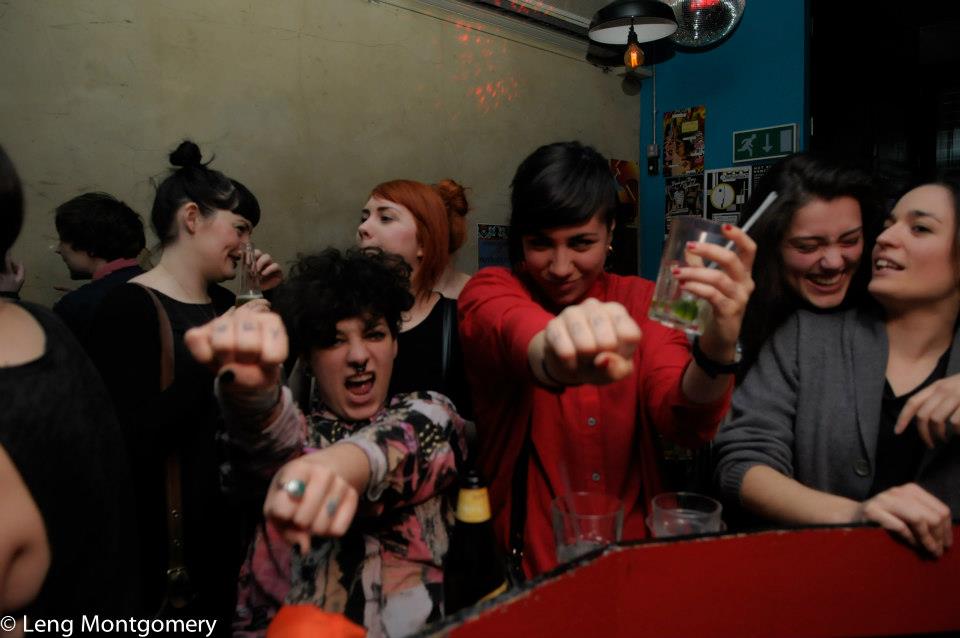 Enthusiastic punters and friends of DJ Holly Would cannot contain themselves in the ABSOLUTELY FABULOUS T club last month.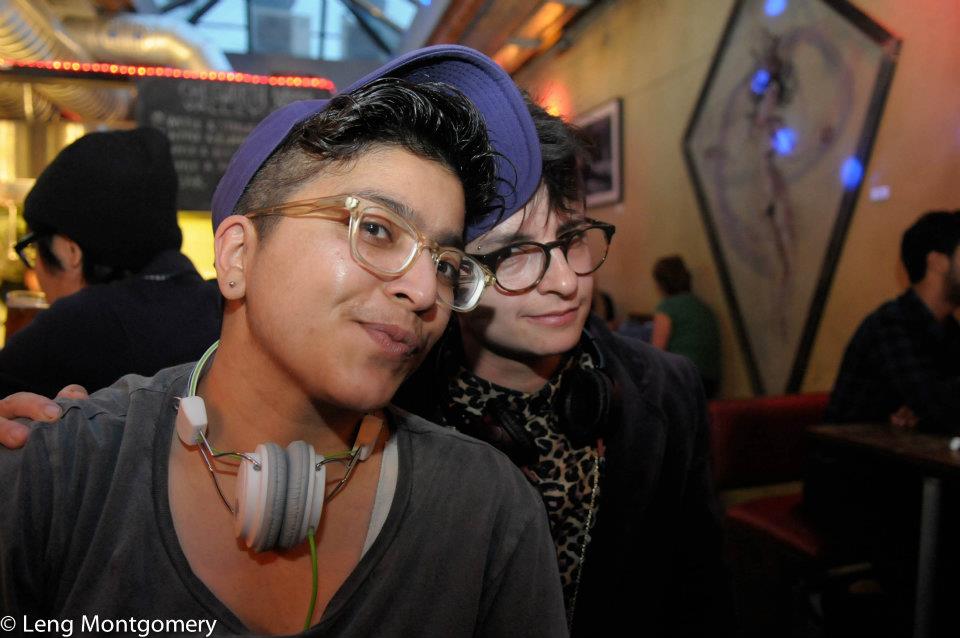 Trans resident DJs Chavistani and Ricky Almeida and good friends in real life are striking a pose for the photo archive. Priceless.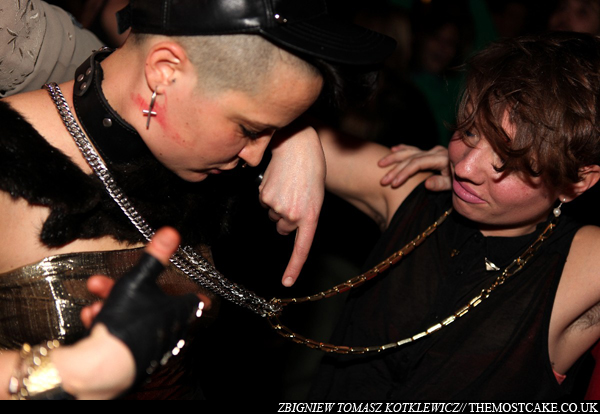 There were a lot of chain tangling and mask wearing at T' s Hollywood Porn, all in good humour and sexy fun.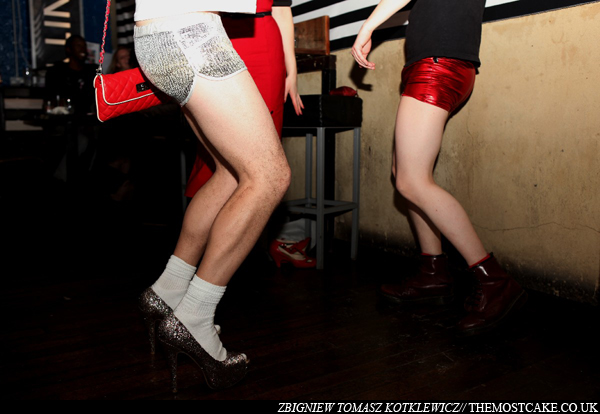 We like to mix and match at The T club and outfit genderfuck comes to the agenda more often than not.
Join Stav B for T Club Is One next Thursday 21st March at Dalston Superstore from 9pm - 2:30 am.
post-template-default single single-post postid-4182 single-format-standard tribe-no-js loading
T Club Turns 1