Tatu V
Tatu V
26-03-13
Our favourite night for hairy haus music and hot men turns two next weekend! That's right it's time for B(e)ast's 2nd Birthday, and residents Borja Peña and Tom Peters have pulled out all the stops for a birthday bang to end all bangs! Not only will special guests Stik + Chicken be hosting the whole shebang and looking utterly fabulous and crazy, but taking to the decks will be Club Motherfucker boss Becks who'll be playing a leftfield set to get us pumped at the start of the night, followed by alien oddity from Helsinki, the wondrous Tatu V. 
Known for her highly distinctive look, former London resident Tatu V will be playing an eclectic alien mix that matches her work-of-art look! We asked her to pick her top 10 looks explaining the thought behind them ahead of the party...
MAIN IMAGE: Photography by Alejandro Lorenzo
I did my usual alien housewife extra eyes look and the photographer Alejandro Lorenzo had this great idea: me doing the dishes with vinyl records. Extra significance comes from the Finnish language: "disc jockey" in Finnish slang is "tiski jukka". "Tiski" means "dishes" and the verb "tiskata" means "washing the dishes".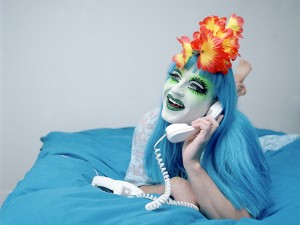 Photography by Kim Jakobsen To
This was taken a few years ago when I was still living in London. Me and Kim decided to call her Stacey, she is a fun nice girl who likes to gossip on the phone.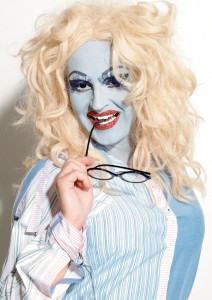 Photography by Marko Oikarinen
I had only half an hour to do the the makeup, but this turned out well. I was modelling for a Finnish fashion label called Patrik Loves Jenni. Icy executive realness.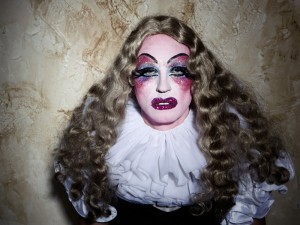 Photography by Mike Diver
This was done for a photo story called Cuban Brothel. I was this older prostitute whose looks are fading but still tries to keep it together with extra glitter.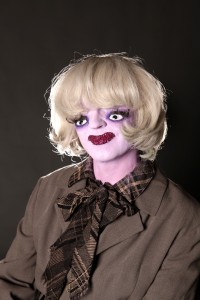 Photography by Tinttu Henttonen
I've done many photos with Finnish photographer Tinttu Henttonen. She is great and if I was straight her boyfriend would get some serious competition... I got the wig from a friend in Valencia and it was perfect for this low eyes look. I like this look because it looks like a conservative lady, but ah, so demented. Her name is Eye-Leen.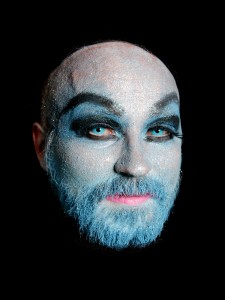 Photography by Tinttu Henttonen
One of my experiments with makeup and beard. There is some drama and maybe opera in this, don't you think?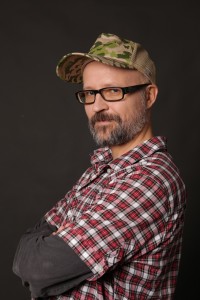 Photography by Tinttu Henttonen
My scariest look: bear drag. I also enjoy the fact that when I go out looking like this people who have only seen me in drag don't know who I am. Also it's good to experience reality through different looks. One day in a trendy club in London I was in drag and having fun with a pretty model girl, exchanging makeup tips and taking photos. Next week, same club, me looking like this, I ask if I can take her photo, she looks at me from head to toe and says no. So as a "club celebrity" you get treated differently than as a ordinary middle aged man. Sometimes I don't get into clubs where I would be hosting the VIP rooms in drag. Oh well.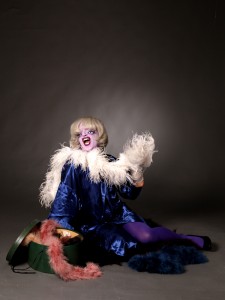 Photography by Tinttu Henttonen
Eye-Leen gets wild and poses as a pin-up girl.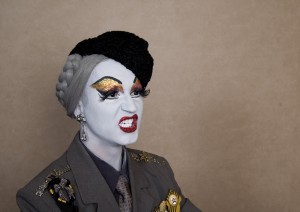 Photography by Tinttu Henttonen
Militant glam look. I did my makeup and Tinttu did the styling and the photo. I like this because there is something different and modern in it, but at the same time could be seen as beautiful from the traditional drag point of view.
Photography by Tatu V
On my 37th birthday (I'm now 44) I was bored at home so started to play with makeup and took snapshots of myself. Later I copied the right side, where the makeup was better, into the left side and voila: perfect alien bug nurse. Looks like could have been done in an expensive studio shoot. I did also a KCTV story from this session, it shows how the makeup was done step by step.
Join Tatu V for B(e)ast's 2nd Birthday on Saturday 6th April from 9pm - 3am at Dalston Superstore.
post-template-default single single-post postid-4310 single-format-standard tribe-no-js loading
Tatu V