Billie Ray Martin Speaks
Billie Ray Martin Speaks
12-02-14
This Saturday famed German singer Billie Ray Martin joins us for Body Talk! Known for her avant-garde style and her stint providing vocals for S'Express and as the lead singer of Electribe 101, Billie is a former London resident whose now based in Berlin. Ahead of the party we caught up with her to find out all about witnessing the birth of London house in the '90s, growing up in her native Hamburg, what music she's playing out these days and more...

Your hometown of Hamburg is well known for its influential music scene and culture. How much of this would you say played a part in your own upbringing and the development of your personal taste?
A large part. It used to be a very soulful town, before the same gentrification took over that's fucking up the rest of our towns. My family were music lovers so I grew up with radio music. That was a bigger influence than the town itself but the town and its atmosphere was definitely an influence. The biggest influence Hamburg has to this day and has always had is on my lyrics. I am from the red light district of St.Pauly so I grew up with transvestites, transsexuals, hookers and people in between all the genders you can imagine. My family looked like transvestites with their lashes and beehives and eyeliner... so to this day I write about characters that are kind of indefinable. 
You've also lived in London, New York and now Berlin, all during what could be considered their key times within dance music... where's next?
Stuck in Berlin for a few years yet I guess. Not really my kind of place but... I don't know where else to go without a big budget to live on. 
What are your overall memories of London's house music scene in the early '90s? Was it a golden time, or does it just come out that way in the retelling?
 It was definitely the golden time for me. Right place, right time. The excitement from seeing this music grow from 50 people at Heaven looking sceptical, to hundreds of people dancing in a matter of a few months, and being and becoming an integral part of this was a highlight of my life. We also felt like it was a world community as each week, you would get African house songs coming out and songs released from all kinds of countries, so we felt like we were all pulling the same string. There was a sense of community.
Electribe 101 only produced the one album and a fine album at that, why didn't you stay together and what are the chances of Electribe 101 ever getting back together? 
We were dropped by the record company and we are not getting back together. We recorded a second album but then we were dropped by Phonogram.
How did you come to sample Julian Jonah's Jealousy And Lies for Electribe 101's first single Talking With Myself?
It's no sample. We re-created it. I turned up to the studio with Julian's single and said: do that. So we copied the whole thing. Shameful really. Julian was so kind and said he loved it. He is one of the underrated people who should get recognition.
Of course the song I had written was just written by me and it fitted onto the Julian Jonah thing.
Which record are you most proud of and why?
The one I'm about to release, which is a cover of David Bowie's After All. Also my songs Dead Again and The Opiates album I did with Robert Solheim. And The Opiates remix album. 
What has life taught you thus far?
I am proud and grateful for every minute and proud and grateful for the person I am today. I have come further than I could have ever imagined and it is about to start getting good. My story is not the exception. So, life has taught me to better watch out because we are taken care of by the universe if we only care to see it. 
Don't complain. Get on with it. 
Considering your famously eclectic taste and diverse range of styles, this could be a difficult question... if you had a time machine, which dancefloor would you like to go back in time to, anywhere/anywhen?
Some '60s beat gathering.
When was the last time that you cried?
I cry buckets every day. It's part of me releasing the tears I should have cried all my life and never did. So I cry at every opportunity now. 
With current UK artists like Tom Demac included in amongst S'Express and artists local to you like Soulphiction all included in your most recent RA chart, how would you decribe your current style of DJing?
I tend to say it's old school influenced house with an indie feel. I like people who complain or tell it how it is on dance tracks vocally rather than the usual dance stuff. I play only few vocals but they tend to sort of have an indie feel.
Which artists of today are you currently turned on to?
Boonlorm, FKA Twigs, Nina Persson... so many to mention. 
Love or Money?
Money. 
Only kidding.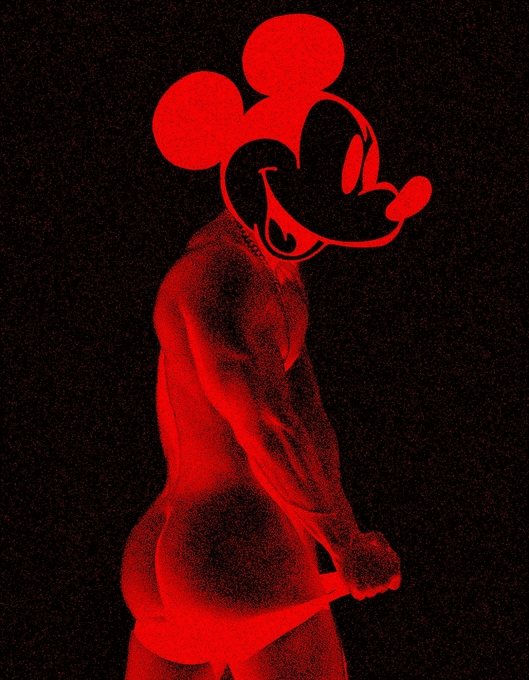 Join Billie Ray Martin this Saturday 15th February for Body Talk at Dalston Superstore from 9pm - 3am.
post-template-default single single-post postid-6488 single-format-standard tribe-no-js loading
Billie Ray Martin Speaks