Dmitry Strigun
Dmitry Strigun
03-08-12
Russian hotcake and DJ Dmitry Strigun plays Hectic here at Superstore next Friday. As he'll be joining Tom Stephan in the lazer pit for a journey through house and techno we thought it only right to give him a good grilling, which we are happy to report, entailed him filling our inbox full of photos and a podcast. It's time to get Hectic!
What is your current dancefloor weapon?
Sometimes all it needs to set the dance floor on fire is good soulful music full of emotion that comes straight from your heart, and that's how I enjoy playing.
Who are your current favourite DJs and producers?
At the moment there is not one DJ and producer that I favour more, but there are a few guys in scene that I really respect and admire like: Maceo Plex, Jamie Jones, James Pople and Dmitry Kurmyshev.
Your physique is amazing! How long do you spend working out a week?
I believe that one should balance the time spent on their brain and body and because God made me so smart, I have plenty of time to spend in the gym, usually four times a week... obviously I'm joking but it is a good way to start!
Can you tell us a bit about your podcast please?
My podcast is heavily influenced by the way I feel and the different things happening in my life at the moment. This latest podcast "Feelings" reflects the difficult time I went through when I split up with my ex partner and my need to pick up the pieces and turn my pain into a positive experience.
What's the filthiest thing you've ever got up to at a night you were playing at?
At one of my most recent gigs the promoter asked me to play half naked wearing a leather harness and I thought it was a good chance for me to make the most of the time I spend in the gym!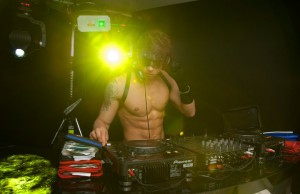 What do you prefer- being an underwear model or being a DJ?
DJing is my main focus in the life and I aspire to get my music out there as much as I can. The modelling part is something that I enjoy and helps me pay the extra bills, but music is my life.
What's the sexiest brand of underwear in your expert opinion?
My favourite brand is ES Collection, recently I took part in a photoshoot for their summer collection 2012 and I found that their underwear, apart from looking sexy, is also very comfortable… so you kill two birds with one stone.
What can we expect from your set at Hectic?
I love surprises in the life so expect the unexpected.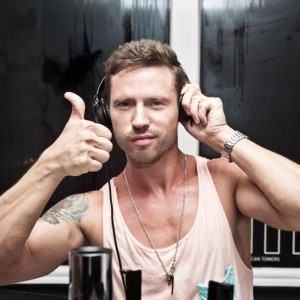 And finally, who is your fantasy DJ crush?
I usually just fantasise when I watch a porno! With DJs I try to focus on their music... but honestly there is one that exists and he is part of my family, DJ Dmitry Kurmyshev (from Moscow).
Dmitry Strigun plays Hectic next Friday 10th August from 9pm - 3am with Tom Stephan, Mark-Ashley Dupé, Kingsley and Nutty Nyce.
post-template-default single single-post postid-2258 single-format-standard tribe-no-js loading
Dmitry Strigun