Jennifer Cardini
Jennifer Cardini
13-08-14
Hailing from the south of France, Jennifer Cardini forged her reputation with residencies at Rex Club and famed lesbian club Le Pulp, ultimately going on to set up her successful Correspondant label to release both her own records and fresh new ones from around the world. Ahead of the party we caught up with her to talk about techno, love and Parisian lesbians...
What drew you to Paris in the late '90s?
Friendship did. I met a girl who was also a DJ called Sex Toy during a radio interview I did for the release of my first ever record. After the interview we started to talk and became good friends. We started a band called Pussy Killers, which was one of the first DJ combo bands. We wanted to do something a bit different. Being fans of David Bowie and Rocky Horror Picture Show, we wanted to bring this rock-glam-humour into techno, because at this moment everyone was so serious, wearing label tshirts and stuff like that. So we started this and we wore Mexican wrestler masks, arriving on stage with a big ghetto blaster that played recordings of my dog barking, and playing Nirvana, AC/DC or Iron Maiden in the middle of our DJ set. It was a mixture of everything we grew up with, that superhero attitude.
She was the one who introduced me to the people from Le Pulp. I played there and they asked me to become a resident. So I said yes and just moved. Also Sex Toy and I wanted to make music together so it made more sense to be in Paris… I'm from the south of France and it's not the most exciting region when you are young! It's very nice now that I am a bit older- to go to the beach and stuff- but when I was in my 20s I was bored to death there.
So I came to Paris, which was really amazing, it was super exciting, so many things to do and people to know. So friendship brought me [to Paris]. But actually, I was already playing Rex Club and when I told them I planned on moving they offered me a residency. It was difficult to say no. I came here already having the two residencies, and for me they were the two best clubs at the time in Paris.
DJ Sex Toy was quite an influence presence in Paris?
She was an icon. Now there are two movies about her as she passed away 10-12 years ago. She was the kind of person who had 10 ideas every second… which could be very tiring! But she had this amazing energy and very creative. She had the craziness that I was too shy to have at that time. So we were a good combo- I was the more serious techno-freak and she was more the crazy creative person. She was always able to find crazy clothes to wear and be avant-garde-everything. Anything she wore, everyone else at Le Pulp would start wearing as well. She was this model for a lot of lesbians.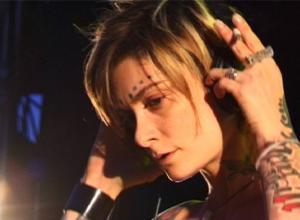 You were name-checked in RA's article "The Alternate History Of Sexuality In Clubbing" as one of the most prominent DJs to come out of the Parisian lesbian club scene- other than Sex Toy, who were YOUR favourite DJs from that time?
Well, Ivan [Smagghe] was for sure. He was resident at the Kill The DJ's parties. And Chloé of course.
Umm Le Pulp was really nice because it was small and dirty and crappy with the worst sound system ever! But we got everyone to play there, y'know. And it was also the time that everyone started touring outside of their own country and all the German DJs were really into the idea of coming to Paris to play and everybody was sleeping at our place, and we'd cook for them because we had absolutely no budget whatsoever. Which meant I got the chance to see a lot of amazing DJs play at Pulp. For example Michael Mayer, and we got to play back to back at this time. He is for sure one of my favourite DJs as he is a real storyteller. Just like Koze. He was another favourite DJ of mine at this time. I remember we booked him for Nouveau Casino and he started his set with Johnny Cash and it was just fantastic.
Even now, Koze, Michael Mayer, Ivan… and Andrew Weatherall are amongst my favourite DJs. Also I really love Ata from Robert Johnson. Because these DJs can take you everywhere.
Roman Flügel is another I like a lot as he is always on the verge of experimental and dance so it's always very interesting and with a lot of elegance. Roman is a very elegant DJ for me. Very smart in his choices and how he builds things up.
What made that time in Paris so special that people still want to talk about it today?
Probably the fact that a lot of DJs came out of that time, Ivan and Chloé and me, we all started there. And also the fact that it was a lesbian club! That was pretty unconventional because the nightlife was ruled by the techno clubs or by huge gay parties. At the time Le Pulp started there was no place for queer subculture. Gays had gone really mainstream in the big clubs where you had thousands of boys dancing to commercial house music. So what made it special is that it was the place of a "first time" for a lot of people.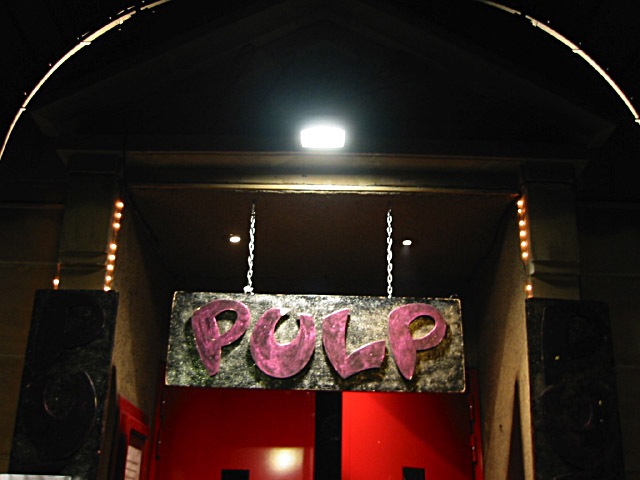 It was also a bit punk and a bit dirty. We just did whatever we wanted in there. There was no dress code. The entrance was free. And it was a lesbian club where boys were allowed if they behaved well. They would come with girls and everybody was really respectful. There were no social differences. You had hipsters. And you also had homeless people and from the suburbs.
Homeless people?
Yeah. I read an interview with Ivan and I remembered that sometimes when it was really cold we would let people from the street get in the club so they wouldn't freeze to death. It was really like this err…
Community?
Yeah! And that's something that has tended to disappear a little bit with the high fees that are charged for entrance. It leaves a lot of people outside y'know.
It was more mixed. Sometimes you had people from everywhere. We had Björk coming and people staring at her like she was an alien.
Do you think that women, queer or otherwise, in techno prefer to play at queer parties or venues?
I don't know. I mean for me, I really like to play at lesbian parties! I know that promoters like Barbi(e) Turrix for example, which is the main lesbian party at the moment, they really like to book female artists. But I think it's also very political. It's a response to the fact that a lot of the festivals don't book women sometimes. You can see lineups with no women at all! It's like 'ey!
But I don't know. I can't answer. I like to play good parties.
But you also play gay parties for guys as well as for girls, no?
I try to choose parties more according to the venue and the promoter. If I can see that the guy or the girl  making the party really loves music and is passionate, and you feel that by looking at the poster, you can see easily what the target is. If the target is "okay I am gonna make a lot of money" or the target is "okay I am gonna make money because obviously you are working for it, but on the human point I want the party to be great with a nice atmosphere". You can feel this.

Jennifer Cardini - "Venom" (Official Video) by CorrespondantRecords
Your label Correspondant has been going from strength to strength- what should we be looking out for on it?
Actually right now I have a little fetish with the Mexican scene haha! We are gonna release records from a guy called Max Jones in September.
And you have Zombies in Miami too…
Yeah. The Mexican scene is extremely rich, very good producers who have one foot in more like rock music and one foot in raw dance music… and there is also a kind of humour to the music. It's very heavy. And very sexy. I really like that.
But people that don't know the label should listen to the compilations. They're good snapshots of what we like to do. The diversity and range we like to go through. From techno to down-tempo stuff.
One of the best tracks from the last compilation is The Aspodells [Andrew Weatherall and Timothy J Fairplay]. It's so beautiful. I would recommend that and also the fantastic André Bratten called Trommer og Bass. I still play it and have been for one year now. It's a huge track. It's gonna be on Erol Alkan's Fabric CD.
Your own latest EP with Shaw references Paris Is Burning with tracks In The Ballroom and Pepper LaBeija- why do you think the documentary is still such a rich source material after all these years?
Because it's still very modern, very relevant, it's still very hard for a lot of gay kids to live their sexuality with freedom. For example, in the movie you see that kids were thrown out from their house, and rejected by their family. I think it is even Pepper LaBeija who says that when his mom found out he was wearing women's clothing, she burned all of them.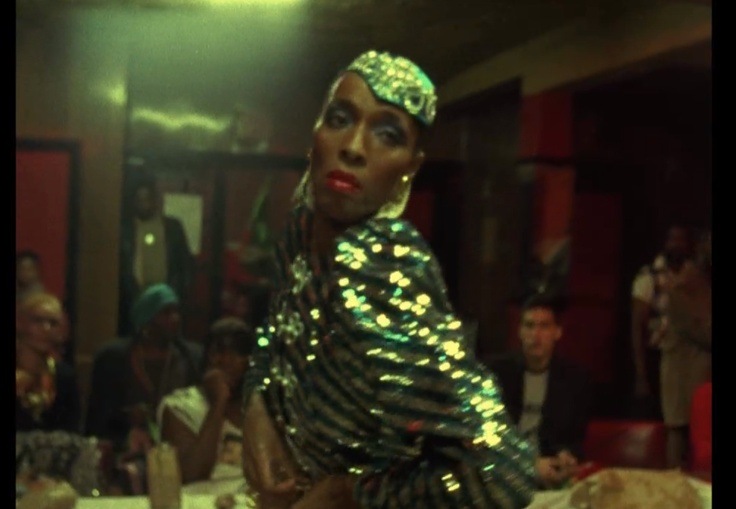 We live in big cities and we don't always realise all this, because we are in a social environment that makes us think that it's easy to be gay, but I don't think it is. I don't believe that it's like that for a kid that lives in a little city- he still gets the finger pointed at him. Even if we make progress it's still not so easy to grow up knowing you are gay and to be happy with it.
I saw the film for the first time two years ago, just before going into the studio with David [Shaw]. I'd heard about the movie, but I'd never watched it, and my girlfriend showed it to me and I was really moved by those kids.
The film is also really relevant of the difficulties of going from one social class to another. In the movie some of the kids are dressing up like upper-middle-class or trailer or one is even dressing like an airline pilot. So you really have this feeling that by dressing up and by going to those ballrooms they are trying to climb a social ladder that in reality would be much harder for them to climb. With their background from living on the streets, it's much harder for them to break the social differences. This moved me because I think it's still the case. It's still very hard to go from one social level to another.
What keeps you in Cologne?
This one is easy! Love does. I've lived here with my girlfriend for the last three years. I wanted to change my life a little bit. I've got 20 years of nightlife behind me and I just wanted to start the label and start to make music again. I've had this project with David [Shaw] and I'm travelling so much I just wanted to find a place that was a little bit more stress-free and laid back than Paris. Paris can be really tough! It's still my favourite city and I'm totally in love with it. It's so beautiful and every time I go there I'm like "wow". But I wouldn't like to live there anymore. I do miss my friends though.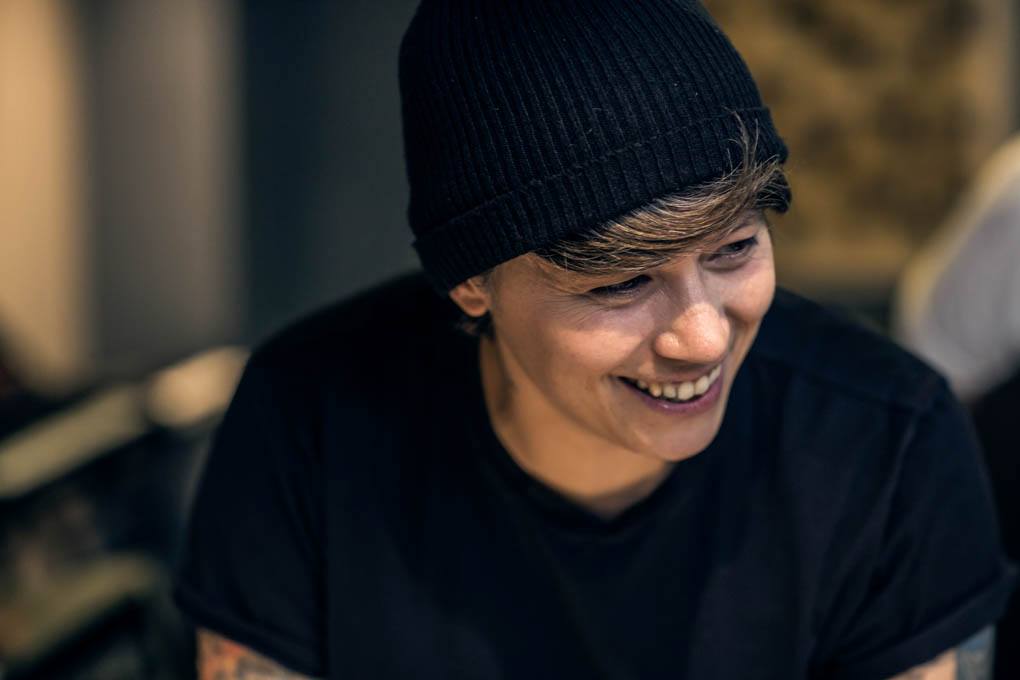 The quality of life here [in Cologne], and the quietness in the week are really part of my stability right now and that's something I don't want to break.
What are your friends in Paris doing? What exciting projects, nights, things you wish you were part of?
I'm still friends with all the people from Le Pulp. That's nearly 20 years of friendship.
And I do miss the queer scene in Paris! The queer scene in Cologne is very underground haha, I haven't really found it yet! But in Paris it's really good right now. Without pretention, I can really feel how much my generation gave more freedom to the new lesbian generation. Because we broke free from something.
We were like "'ey! We are here!" Before Le Pulp, I have the feeling the lesbian scene was very underground in Paris. Like, it was always very confidential.
I can feel it now with big parties like Barbi(e) Turrix where you have like 1000 girls dancing to really underground techno music and that is just amazing. And that is because of Pulp. And this is still something unique. Everywhere I go there is rarely 1000 women dancing.
To good music?
I am not gonna say "this is good music" or "this is bad music". But, they are dancing. To music that we play. And that's quite crazy for the lesbian scene! And that is really because of Pulp. And of us fighting to not become mainstream and keep our craziness a little bit.
And what do you plan to treat our basement for lesbians and their gay boyfriends to?
Ahhh, I don't know! I'm still thinking about it! But I like to play all kinds of stuff so I'll chose records, and then I'm there, and we see how it goes. It's like a deal y'know, the energy I get from them and the energy I get back. It's like going on a trip. All I can do is bring good music and then we see what we do about it. 
Join Jennifer Cardini this Friday 11th December from 9pm - 3am for Lazertitz at Dalston Superstore.
post-template-default single single-post postid-7450 single-format-standard tribe-no-js loading
Jennifer Cardini