Marie Malarie
Marie Malarie
20-09-18
We caught up with promoter Marie Malarie to chat about growing up in Eastern Europe, her experience of the London LGBTQIA+ nightlife scene and to get the lowdown on their special guests!
Hey Marie! We are so excited for the debut of Outré Voyage at Dalston Superstore! Can you tell us a bit about yourself for those who might not know you?
Hiyaaa! Thank you so much for having me!
I find it really hard to talk about myself but I will try my best. I'm a smalltown girl from 
Eastern Europe who was always passionate about music. Shout out here to my older brother who was listening to it non-stop and passed me that beautiful thing. After finishing high school I left my home city and moved to Warsaw where I went to uni but it was more a constant party than actual studying. There I made my first steps with the whole DJ thing, learning how to mix and slowly started to play out in local clubs. Bored with my life I decided to follow my brother and move to London to discover more.
I love diversity of this city and opportunities that it gives. People who I've met here opened my mind and eyes so widely. I've experienced so many things which inspired me to find out more about music, communities around it, club and queer life. It's very beautiful how people support and motivate each other which doesn't really happen where I come from. 
I feel very happy and grateful to be given the chance to have a night at Superstore. All I ever wanted was to make my own thing which is a mixture of music, visual arts and overall happiness and love. My aim is to bring some underrated/unknown DJ talents along with locals/internationals and well known residents with majority of female representatives of dance music scene. Each edition is different in terms of the line-up and visual side.
You are the long-term resident at Homodrop and have played a whole lot at Dalston Superstore – what do you love about playing at the venue?
I love this spot with all my heart. I was so happy when I found it for the first time. First of all the vibe of it. It's a colourful, warm, wellcoming and safe place with lovely and kind staff: bar, kitchen and security. Second - I think it's a great example how a queer venue should be like. Diverse programming for all week including club nights, drag shows, day entertainment and food plus some local social and foundation initiatives. The music selection is very different and I like the fact that it can be also cheesy sometimes to keep the balance. That all makes it a place for everyone, no matter who you are. It's the most important LGBTQIA+ spot on London's map.
I always wanted to run my own night but it's very hard to start one, especially in such a big city like London. I had this luck to meet that lovely person who inspired me a lot - my friend Florian who runs Homodrop night at Dalston Superstore. He always goes with the flow and every his move is very intuitive which results in what we can see. I'm a person that constantly overthinks things and always wants to be perfect which causes only procrastination and depression in my case. I realised that you don't have to be so serious about everything you do and try to be perfect because we will never be, no matter how we try. And that imperfection and randomness sometimes rises new ideas that you didn't even expect to happen. That's why we need positive and creative people around us. It's like taking a deep breath. 
Replying to the question: I was inspired by some lovely people I met, by my dreams and love for music.
If you had to choose one track to some up the party, what would it be?
Can you tell us a little bit about some of your special guests?
Every guest is special! On following Friday we will have 3 girls headlining: sick duo  called 239EF which consists of Kristina and Chloé - two music geeks with insane selection and Jay from well-known female djs collective SIREN throwing queer parties promoting women and non-binary artists. Apart from that we will have Heidy P from Montreal/Lisbon, crazy b2b with Rachael and Eliza Rose plus our favourite residents CHERIII, Chaka Khan't and Michelle Manetti with a little live surpsire. And me somewhere in a dark corner... I love the fact there are so many of us.
We really love your artwork! Who is the amazing designer behind it?
It's a non-human person called TROUBLE WANTED. It's me. There are two of Us.
If you could change one thing about the electronic music scene, what would it be?
If we're talking about London what I miss the most is having an opportunity to rave during the day somewhere outside, surrounded by nature. There is nothing more beautiful than going for a little Sunday daytime party with your rave family to smoothly finish the weekend. I know that there are some of them happening from time to time but there is not much choice.
If you had a time machine and could go dancing anywhere/anywhen, where would you go?
I would go to regions of Southern Africa to explore music of The San People. Otherwise I would love to rave somewhere in US in the 80's or early 90's at one of the acid house/techno underground warehouse parties.
Favourite track of the year so far?
Don't have one!
Who are some of the artists on your radar for future guests at Outré Voyage?
That's a surprise! Expect some gooood tuuuuunes.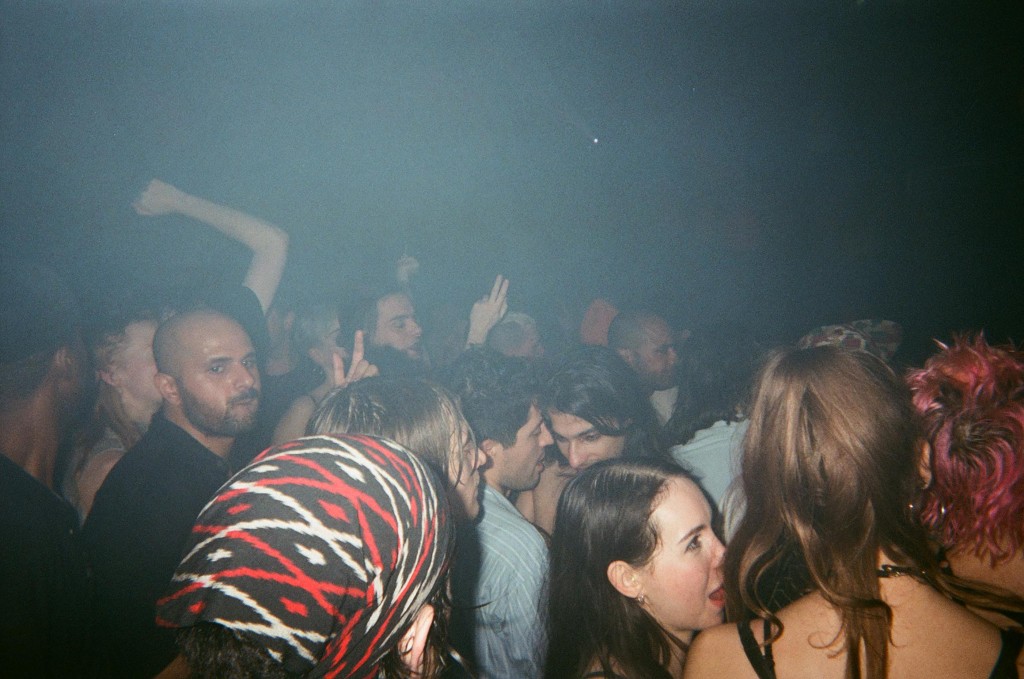 ---
Catch Marie at
Outré Voyage
Friday 21st September 9:00PM-3:00AM at Dalston Superstore!
post-template-default single single-post postid-16762 single-format-standard tribe-no-js loading
Marie Malarie