Munroe Bergdorf's Tramp 101
Munroe Bergdorf's Tramp 101
09-01-13
Forget the old definition of a Tramp… we're reclaiming the word. For us, being a Tramp is a commitment, it's a lifestyle.  It means turning up to the club looking flawless and then leaving with your weave shook out and makeup half down your face…
Tramps are the Honeybadgers of 2013… Have fun - don't give a shit.  
Ahead of this Saturday's party, Dalston Superstore asked me to share some of my favourite Tramps of the moment. So let's do this!!!!
Brooke Candy
I'm currently LIVING for Ms. Candy. Gurlfriend just does not give a fuck. From the neon pink Banji braids, to the '90s throwback Buffalo platforms and 2" press on nails, sista is just a flawless hot mess. If you're yet to venture into Candy-ville, check out her tracks Das Me and Everybody Does; girl's got the looks, the moves and the tongue of a certified TRAMP.
Brooke Candy - Das Me 
Brooke Candy - Everybody Does
Girls
Cast your mind back to the late '90s/early '00s reign of Sex and the City, remember how shocked and obsessed you were when you first saw it. Well, get ready to relive that feeling again, except with a new bunch of TRAMPS. Girls is pretty much the uglier, cooler, more brutally realistic sister of Sex and the City. It follows four girls in their early twenties trying to make their way in NYC. The humour is dry, the sex is hilariously awkward and the writing is top notch. Season Two starts late January 2013.
Willam's BeatDown
Now, I've never really been one for YouTube makeup tutorials, I just generally find them quite annoying. So you can imagine my delight upon discovering the new YouTube show BEATDOWN from none other than our favourite TRAMP from Season Four of Rupaul's Drag Race, WILLAM BELLI.  Bascially, each episode, Willam critiques the top makeup tutorials on the internet, highlighting EVERYTHING wrong with them AND their makeup technique. Basically, he rips them to shreds. A MUST for all Drag Race fans or people who just like a good bit of SHADE in your tea break…
Mike Diamond & Matinga - Homewerq
Sticking with the subject of YouTube channels… Kris Di Angelis and I are OB.SE.SS.ED with the YouTube channel, 'Homewerq' presented by NYC TRAMPS, Mike Diamond and Ms. Matinga. Never have you heard two queens talk so candidly and so hilariously about absolutely everything and anything. It's a must watch.
WTF Animals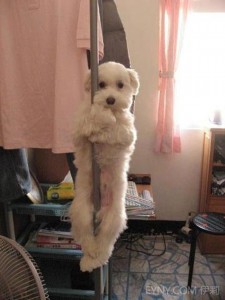 Progressing from the HIGHlarious trend of grumpy cat memes in 2012, 2013 is all about animals being caught on camera being ABSOLUTE TRAMPS.  From levitating alpacas, to monkeys sitting like humans, to horses wearing jeans; it's all about animals that make you say WTF.  Massive LOLz ensue…
Join Munroe Bergdorf this Saturday 12th January for Hot Tramp at Dalston Superstore from 9pm - 3am.
Photo credit: Lefteris Primos 
post-template-default single single-post postid-3482 single-format-standard tribe-no-js loading
Munroe Bergdorf's Tramp 101