Shake Yer Dix
Shake Yer Dix
12-06-14
By Michael Kelly and Johnny Kalifornia
Shake Yer Dix was born mostly from Michael Kelly primal urge to dance to electronica, specifically the likes of The Knife and Digitalism, somewhere other than his own bedroom...
The night started life on the coldest day of 2011 and minced around a few Dalston basements before upgrading itself to The Star of Bethnal Green, where superstars such as Charli XCX and Ronika guested. With a laid-back vibe and loyal crowd of electroclash junkies, it's now in its fourth year and is reloading its weaponry with the move to Dalston Superstore with a heap of killer new trax from the likes of Cut Copy, Simian Mobile Disco and Hercules & Love Affair.
Totally gay for synth.
Michael's Shake Yer Dix Top 5!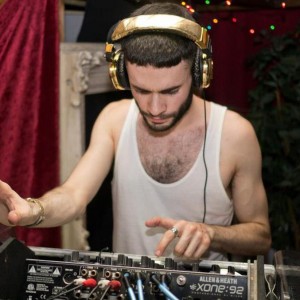 Cut Copy - Meet Me In A House Of Love
I didn't think Cut Copy could ever make something better than Lights and Music... I thought wrong.
Vitalic - Poison Lips
If Louis Vuitton made pounding, pounding French electronic music, it would probably sound like this. Genius. 
Beth Ditto - I Wrote The Book
Never fails to spark a dancefloor meltdown at Dix. Especially the extended Mark Picchiotti version… twice as much meltdown. Sticky.
Hercules & Love Affair - I Try To Talk To You

If you've seen the hot, beardy dancers prancing about in the video, you'll understand. Awesome track.
Fischerspooner - Emerge
Yesterday, today, and tomorrow. Amen.
Johnny Kalifornia's Shake Yer Dix Top 5!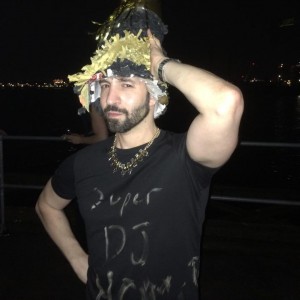 The Swiss - In The City
Featuring 'party all night, sleep all day' lyrics, with vocals by Lavina De Santoli, this strange hybrid of The Juan Maclean vs. 2 Unlimited actually werks! An irresistible call to the dancefloor.
The Cure - Just Like Heaven (Penelopes Remix)
I always approach a remix with caution but, thankfully, this update of The Cure classic is a triumph. The Penelopes drown the guitars and up the synths, creating a refreshingly kaleidoscopic take on this indie-pop gem! [click on the Soundcloud icon to download for free!]
Robyn & Röyksopp - Do It Again 
The return of Sweden and Norway's 'heads of state' is a thrilling journey through 'the build-the break-the build' which can be applied to anything from dance anthems to nights out to falling in love. 
Natalia Kills & Peaches - Trouble (Cherry Cherry Boom Boom Remix)
Any track that rhymes 'Trouble' with 'Barney Rubble' is a winner in my book.
Ronika – Shell Shocked
Absolute '80s throwback. Take the sound of early Madonna, combine with lyrics from the Robyn school of love & heartbreak, and you get Ronika. Also loving the new album Selectadisc, which has just been released. 
Join Michael and Johnny this Friday 13th June at Dalston Superstore for Shake Yer Dix from 9pm - 3am.
post-template-default single single-post postid-7147 single-format-standard tribe-no-js loading
Shake Yer Dix