Sindri
Sindri
17-05-18
Next Friday sees the Clash Bash queens return their forth mismatched instalment, SEXY SHAPES! Headlining this asymmetrical experiencé, is LA based DJ & nightlife extraordinaire, Sindri! Having been at the forefront of LGBTQ+ nightlife for 15 years and playing at iconic parties across the pond such as Dickslap (Seattle), Honcho (Pittsburgh) & Blow Pony (Portland), there's no doubt that Sindri is going to unleash some algebraic absurdity in our lazerhole! We caught up with them to chat about their involvement in Taylor Mac's 'A 24 Decade History of Popular Music', meeting Róisín Murphy and what techni-coloured garms we can expect from them at their Superstore debut!
Hey Sindri! We're stoked to have you joining us soon for Clash Bash! Can you tell us a bit about yourself?
I'm pretty much all things nightlife. DJ, party promoter, performance artist, avid dancer on a Friday night, sweating it out! Been twirling in different facets of club land for about 15 years now. I have a couple residencies and parties I throw in LA, and I dabble in making short films and party promo videos. My newest venture is learning to work with neon and making some fierce art pieces out of that, which I'm really excited about!
You have been involved in Taylor Mac's "A 24 Decade History of Popular Music"! That's incredible! Can you tell us a bit about your involvement? 
Yeah, the whole Taylor Mac experience was amazing and truly inspiring. The show is a very particular retelling of history through an exploration of popular music from 1776 to present day. Though told through a very glittery and eccentric lens and done in a 24 hour format. It's the kind of show that takes audience participation to the nth degree! With surprises around every corner and some of the most over the top costumes I've ever seen. I was a "dandy minion" and was in charge of doing anything from handing the audience ping pong balls that they'd later throw at Taylor Mac, to helping hold up a giant 20 foot long inflatable penis around the house, to finding an audience member to make out with during Purple Rain! Taylor was an absolute sweetheart to work with and so genuine, I felt so honoured to be one of the 24 people chosen.
You have played at some of our favourite queer parties across the pond, from Honcho Pittsburgh to Dickslap Seattle and Blow Pony in Portland. What are some of your favourite dancefloors to play at?
I always have the most magical time playing and performing in Provincetown, Massachusetts for Bear Week. It's a very storybook little New England harbour town that gets taken over by the gays every summer and attracts some of the most amazing queers from all over the world. I dj at Fagbash which has been a staple party there for the past 10 years. It's also become a tradition that I perform at the massive Horse Meat Disco party that happens during Bear Week! 
What has been your career highlight thus far?
Hands down meeting my music and style icon, Róisín Murphy! I've been a big fan of hers since her Moloko days. She rarely comes to the US, and many silly Americans don't know who she is. I've kinda been a major advocate of hers from my SF days, spreading her gospel by throwing many drag tribute nights in her honour, playing her catalogue at the clubs, or making my own fan music videos, one of them going viral to her then unreleased song Simulation. Kinda doing all these things to get her attention oversees, and during a time when Youtube and Instagram were barely coming into existence. It's to the point now where everyone I know thinks of me when they see or hear anything of hers, and that suits me just fine! I got to throw her an after party for the end of her American tour in 2016. She hadn't been to the states in 8 years. I got to meet her backstage at the show and then party with her afterwards. It was surreal, and she was everything I hoped she'd be. We got to hang again the next year she was in LA, and we keep in touch online and love to share music with each other. We might even share a pint at a pub while I'm in London!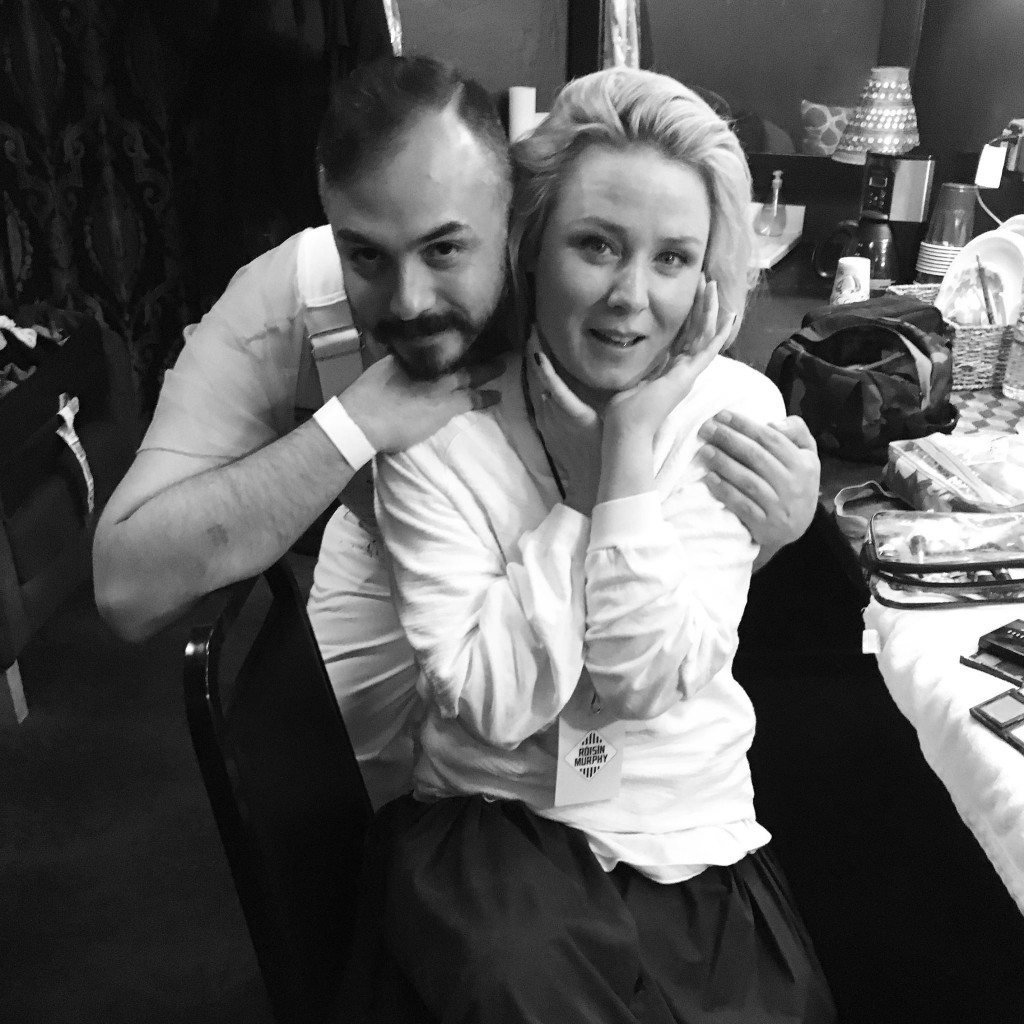 You made the move from San Francisco to LA about five years ago. How has that move impacted on you musically and creatively?
Yeah around 2013, after living in SF for 11years, I decided I needed to "grow up" a bit and start fresh in a place where I wasn't as known. To kinda test myself and see if I can make it in a bigger pond. San Francisco was the perfect incubator for a queer creative mind, but it was time to really spread my wings. I wasn't even sure I'd find a like minded community of freaks and music lovers down south. But I did, and it's been such a rewarding journey. There's just so much to tap into in LA that the possibilities are endless. It can seem daunting how big it is, but I like that challenge. Even after you've stuffed your face with one nook of the city, there's still so much more to discover. It keeps you on your toes. It's kinda like you can choose your own destiny. But of course it's still up to you to work at it. It just inspires you to keep doing more!
You're playing one of our most colourfulparties, Clash Bash. Will you be packing a special outfit for the occasion? 
I'm really excited to come play Clash Bash! Especially with ShayShay being a California native like myself! Although this particular trip to London I'm not bringing my alter ego Ambrosia Salad, her costumes usually require a whole other check-in suitcase. I will be flashing some serious colour wheel and haute boy drag! 
What does your queer utopia look like?
It would probably look like every set from Dario Argento's cult horror classic Suspiria! Haha except without all the murders!
If you had a time machine and you could go dancing anywhere/when, where would you go?
A Bacchanal in Ancient Rome would be fun! But all the of the music I like wouldn't have been invented yet. So maybe I'd enjoy transporting myself to Italy in the late 70's early 80's during the birth of Italo Disco. And hopping across the Atlantic to New York City for a bit of leather bar cruising in the West Village.
You're taking us on a date in LA. Where are we going to eat/ drink/ dance?
Okay wow let's see. Mimosa brunch and pool moment on the roof of The Standard Downtown. Packing a dinner and having a picnic at the Hollywood Forever Cemetery. Starting the night at Bar Mattachine for my weekly residency Salad Saturdays (shameless plug), then heading to my favourite underground, Spotlight, till the wee hours. If anyone's sober enough to drive after, maybe make our way to Malibu to catch the sunrise.
In five words or less, what are you planning to unleash on the Superstore basement?
All-u-can eat funky beat.
---
Catch Sindri at Clash Bash no.4 ~ Sexy Shapes Friday 25th May from 9pm-4am!
post-template-default single single-post postid-14919 single-format-standard tribe-no-js tec-no-tickets-on-recurring tribe-theme-dalston-superstore loading
Sindri