Spotlight on: Kuntessa
Spotlight on: Kuntessa
29-09-23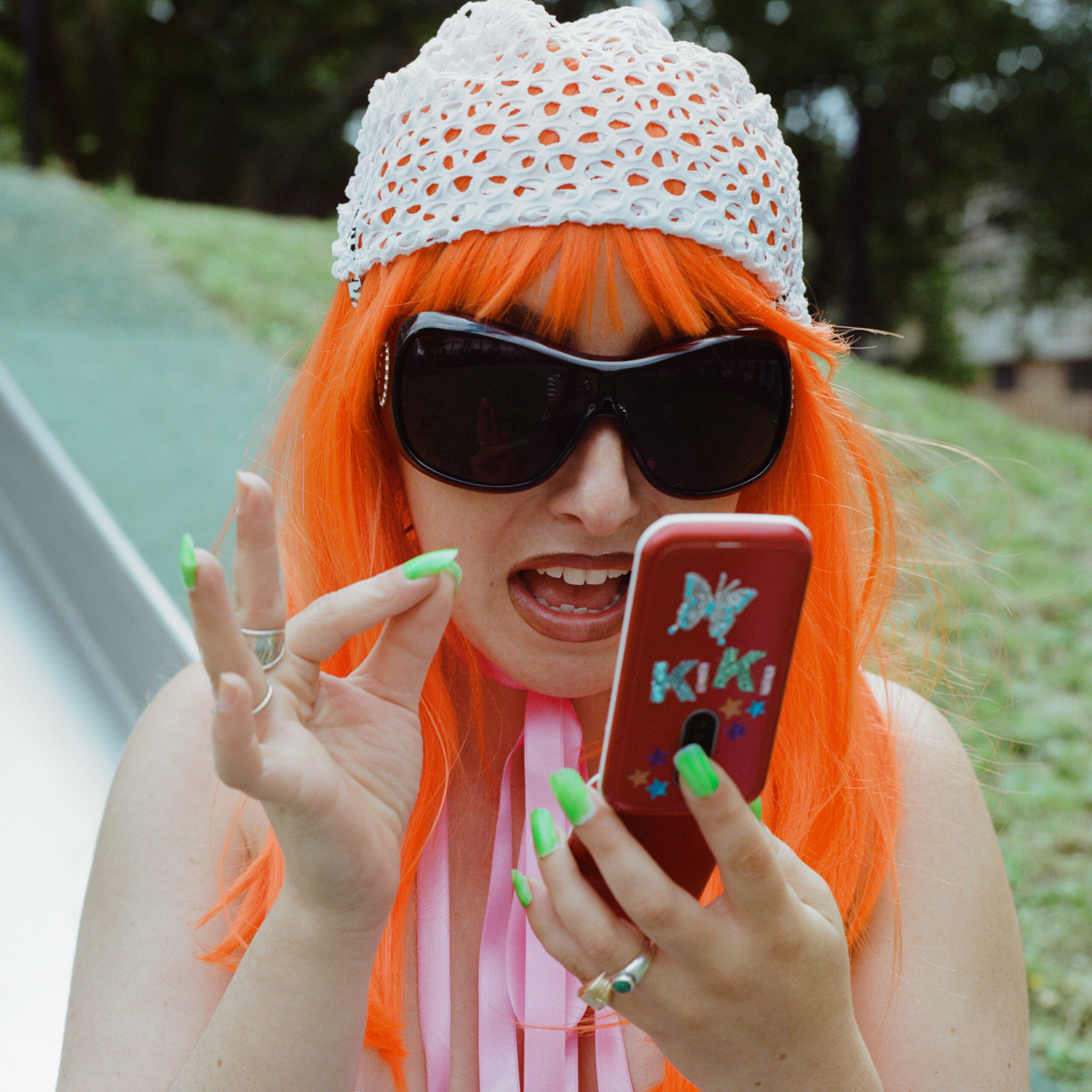 Long running tongue-in-cheek queer bash Club Tantrum is back at the mothership this October, with a special live performance from long-term lover Kuntessa! The Florence-born, London-based artist is a Superstore mainstay, performing cheeky live sets as well as shaking her thing on the bar as a gogo dancer. Her latest single KIKI has set tongues wagging for her much-awaited EP, due out later this year. Club Tantrum CEOs Jon Arnold of Super Drama and Milk Shandy caught up with Kuntessa to chat artist crushes, fave tracks, and beating the London blues with a good old fashioned house party!

Hello Kuntessa!!!! Our fav East London popstar! We've been friends and fans of your work for a long time now, and have loved your steady rise and 100% fabby solo tracks that you havereleased so far. First things first, tell us about your hot new track 'KIKI'.
Thank you so much! <3 Damnnnn time flies when you are having fun!! I've been in London for seven years now. The love/hate relationship with the city is still alive for me… I guess I wrote KIKI to help cope with the greyness of it all, to turn shit around the London way which is having a house party!! Stopping at the off license on the way to get the essentials for the girlies is also a must.
We've loved having you at Tantrum many times and you also have performed at Superstore for other parties, can you tell us about your first ever time at the Mothership (performing or partying hehe)?
OMG my memory is so bad, I can't remember my first time, probably cuz I must have been to Superstore hundreds of times!
I will never forget the first time I gogo danced on the bar for Club Tantrum, I was so excited for it and I was wearing my tiger print thong with matching tassels…it was 2018 and I felt like the baddest bish in the building, I was so euphoric that I managed to dance for hours on top of the bar in crazy ass heels, something that post pandemic me could never repeat!!!
But I know for a fact that starting to gogo dance gave me the confidence to start my solo project as well and make music on my own.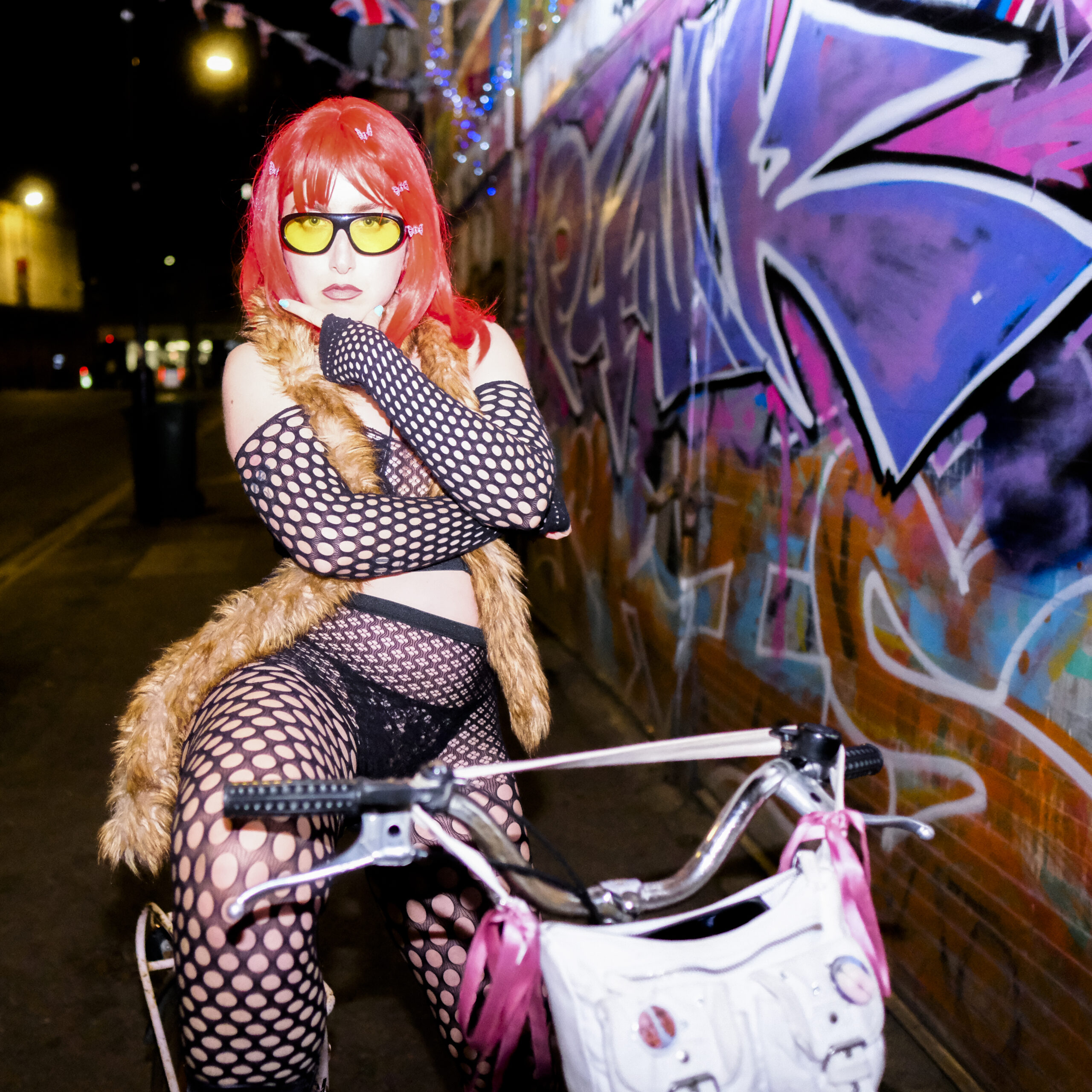 East London is home but we know you're from Florence in Italy, tell us about the queer scene there, is there a Florence version of Superstore?
The queer scene is active and vibrant in Florence, with a few nights taking over events like Pink Soundsysters, The Shade and a few more, I guess they could be classified as club nights in a way, always in a different location.The venues have struggled to remain open after covid, there are only a few left and they are mainly queer bars and hangout spots, but nothing like Dalston Superstore. Still a lot of fun though!
Who are your favourite London artists right now? Who's gonna be our next hot crush?
There are a lot of music projects that excite me! Baby X Daddy, Sister Punch, Nicky, Nuha Ruby Ra, C.A.R., Josh Caffe, Crimson Helles, Super Drama, there are too many to count!! My next rush would be Aprigoat, who performs as a dog in Sister Punch and is giving me life at the moment.
All the singles so far have been sooooo much fun, but we need to know what's next for Kuntessa? Is there an album on the way?
I'm actually releasing an EP at the end of November but I'm not gonna announce anything yet…I'm gonna go on tour with Girl Ray right after that in Manchester, Leeds, Glasgow and Nottingham which makes me so excited!!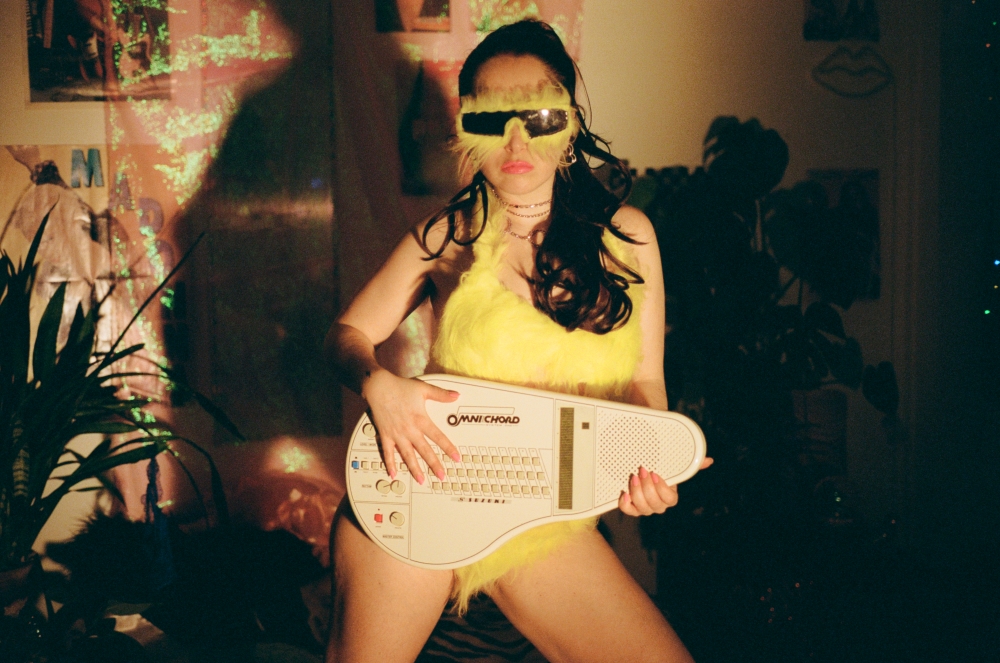 If you had a time machine and could go dancing anywhere/when, where would you go?
I would go to Piper in Rome in the Sixties, where all the rockstars and cinema people used to hang, or probably a Love Parade in the nineties!
Top three London parties……
1. Popola – for the ass shakin
2. 2cPerrea – for the energy and looks
3. Club Tantrum – for the vibes and the camp!!!!
What's the one song right now you're obsessed with putting in your DJ sets?
I'm obsessed with a Gasolina x Tatu all the thing she said remix by Chico Sonido!!!!

Who are some of the artists who have most inspired Kuntessa's sound?
I'm inspired by so many different kinds of artists across genres. A main influence for me is the duo Stereo Total, they are super DIY and punk and have a playfulness that I always loved. I'm inspired by Isabella Lovestory, who makes all of her outfits and music videos by herself, and has a unique style in the neo perreo scene. I'm also definitely inspired by many artist that are not married to any genre but have such a strong vibe to them, like Rosalia, Caroline Polacheck, Amaarae and many more.
Kuntessa's top three Reggaeton bangers?
1. Munekita – Kali Uchis

2. Yasuri Yamileth

3. Misionsuicida – Bb trickz

In three words, tell us what to expect from your performance at Club Tantrum…..
ASS, SASS and CHAOS!!!!
+++
Catch Kuntessa performing LIVE on Saturday 7 October at Club Tantrum from 9pm-3am at Dalston Superstore!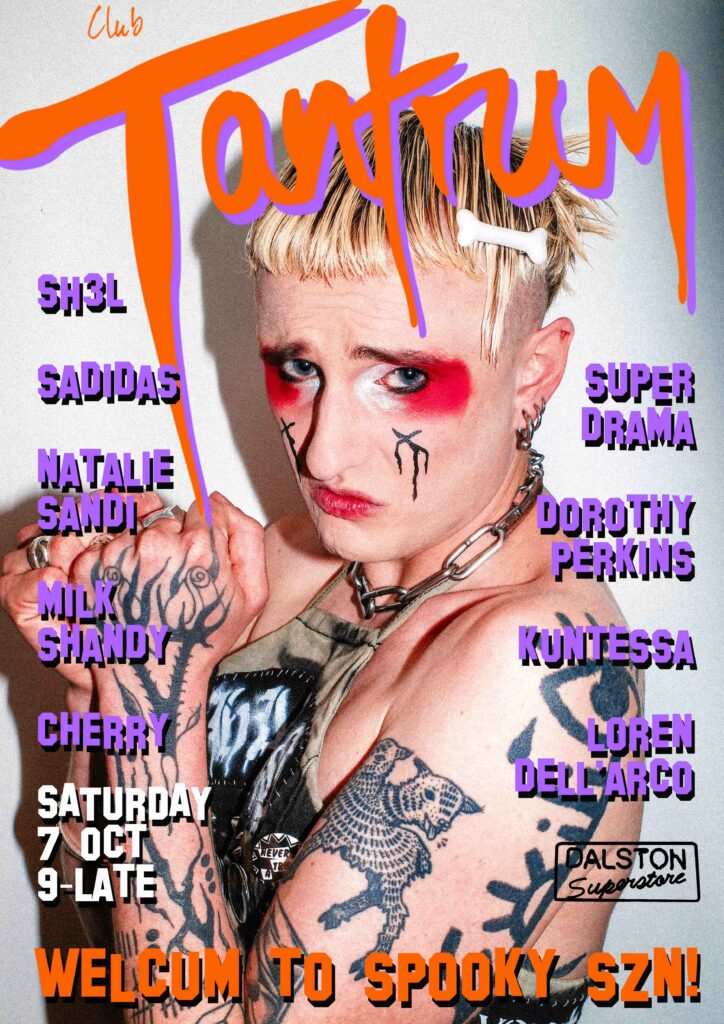 post-template-default single single-post postid-31656 single-format-standard tribe-no-js loading
Spotlight on: Kuntessa