Spotlight on: Zeynep
Spotlight on: Zeynep
18-07-23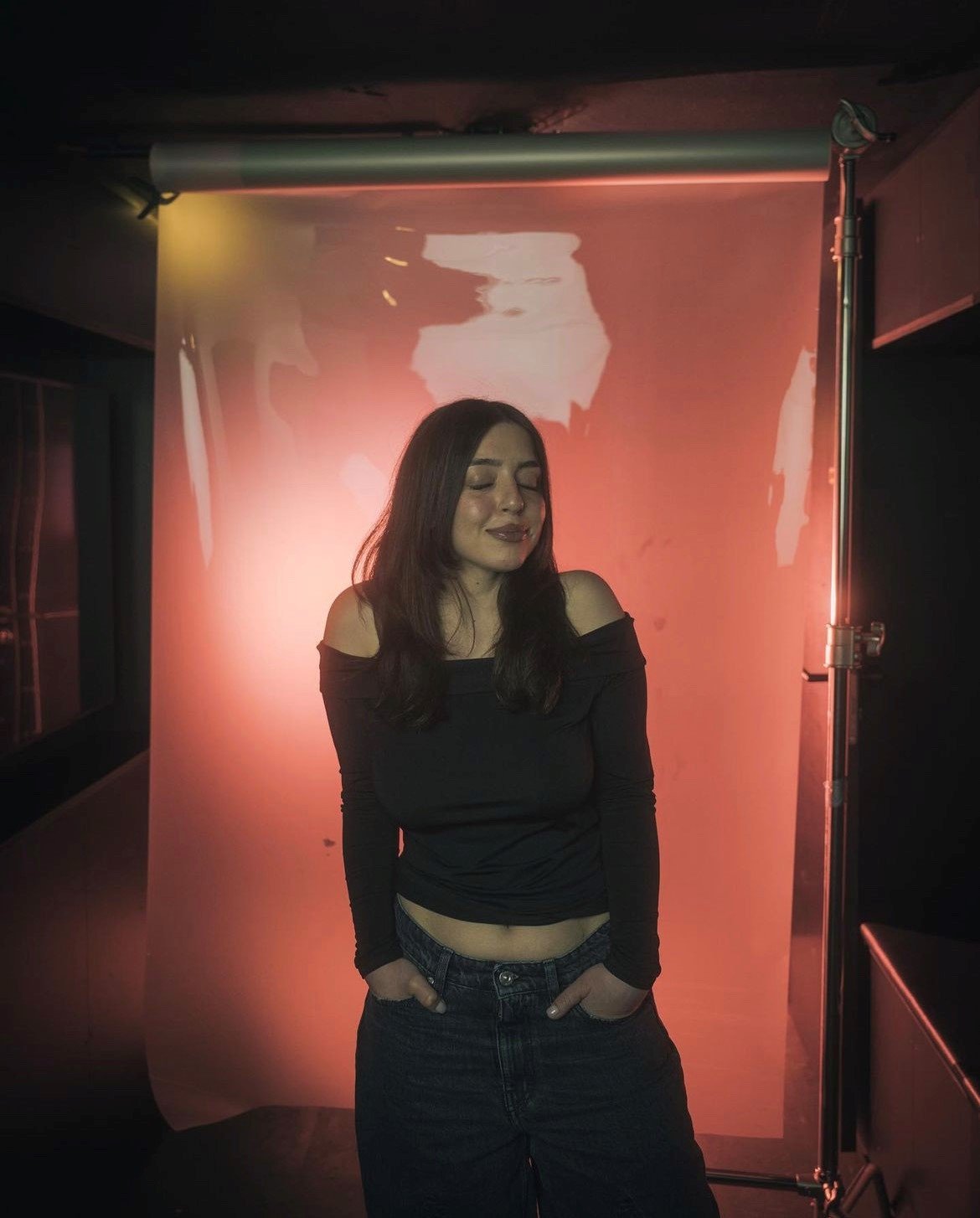 Image credit: Felix Adler
After a searing first edition at Dalston Superstore back in May, the Psybuzz crew return this Friday another dose of psychedelic and proggy wizardry with very special guest Zeynep making her UK debut! The passionate selector, curator and DJ has been making waves across Europe and beyond, with a new residency at Leipzig's Neue Welle   cementing her as a force to be reckoned with in the city's underground electronic music scene. She caught up with Psybuzz promoter DVD-C to chat musical origins, creative collaborations and building community! 

Hi Zeynep! We are super excited to bring you to the UK for the first time. What are you bringing to the Dalston Superstore punters?
Very excited for my UK debut too – been dreaming to play in London for ages. Thanks for making it happen! To celebrate this special occasion, I will be bringing my happiest mood, along with the presence of some of my dear London-based friends. And, of course, I will be delivering a delightful selection of seductive tunes, as I have heard from numerous sources that Superstore is a hot and cheeky place! ;~)
Did you grow up with a musical background?
During my early childhood, I dabbled in playing the violin and keyboard. However, as I entered my teenage years, I lost interest and discontinued my music lessons. At that stage, I found other activities more captivating, and attending music lessons seemed less enticing, to say the least lol.
How did you get into music and how did it influence you finding your way into DJing?
Music was always my first love. It already began during my childhood, where I was influenced by Kurdish and Arabic music that my mum would constantly listen to. The songs by icons like Nancy Ajram, are filled with lively rhythms and are very hip driven. My dad listened to this music too, but also had a soft spot for electronic music. He would come home from work and occasionally bring a cassette or CD where I would hear tracks like "Better off Alone" by Alice Deejay or "Be My Lover" by La Bouche for the first time. I was instantly captivated by the eccentric and quirky vibe of those tracks.
Furthermore, thanks to my older brother, I discovered a wealth of hip-hop, R&B, and soul music. We spent countless hours in front of the TV, glued to MTV and its music videos. During that time, our family owned a computer and despite our limited access to the internet due to its high cost, my brother and I started making playlists and felt very nerdy when we burned them onto CDs, ensuring that we had something to listen to during long car rides with the family. At some point, I cultivated my own unique taste in music and continued the practice for school events, birthday parties, and any occasion where I found myself entrusted with the aux cable haha.
My interest for DJing started when I illegally entered a nightclub for the first time at the age of 15. I was always the enthusiastic dancer positioned at the front or beside the DJ booth, eagerly observing the DJ's techniques. I was so fascinated by their track selection and how they seamlessly blended each song to create a specific vibe. Six years ago, I made the decision to purchase a friend's old DJ equipment and embarked on a self-guided journey of learning how to DJ. I would have never thought that it would become a passionate job for me.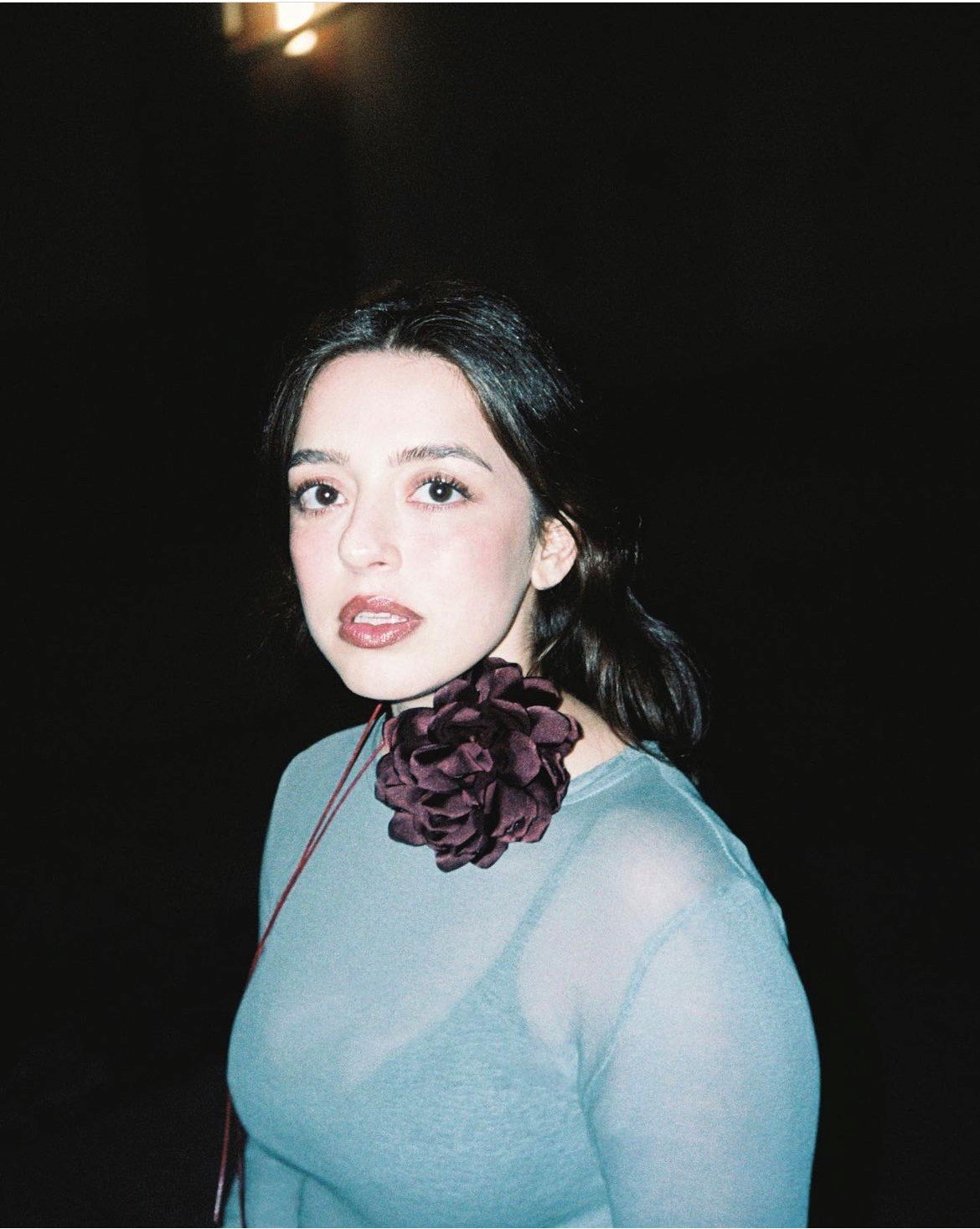 Image credit: Sophie Klock
Your latest mixes are very uplifting and colourful. What draws your musical inspirations and influences?
I have never been interested in cultivating just one sound. Instead, I'm driven to explore stimulating rhythms and unusual sounds and bring them all together. One significant factor is my eclectic music taste, which allows me to discover various musical landscapes. But providing a definitive answer to that question is challenging, as there are numerous factors that contribute to my inspiration. For example, my friends who share the same passion play a huge role in motivating me. I thoroughly enjoy listening to their sets and mixes, as they all have such incredibly good music taste. We love to share the joy and always support each other.
In the club, behind the decks, my primary objective is to evoke emotions within people. The dancefloor has always been a healing place for me and I strive to impart that same sensation to others by triggering a range of emotions and feelings. Given my naturally energetic disposition, it manifests in my dynamic mixes as well.
In one word how would you define yourself and your energy behind the decks?
In one word? Oh wow haha – HIGH ENERGY??? :~D
Can you tell us a bit about your new project Amore Virale?
There are two simple things that hold a special place in my heart: music and bringing people together. Through Amore Virale, my aim is to cultivate a sense of love and unity among individuals. Curating lineups has always been a dream of mine, and now, with my residency at Neue Welle, which happens to be the finest club in Leipzig, I have been granted the chance to turn this dream into reality. Although I am just beginning this journey, I am excited to witness the path it will lead me on. Always remember: Love is the message <3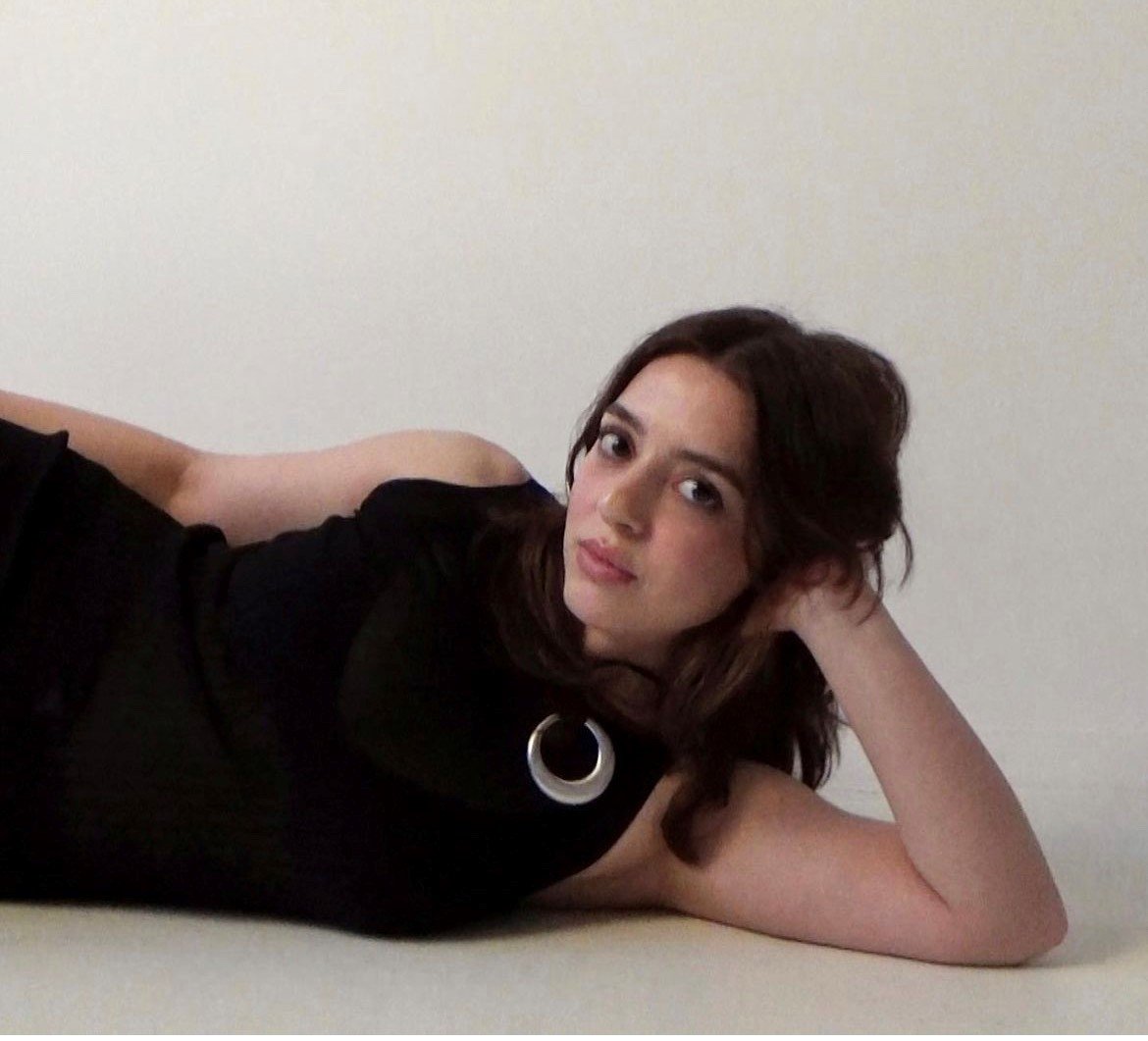 Image credit: Sophie Klock
Favorite newcomer DJs/Producers that we should look out for?
While I could provide you with an extensive list of names, I would like to shift the emphasis of this question to talented artists and friends who, like myself, are yet to make their debut in the UK scene:
Asphalt DJ & Gzardin – Having possibly gained significant recognition in the progressive music scene, I hold the belief that they would be a great match for Superstore and Psybuzz!
Baraka – A dynamic duo consisting of Hawa Sarita & Cristofeu, who master the proggy psy-sound in both their sets and tracks. Moreover, their live performances are truly extraordinary, transcending all expectations.
Bennet – A vinyl-only DJ, renowned for their incredible selection, has taken the European music scene by storm, despite having started their DJing journey just two years ago!
What are the downsides of the DJ lifestyle for you?
The job goes hand in hand with sleep deprivation, poor nutrition, and pre-gig restlessness – which goes against our biorhythms. Moreover, you often feel very lonely, because even if you constantly meet new people, you miss your loved ones who you want to share every moment with. While I am grateful for all the experiences, I have also gained personal insights into what is beneficial and detrimental to maintaining a healthy balance for myself.
What words of advice to fellow aspiring DJs and people navigating the scene?
While it may sound like a cliché, it is crucial to have faith in yourself. Comparing yourself to others only leads to a negative spiral, so it's best to avoid it. Instead, focus on progressing at your own pace and take pride in every small achievement along the way. Strive for organic growth and avoid overexerting yourself. This approach not only benefits your personal well-being but also contributes to the health of your business! :~)
+++
Catch Zeynep at Psybuzz this Friday from 9pm-3am at Dalston Superstore!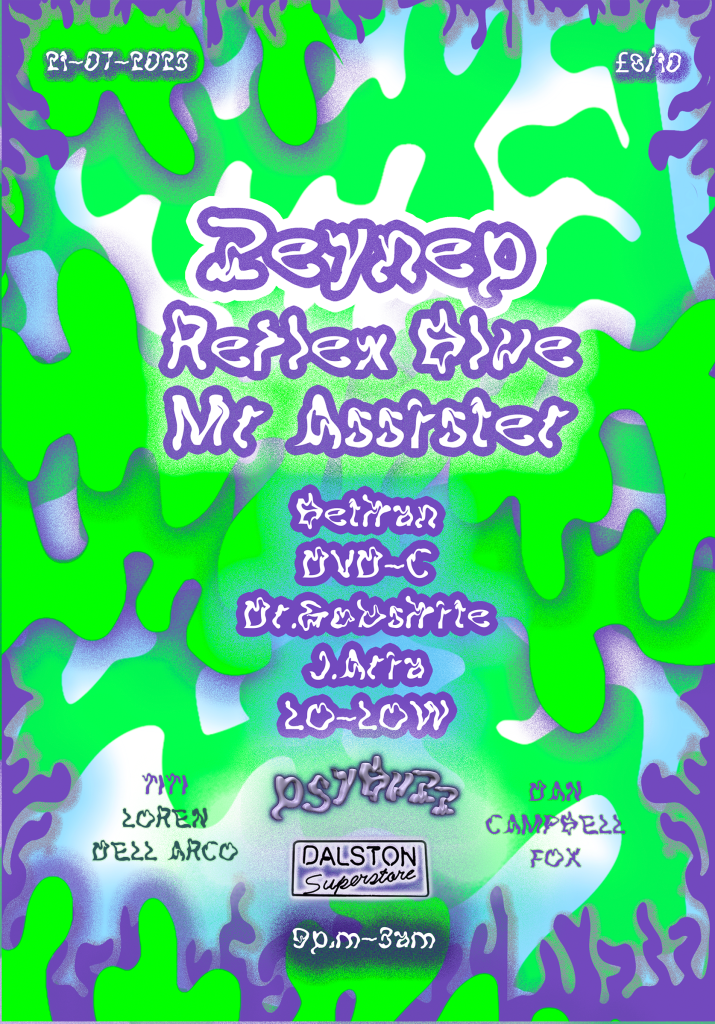 post-template-default single single-post postid-31252 single-format-standard tribe-no-js loading
Spotlight on: Zeynep