Superstore Turned Me Trans
Superstore Turned Me Trans
15-06-21
Drag performer and Superstore bar darling Lori Mae reflects on her journey to gender euphoria.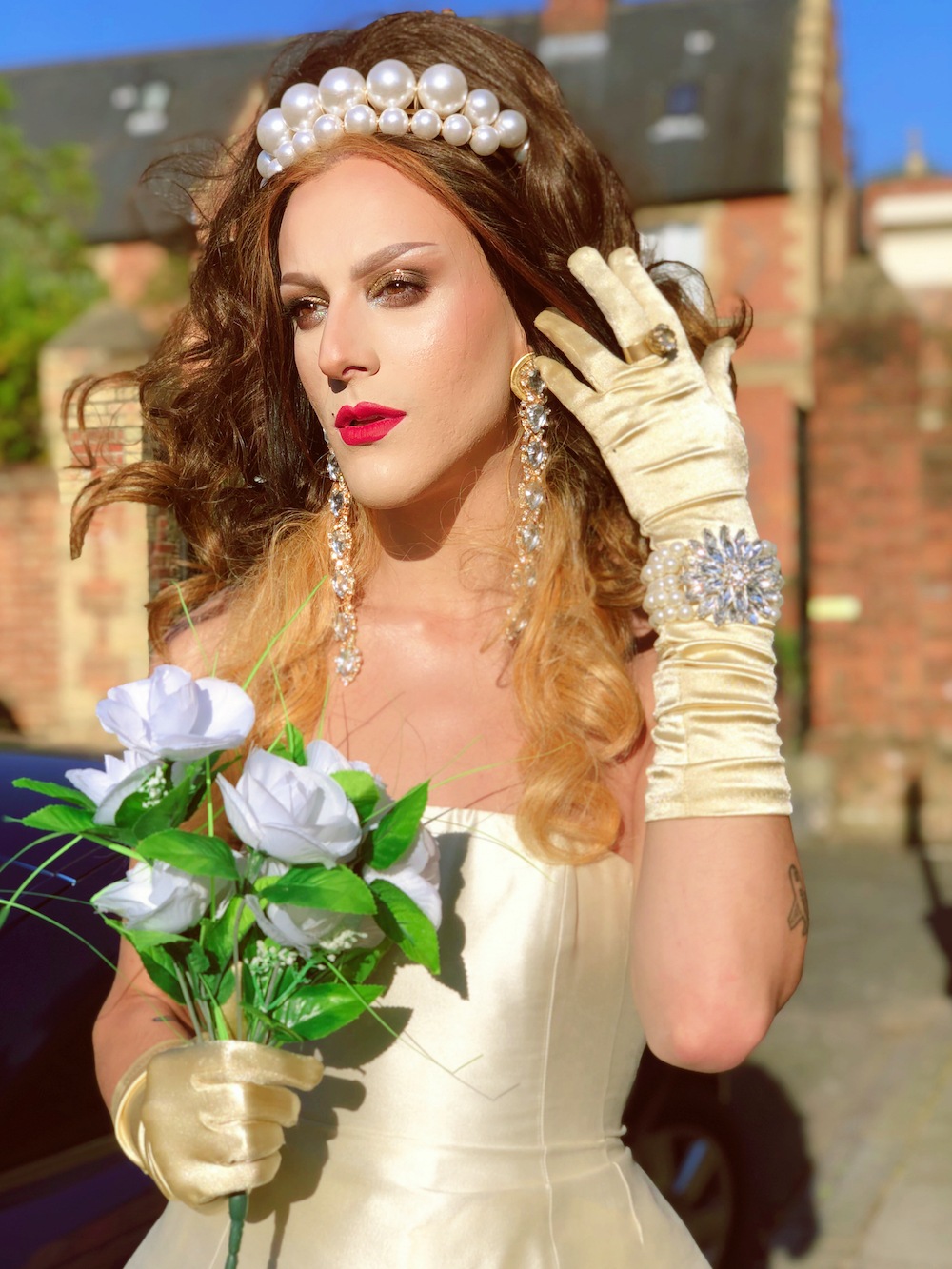 I migrated to London on my 21st birthday. The plan was to celebrate with some friends who had moved here a few months earlier, but when I said goodbye to my mom at the airport, we both knew I wasn't coming back. Three days later, I called her and said, "Mamma, I'll stay here and try to get a job. Fabrizio and Laura are going to help me out."
She started crying and said to me, "I'm gonna sell your Vespa and send you the money." We're Italian, if that wasn't obvious. My mamma was sad to see me go, but she knew it was my best shot at a happy life. There wasn't a single place in our small seaside town that would want to hire a fat, queer, high-school dropout.
So there I was: just turned 21, living on a mattress in my friend's attic, £800 in my Italian Post Office reloadable prepaid card. I remember stalking the London drag scene on social media, and wanting so badly to be part of it. On my first weekend, to celebrate my birthday, I went to The Black Cap in Camden Town. That was the first time I saw live queer cabaret, and I instantly knew that's what I was gonna do with my life. That same night, while getting on my second night bus home,  I got ran over by a cab. I guess you could say I got the full London experience.
One weekend of partying in London was all it took to spend everything my Vespa was worth. I had to find a job and I had to find it quick, so I lied about being a makeup artist, and hid the fact that I was limping from the car accident I had 3 days prior. I got a job in the shopping centre and I thought it was the coolest thing. They even made me wear a t-shirt that read "Makeup Expert" and, to be honest, I was an expert at making shit up.
That first month of work, waiting to get paid, was really tough: I had no money left and nothing to fall back on. It might've been my young metabolism, or maybe my diet consisting almost entirely of Boots meal deals, or the fact that I had never worked full time before, but in that first month I lost six stone and became the skinniest I've ever been. I only realised when I first went back to visit my hometown later that summer, 'cause no one would not stop talking about how fat I was before.
My first ever payday comes along and I finally have enough money to rent my own room, and buy another loaf of bread. I moved into a houseshare with ten people and two bathrooms. My bedroom was the width of my wingspan and had half a radiator and half a window (the landlord had split one room in two with a paper-thin wall in the middle), but it was all mine. One random day I arrive to work, and there was a man I'd never met before. He was one of those Head Office twats, and he was there to give me a "performance review", apparently. After speaking to me for a handful of minutes, he decided I wasn't "suitable" for the job I had been doing for 6 months, I'll let you guess why.
I found myself unemployed and desperate for money, so I started looking for cash-in-hand jobs. I got a message from this man on Grindr who was looking to hire staff for the gay bar he owned (RED FLAG). I counted myself lucky and started working that same weekend. £6 an hour, in an envelope every week, no contract. He didn't even know my last name. In fact, he didn't even care what my first name was, he just called me tr*nny and I let him. Nowadays, only I can call myself that. The job was terrible, the owner enjoyed abusing and humiliating the staff and forced us to scrub the whole place clean for hours, while he watched. The clientele was mostly older gay men, and to them I was a skinny young twink with colourful hair who would've done anything for a tip.
Two years and a lot of back pain later, I decided it was time to move on, and ended up managing a bougie charity shop where everything was overpriced on purpose. I would work alone most days and be bored out of my head. I had just met a new friend who wouldn't stop telling me about East London and how cool and queer it was, so one night I closed down the charity shop, did my makeup in the fitting room, "borrowed" a pair of Stuart Weitzman boots and went to Vogue Fabrics for the first time. I had been in London for 4 years at this point, and I had never been surrounded by so many overdressed queers at once.I finally felt like I belonged somewhere.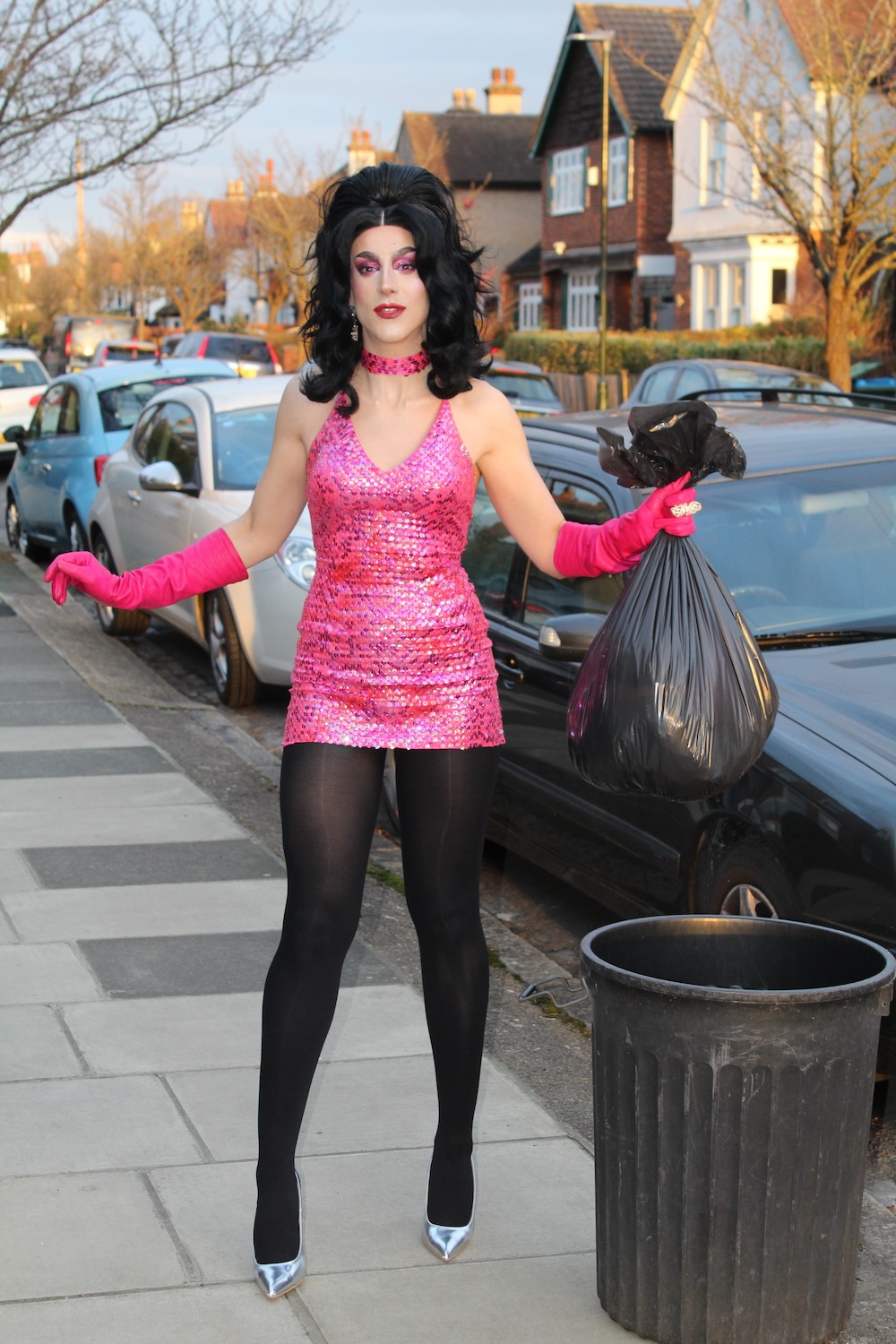 Serving looks on the weekend became my number one priority, and a few weeks later I ventured to Dalston Superstore for the first time ever. It's so dumb to think about it now, but at the time I felt like I wasn't cool enough for Superstore. I thought everyone would think I was a try-hard and a wannabe (which was true), but what I found through those doors was completely different. Upstairs, a sea of people coming together, from "jeans and a t-shirt" to impossibly-disfunctional-pleather-goth fantasies.
Downstairs, ShayShay and Just May were hosting a sat-down Eurovision viewing party. The moment Eurovision was done with, all the chairs and the projector somehow disappeared and the room instantly turned into a sweaty queer underground rave, and it felt like I'd been transported into a completely different place.
Less than a month later, I moved into a house in Dalston with a bunch of amazing queers and my life changed forever. At this time, I was the assistant manager of a luxury furniture store in West London (how the fuck did I end up there?), with a store manager who was force-feeding me prosecco spiked with cocaine (no really), and I was as depressed as I could be. I guess the queer Gods were looking down on me: the store closed down and I was given a decent payout. I vowed to never again be a retail manager, work full time, or work in a place that imposed a dress code.
The Karaoke Hole was looking for a new door person, and that sounded like the perfect next step for me: two days a week, easy job, no responsibilities. The night of my trial shift I dressed in my "visibly queer but still office ready" look. I was such a different person then: I had gotten used to being mistreated by default, I couldn't speak up for myself, I thought the only way to keep a job was to let your employer treat you like a doormat. It was clear from the start that wasn't the case at The Karaoke Hole. There were no hierarchies, no power play, no humiliating people in order to get them to work harder. It was the most chill place I had ever worked at, and they made it clear that I was allowed (and encouraged) to present the way I felt most comfortable.
A few weekends later, I finally decided to let go of my given name. I never liked it, I never wanted it: It was too masculine, too Italian, it reminded me of everything I ran away from. It took no time for everyone at The Hole and Superstore to catch up, and no I've never been called my old name since. I could finally be myself, and I was determined to take full advantage of it. I was showing up to work in head-to-toe looks, heels, ponytails, anything I felt like wearing I wore. I was making up for all the time I wasted having to conform to boring heteronormative workplaces, dimming my light so I wouldn't make anyone uncomfortable.
The Karaoke Hole was also the first venue to believe in my potential as a performer, and that first summer I produced my first ever cabaret show. Superstore has made it possible for me to have a career as a performer, and to this day they give me so many opportunities. I don't know what I did to deserve it, but it all seems to be working out for everyone involved.
Working at Superstore has been instrumental in my development as a queer person. I learned that being queer is being better than average, and that cishet people guilt us into thinking we're flawed, so they can pat themselves on the back for being "normal". Cishet people aren't normal, they're ordinary.
Being part of Superstore gave me the strength to never shrink myself to be easier to swallow, to occupy all the space I need and deserve and never apologize for it. I am writing this on the same day I signed up with a private healthcare provider to start my Hormone Replacement Therapy. And I can't help but wonder… did Dalston Superstore turn me trans?
All I know is that if whoever was doing the door at The Karaoke Hole hadn't left their job, I might not have become the woman I am today.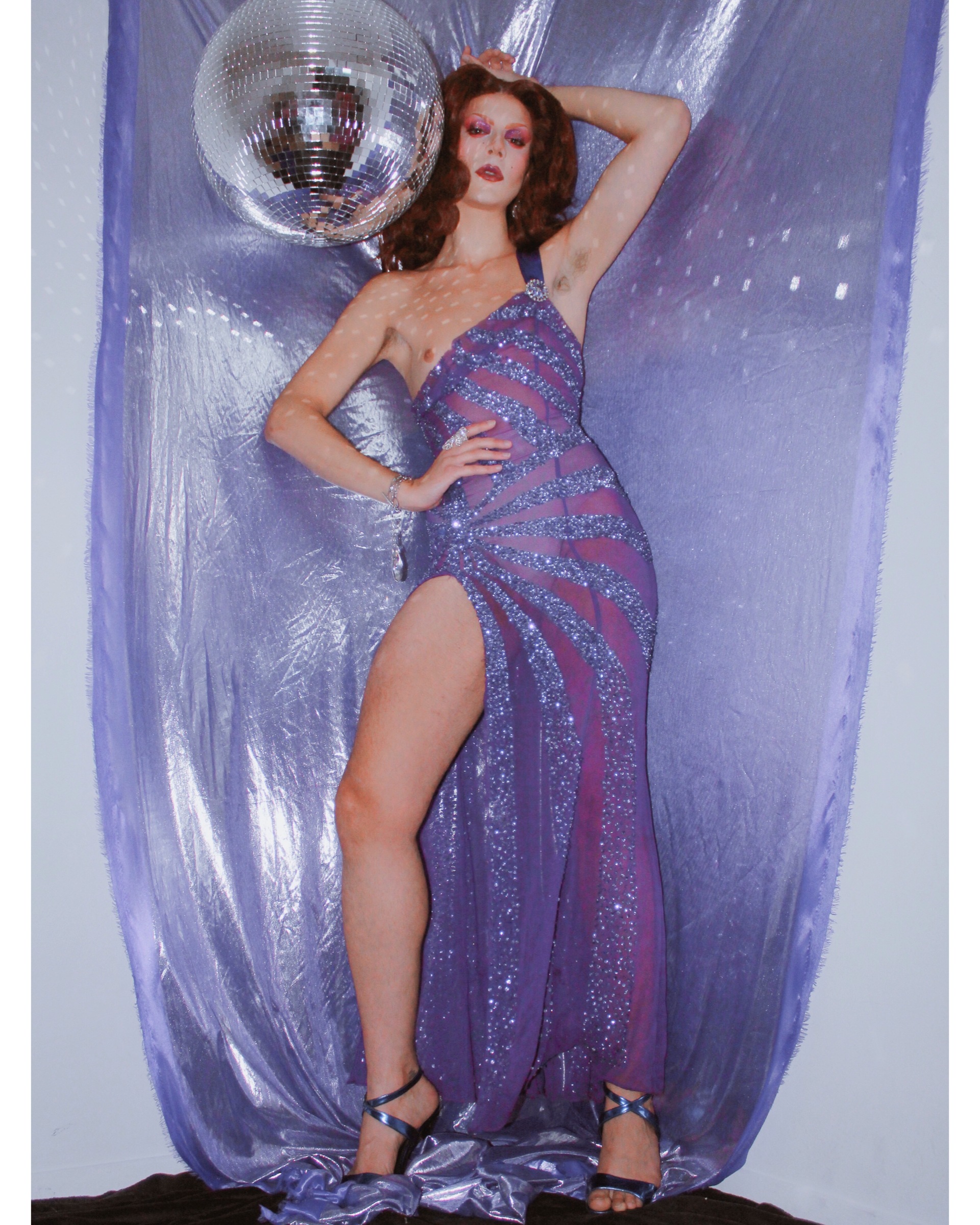 post-template-default single single-post postid-27289 single-format-standard tribe-no-js tec-no-tickets-on-recurring tribe-theme-dalston-superstore loading
Superstore Turned Me Trans