Win A 2 Bears Goody Bag!
Win A 2 Bears Goody Bag!
07-10-13
This Saturday Raf Rundell of The 2 Bears joins us in the laser basement for a special edition of hot hot HOT night Bust Yo Nut... and we've got our paws on a whole goodybag of The 2 Bears merchandise to give away PLUS guestlist to Bust Yo Nut *and* Bender for the rest of the year! 
Inside the goody bag of dreams is a The 2 Bears tshirt, their latest album and their recent mix album!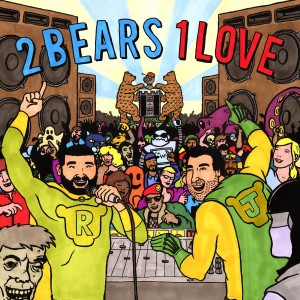 For your chance to win email hello@dalstonsuperstore.com with the email subject "I LOVE BEARS" by 10am Friday 11th October with the correct answer to the following question...
(*only the winner will be contacted)
Raf from The 2 Bears is also known as:
a. Raf Daddy
b. Raf Mummy
c. Raf Nanny
Join Raf (2 Bears) at Bust Yo Nut this Saturday 12th October at Dalston Superstore from 9pm - 4am.
post-template-default single single-post postid-5749 single-format-standard tribe-no-js tec-no-tickets-on-recurring tribe-theme-dalston-superstore loading
Win A 2 Bears Goody Bag!