World Aids Day
World Aids Day
28-11-12
This weekend sees World Aids Day roll around once more and a wonderful reason to empty your wallet for local charity Positive East. With events across east London at venues such as The George & Dragon, East Bloc, The Joiners and right here at Dalston Superstore, there's plenty of opportunities to be generous.
Kris Di Angelis takes over both floors of Superstore on Saturday 1st December for Super Tramp, an extra-special World Aids Day edition of his party, featuring himself and Jaime Ritchie back to back in the basement for a five hour set whilst upstairs the outrageously sexy Munroe Bergdorf and JonBenet Blonde will be running wild. 
Meanwhile, Dirtbox with Gibson, Princess Michael Of Cunt and The Duchess of Pork will be taking place over at East Bloc, a special X-Factor Live Show with Princess Julia at The George & Dragon and Pantastic with Paul Heron at The Joiners where Positive East can still benefit from your hard-earned cash.
If Friday nights are more your thing then former Tramp guest Jodie Harsh will be at East Bloc for Larry T's Super Electric Party Machine.
If you're in any doubt about where you should be this weekend, we'll leave you with this snap of Munroe looking ridiculously sexy at the last Tramp...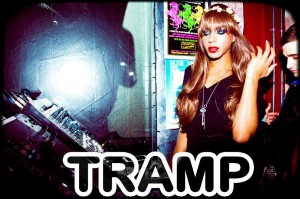 Join Munroe Bergdorf, Kris Di Angelis, Jaime Ritchie, JonBenet Blonde and more at Super Tramp here at Dalston Superstore on Saturday 1st December from 9pm - 4am.
post-template-default single single-post postid-3205 single-format-standard tribe-no-js loading
World Aids Day