Queer Garden presents Ripe
Queer Garden presents Ripe
05-11-22
"Photographing queer happiness freezes that moment of euphoria forever. You can always look back and it will be there, unwavering,  just as strong. I want people to be able to sit with that power."
RIPE by QueerGarden is a photographic exhibition of queer bodies in queer spaces, and the final show in The Dalston Superstore gallery for 2022. Selected from a vast body of work of queer nightlife in London, Paris and São Paulo, these images celebrate the joy, expression, and euphoria of queer space. We caught up with Beliza Buzollo AKA Queer Garden to chat queer expression, capturing fluidity, and finding tenderness in the chaos.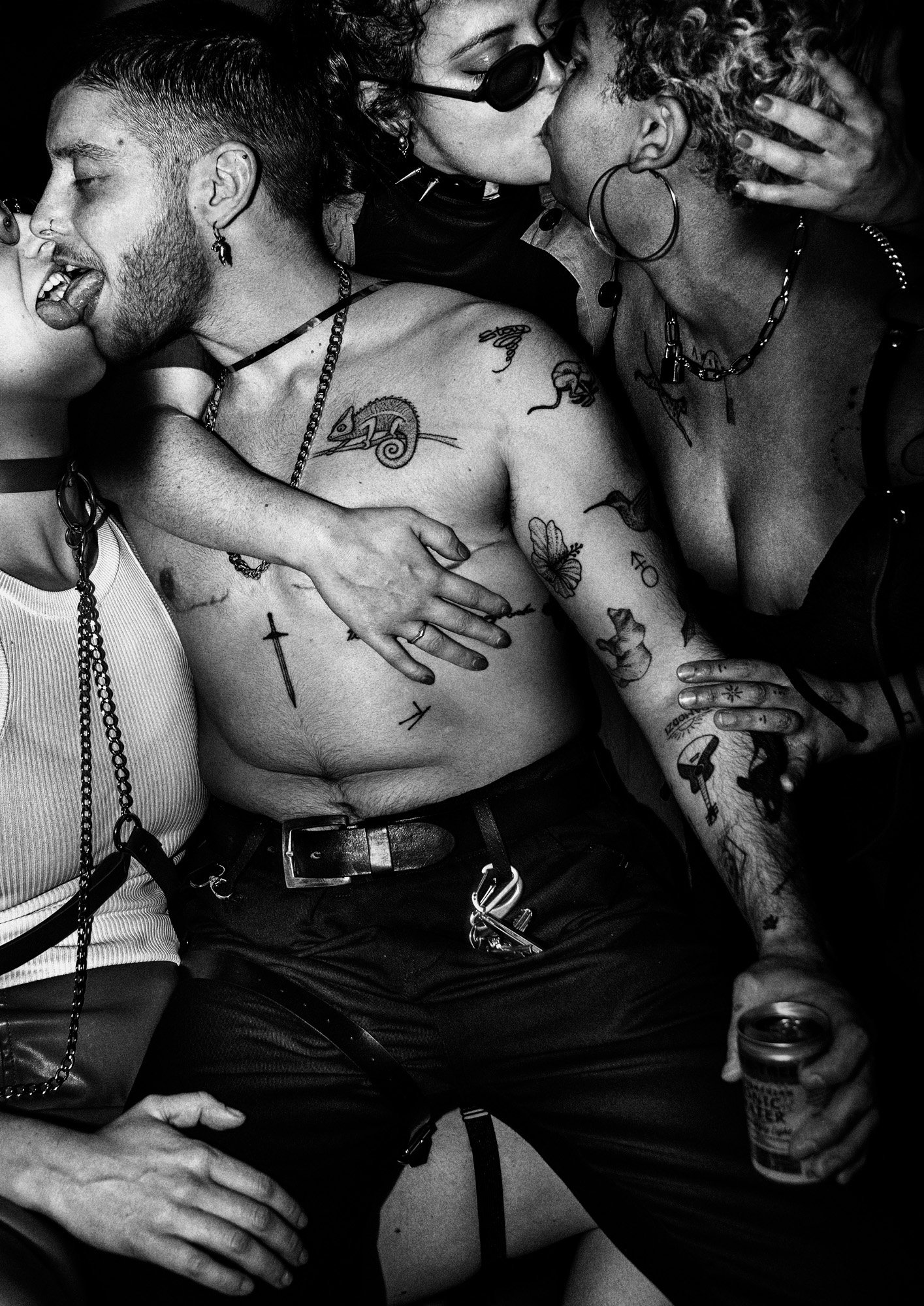 Hi QG! We are so excited for your debut solo exhibition Ripe! Can you tell us a bit about yourself and your work as an artist?
Hi DSS! Thank you so much for having me take over that amazing wall! A bit about me: I'm a photographer from Brazil based in London and I have dedicated the past seven years to going around photographing the magic of queer people. I've photographed scenes in São Paulo, London, Paris and Oslo and I put it all together under the name Queergarden. Queergarden is about putting queer power and joy to the forefront of our experience, bringing more imagery of queer happiness to the world.
What drew you to photography as a medium?
Like many of us, I was exhausted of the constant barrage of tragic news queer people need to navigate everyday. However, there seemed to be a disconnect when I looked around at my friends, the queer scenes and all the joy that we were experiencing. We are out here having fun and celebrating each other, why do we not see more of that reflected around? Photography was then the language that most appealed to due the possibility of capturing the immediacy of queer life happening around me.
It also helped me come to peace with activism. With social media we always feel pressured to denounce everything that is going on all the time, to educate people and create accessible content. I'll be very honest, I was exhausted and burnt out from telling people I exist and that I deserve rights. I strongly salute the content creators today that are out there everyday educating, building these bridges – this just doesn't work for me. What I do know is that what I thrive best at is at focusing on my art and that is doing enough.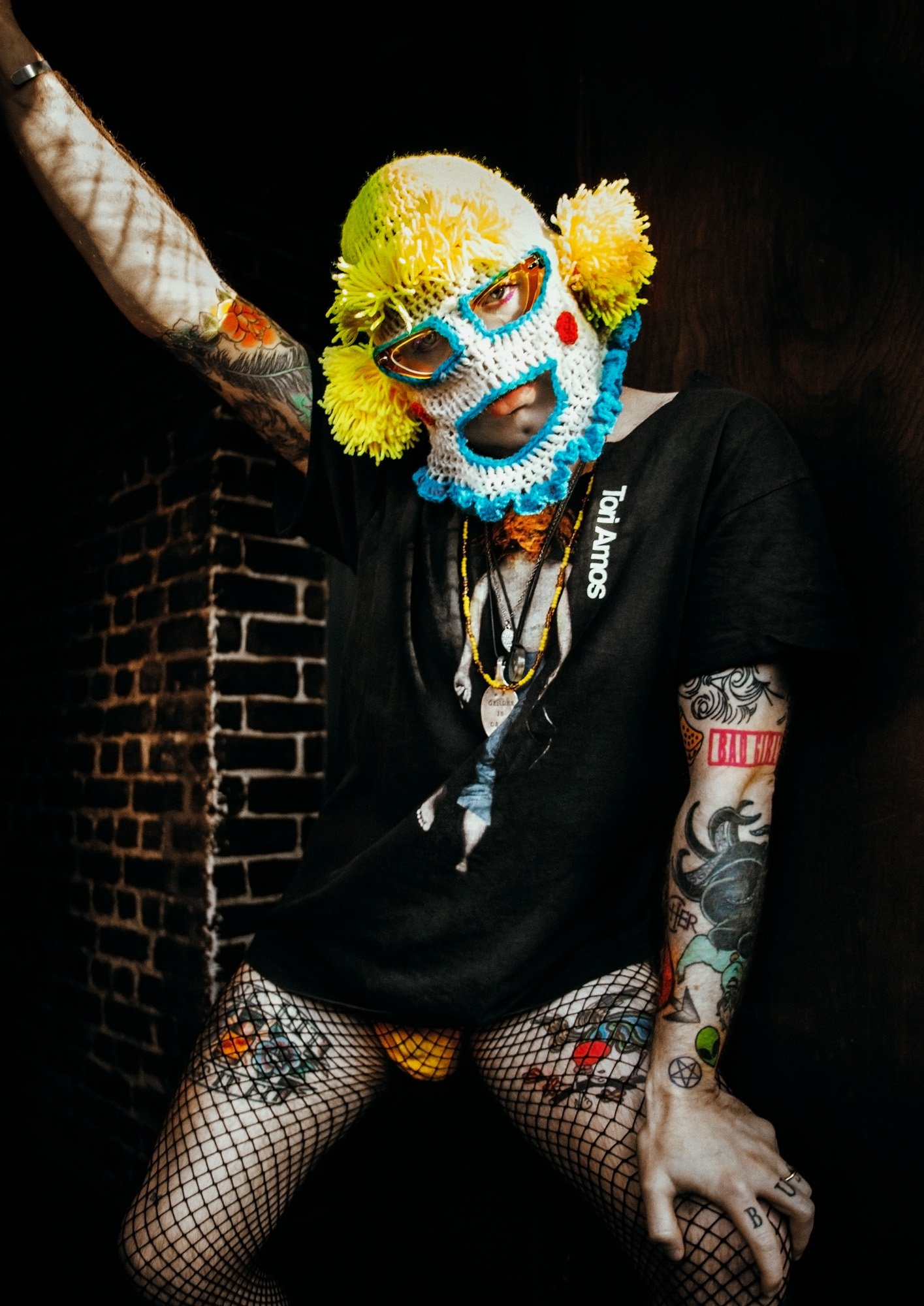 How do you go about capturing the fluidity of queer identities with a static medium such as photography
Photographing queer happiness freezes that moment of euphoria forever. You can always look back and it will be there, unwavering,  just as strong. I want people to be able to sit with that power for as long as they want, take it all in, as many times as they need.
The fluidity comes with photographing as many different spaces and experiences as possible. Our spaces are often photographically challenging – think basements, dimly lit rooms, tiny dressing rooms – but the energy in them is glorious. I knew that if I could find an aesthetic that really represented the vividness of these atmospheres, I'd have something incredibly unique. Dirty foggy selfies in a basement are cool and important, but I wanted more than that. A glamourous and elevated approach might at first seem to contrast with these environments, but if you are part of that scene you know that actually reflects the feeling of being there. And if you aren't a part, you now know what it feels like.
So much of your work is created in joyful, chaotic queer spaces. Why do you choose these spaces, and how do these environments impact the relationship between you and your subjects?
Our chaos is irresistible. I am here to celebrate the spaces we have created, and who we can be within them. Because queer people are feeling so free in these spaces this is one of the best ways of capturing that genuine chaos and joy. Since I am there enjoying as much as any of them, a bond is established almost immediately.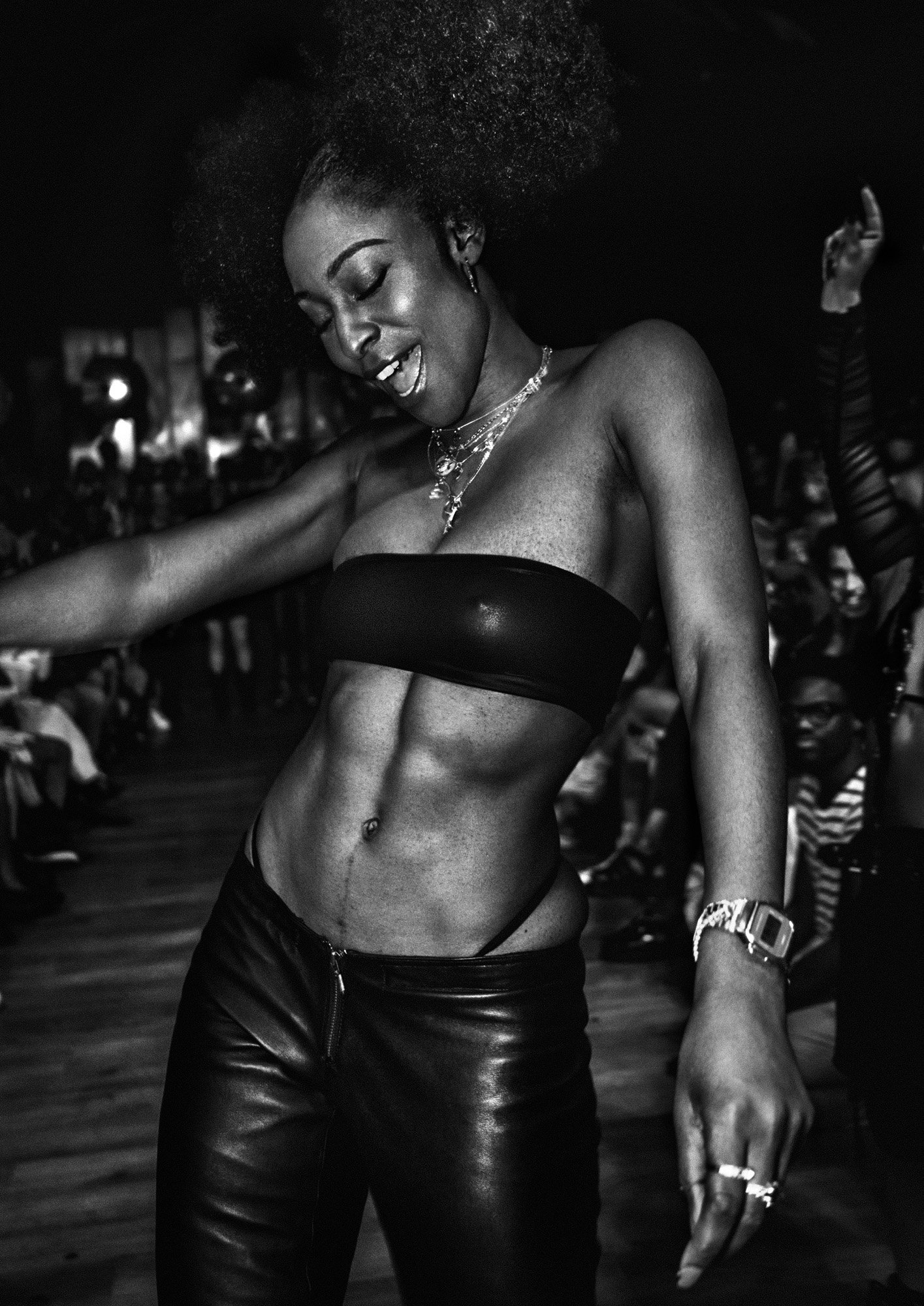 There is a beautiful tenderness in your work. How do you manage to capture this intimacy? Do you have an existing friendship with the subjects you photograph?
Rarely so. I often don't know the people or maybe have seen them just a handful of times. I believe this intimacy comes from a silent pact in which we recognise each other's queerness. They know I see them for who they really are. We don't need to know each other, we are in a way bound by the large umbrella of the queer experience. All that paired with a respectful and consensual approach, the interaction is greenlighted as safer and people relax.
We queer people, specially trans people, are rightfully defensive when it comes to having our picture taken because our imagery has been abused and made fun of for so long. It can be very invasive, especially when you are flashing directly onto people's faces. Knowing that whoever is behind the lens is on your team immediately changes the picture – pun intended.
That's step one. Step two is the ability to connect with people. Matching people's energy, reading nuance, being aware of the differences within the queer experience is just as important.
There is no way of navigating these spaces without understanding and respecting intersectionalities. The "queer experience" is extremely diverse. Although that diversity is the very thing I strive to capture, it doesn't mean I should expect to be welcome in all spaces –  it no matter how good my intentions may be. Navigating consent is crucial, it can never be assumed.
For example, I was photographing the Pride of the Banlieues in Paris, which is the Pride march organised by the LGBTQ+ people living in the outskirts of Paris. The majority of participants are BIPOC people and I had a couple that were uncomfortable being photographed by a white person. It doesn't matter that I am queer and trans. It doesn't matter that I have good intentions. Being a queer photographer in a queer space does not give you blank permission to shoot whoever you want. Knowing when to put the camera down is more important than capturing a moment. This needs to come first and foremost.
Some of the photographs in your exhibition were captured at the recent debut of T Boys Club – can you tell us a bit about the experience of capturing that night?
What a wild night! Being in a space overflowing with transmasc people feeling euphoric, feeling safe, having a wonderful time was something I had never seen before. You could feel the trans joy in the air, it was intoxicating. I immediately knew that this was the feeling I needed to capture as best as possible and what would guide me all night. By the end of it I was exhausted: I couldn't stop clicking because there was so much joy everywhere. That night was a beautiful example of the mutual trust between photographer and subject when they can tell that you see them and celebrate them. It allowed for a fantastic flow of energy between us which translated wonderfully into the images. A little story behind the picture: In the black and white picture of the two boys I thought they were best friends, but later I found out they don't even know each other's names!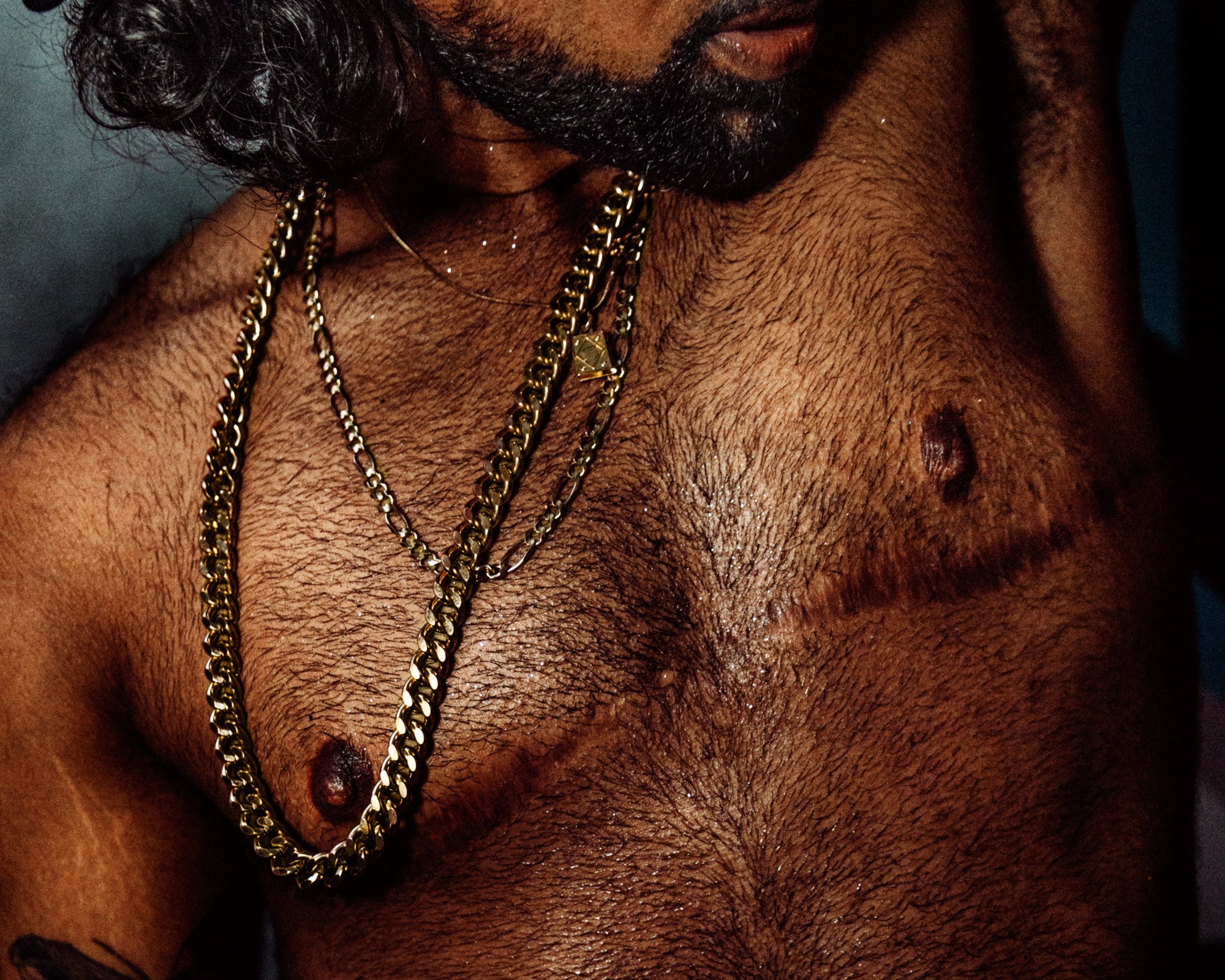 Who are some of the artists who have inspired you?
Hard to pin down, but Del LaGrace Volcano, Vivian Maier and Nan Goldin are some of them.
Can you tell us a bit about how you arrived at 'Ripe' as the title of the exhibition?
Within the theme of celebration and joy, I wanted to focus on the present. It has never been too soon or too late for queer people to celebrate their own power. We have always been ripe and ready to burst. I wanted an exhibition that celebrated the living, that honours our present.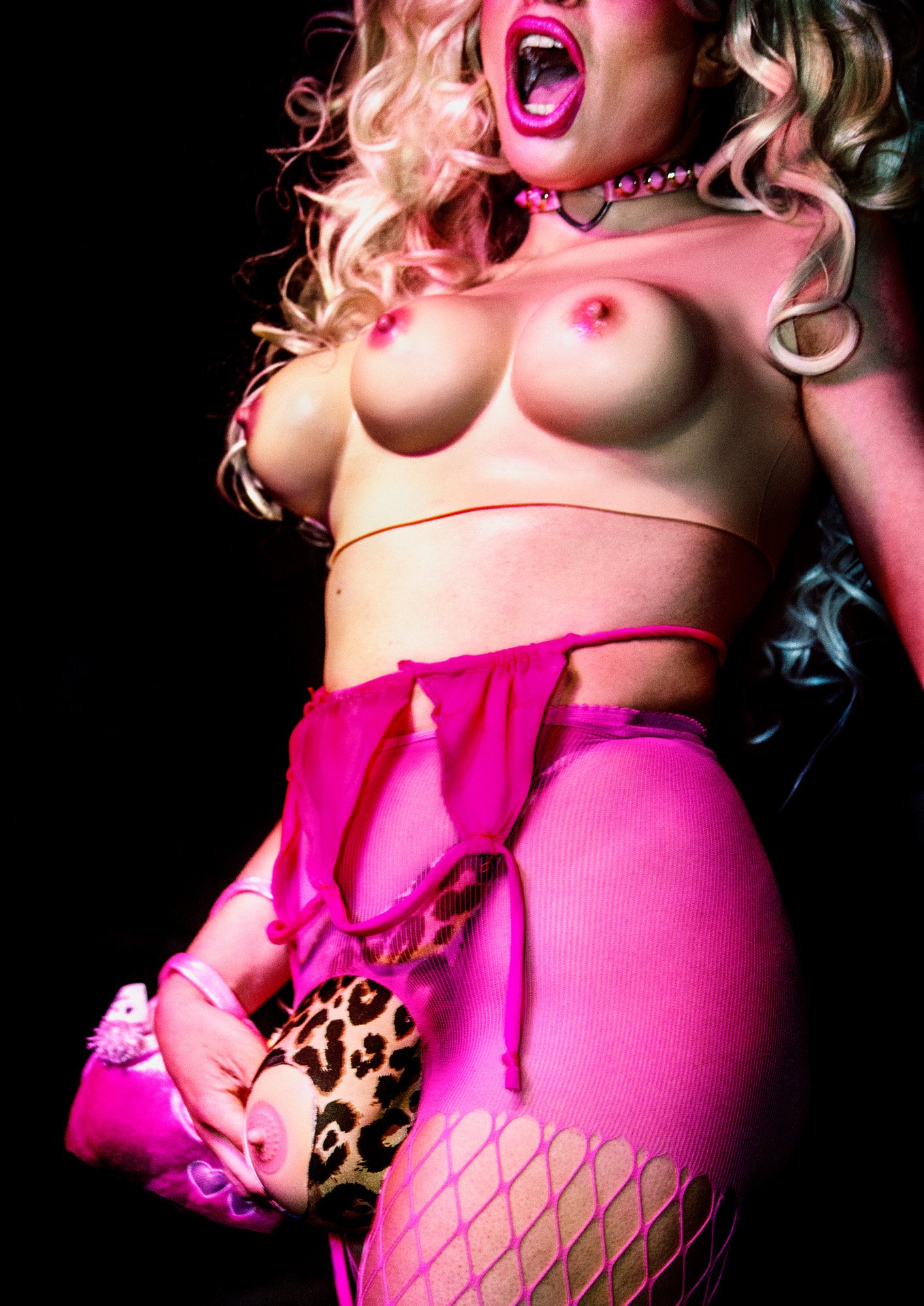 Lastly, what do you hope this exhibition inspires in those who view it?
I want you to feel like you were in the room with the people photographed. Welcomed, joyful and celebrated. If I get that, mission accomplished. For non-queer people, I want you to come out of the room wishing you were one of us.
Catch the launch of Ripe on Thursday 10 November from 7-9pm at Dalston Superstore.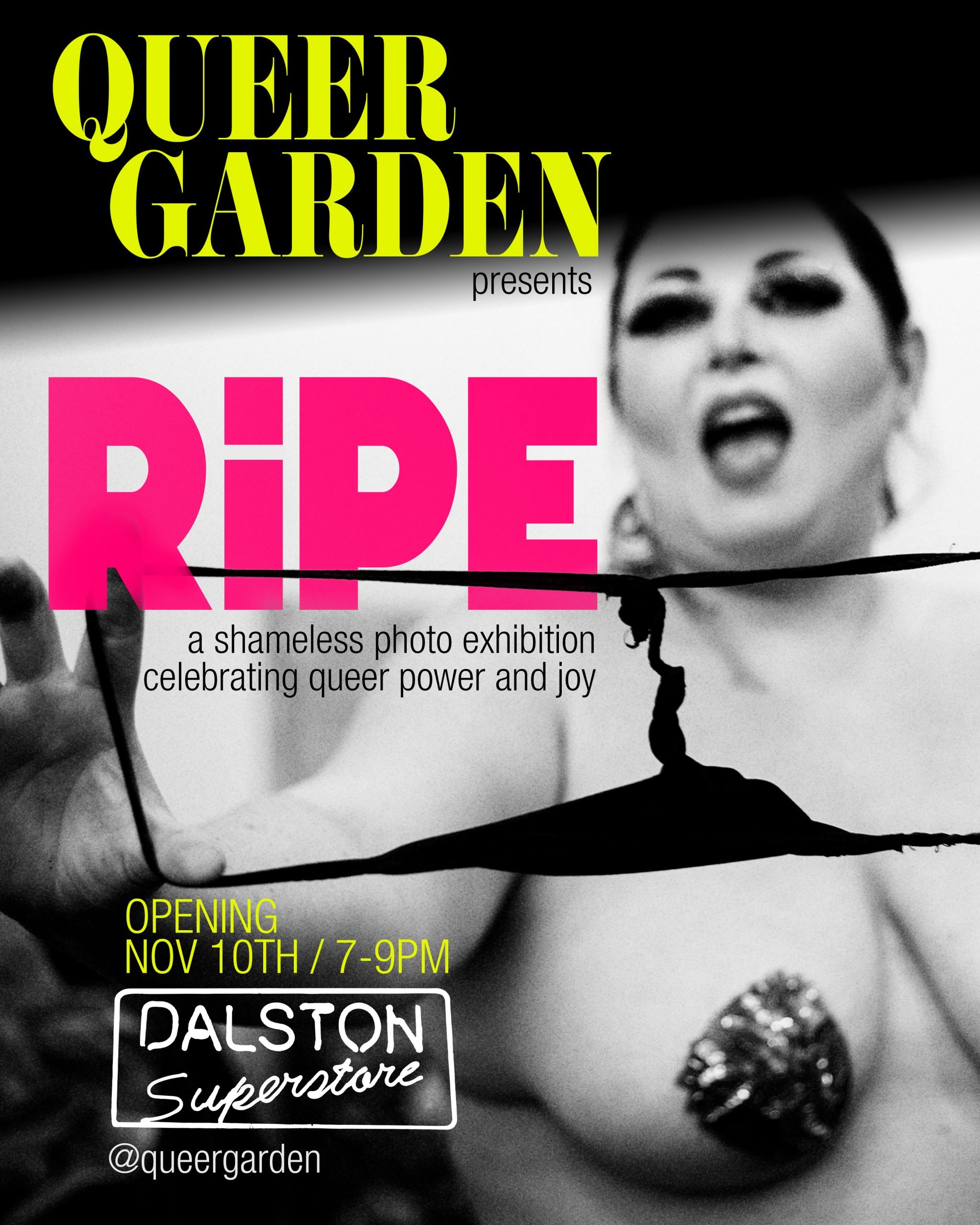 post-template-default single single-post postid-30022 single-format-standard tribe-no-js loading
Queer Garden presents Ripe